NC lawmakers embrace Koch-backed pledge against climate action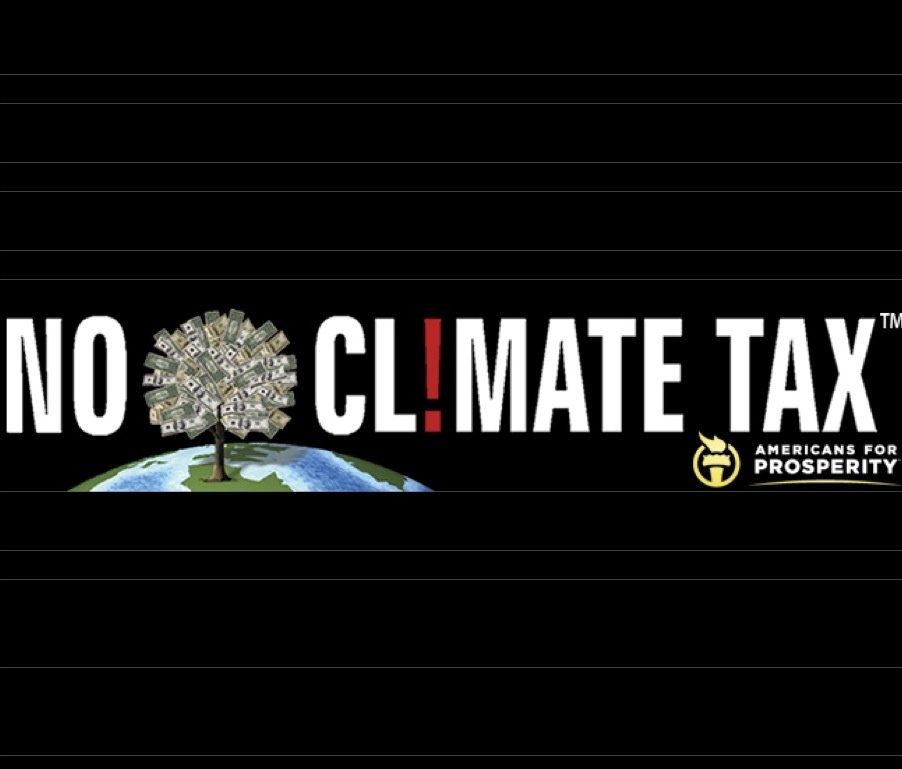 The political clout of conservative billionaires Charles and David Koch of the Koch Industries oil and chemical conglomerate is hardly news, but a fresh investigation provides interesting details about their influence -- including the outsized sway they hold over the North Carolina legislature when it comes to climate policy.

A report released last week by the Investigative Reporting Workshop at American University found the Koch brothers spent $134 million over a recent five-year period promoting their brand of libertarian politics through campaign contributions, lobbying, nonprofit public policy underwriting, and educational institutional support. It also documented the way the various parts of the Koch influence machine work together to promote anti-regulatory policies that benefit Koch Industries, the second-largest privately held company in the United States.

Among the policies of interest to Koch Industries are those related to climate -- a pressing concern for a corporation that's the 27th largest greenhouse gas emitter in the United States, according to the Political Economy Research Institute at the University of Massachusetts. In 2011, Koch Industries and its subsidiaries emitted more than 24 million metric tons of heat-trapping carbon dioxide to the earth's atmosphere.

To influence policy making on climate and other issues, the Koch brothers and Koch Industries corporate board member Richard Fink in 2004 launched Americans for Prosperity (AFP), a political advocacy group that promotes an aggressive anti-regulatory agenda and has close ties to the ultra-conservative tea party movement. In 2008, coinciding with its "Hot Air Tour" to promote doubt about the scientific reality of global warming, AFP created a "No Climate Tax Pledge" for politicians, with signers promising not to spend any money to address climate change without an equivalent amount of tax cuts.

To date, the pledge has been signed by 411 current office-holders and politicians, including 25 U.S. Senators and 144 members of the U.S. House.

The pledge has also been signed by many state politicians -- and North Carolina is far ahead of other states in the number of signatories.

Seventeen current members of the North Carolina Senate, all Republicans, have signed the pledge -- more than in any other state. Arkansas comes in a distant second with 11, followed by Missouri with six.

The North Carolina senators who've signed the pledge. along with the counties they represent, are Austin Allran (Alexander and Catawba), Phil Berger (Guilford and Rockingham), Andrew Brock (Davie, Iredell, Rowan), Warren Daniel (Burke and Cleveland), Jim Davis ( Cherokee, Clay, Graham, Haywood, Jackson, Macon and Swain), Thom Goolsby (New Hanover), Rick Gunn (Alamance and Randolph), Kathy Harrington (Gaston), Ralph Hise (Madison, McDowell, Mitchell, Polk, Rutherford and Yancey), Neal Hunt (Wake), Brent Jackson (Duplin, Johnston and Sampson), Wes Meredith (Cumberland), Buck Newton (Johnston, Nash and Wilson), Louis Pate (Lenoir, Pitt and Wayne), Bill Rabon (Bladen, Brunswick, New Hanover, Pender), Jerry Tillman (Moore and Randolph), and Tommy Tucker (Union).

Twenty-five Republican members of the N.C. House have also signed the pledge. Again, that's more than in any other state, with Arkansas coming in second with 19 signers and Missouri in third place with 11.

The North Carolina House members who've signed the pledge, and the counties they represent, are Marilyn Avila (Wake), John Blust (Guilford), Rayne Brown (Davidson), Justin Burr (Montgomery, Stanly), George Cleveland (Onslow), Jeff Collins (Franklin and Nash), Nelson Dollar (Wake), Mike Hager (Burke and Rutherford), Kelly Hastings (Cleveland and Gaston), Mark Hollo (Alexander, Wilkes and Yadkin), Brian Holloway (Rockingham and Stokes), Julia Howard (Davie and Forsyth), Frank Iler (Brunswick), Bert Jones (Caswell and Rockingham), Jonathan Jordan (Ashe and Watauga), Pat McElraft (Carteret and Jones), Tim Moffitt (Buncombe), Tim Moore (Cleveland), Tom Murry (Wake), Edgar Starnes (Caldwell), Sarah Stevens (Surry and Wilkes), Mike Stone (Harnett and Lee), Harry Warren (Rowan) and Roger West (Cherokee, Clay, Graham and Macon).

Jerry Dockham, a former representative from Davidson County, also signed the pledge. However, he resigned from the House earlier this month after being appointed to the N.C. Utilities Commission by Republican Gov. Pat McCrory.

Some of North Carolina's pledge signers hold key leadership positions in the legislature that give them influence over climate and energy policy. For example, as the Senate's president pro tempore, Berger plays an important role in deciding what legislation moves in that chamber. Also on the Senate side, signatories Brock and Jackson serve as co-chairs of both Appropriations on Natural and Economic Resources and of the Agriculture, Environment and Natural Resources Committee; members of the latter include signatories Allran, Rabon and Tucker. In addition, Jackson serves as ex officio chair of the state Environmental Review Commission, with Rabon a member.

On the House side, Hager chairs and Holloway and Warren serve as vice chairs of the Public Utilities and Energy Committee, whose members also include signatories Collins, Dollar, Hollo, Howard, Moore and West. McElraft chairs and Hager is vice chair of the Environment Committee, while Iler, Moore, Starnes and Stone are members. McElraft also serves as vice chair of the Regulatory Reform Subcommittee on Environmental; its members include Hager, Iler, Moffitt and Stevens. In addition, McElraft sits on the Appropriations Subcommittee on Natural and Economic Resources and, along with West, on the state Environmental Review Commission.

Some of the pledge signatories have been leaders in promoting efforts to block action on climate change in North Carolina. Rep. McElraft, for example, was the primary sponsor of last year's highly controversial legislation barring state agencies from considering the latest science on sea level rise when making planning decisions. And Reps. Hager, Avila, Cleveland and Collins were the primary sponsors of a bill to repeal North Carolina's renewable energy law, which aims to curb carbon emissions by requiring investor-owned utilities to generate a certain amount of energy from renewable sources. Other sponsors of that bill, which appears dead for now, included pledge signatories Brown, Burr, Stevens and Stone.

The Pope connection

Why would so many North Carolina lawmakers have signed AFP's pledge against taking climate action? One likely factor is the influence of conservative mega-donor Art Pope, CEO of the Variety Wholesalers discount retail chain and a longtime AFP leader.

Until McCrory appointed him state budget director in January, Pope served for many years as one of a handful of national directors of AFP, and his family foundation is the second-largest backer of AFP's sister group, the Americans for Prosperity Foundation. Pope is also a close associate of the Kochs outside of AFP, attending their secretive annual gatherings of wealthy conservatives. And like the Kochs, Pope has been a major backer of groups that work to cast doubt on climate change, giving to many of the same organizations. In North Carolina, Pope's policy network has been the leading voice of climate science denial.

Pope played a big role in getting the current Republican supermajorities in both the state House and Senate elected. In 2010, Pope, members of his immediate family, and groups backed by him and his company spent over $1.5 million to help elect a Republican legislative majority, and Pope has made direct campaign contributions to many of AFP's climate pledge signers in recent election cycles. They include Sens. Berger, Davis, Goolsby, Gunn, Harrington, Hise, Hunt, Jackson, Meredith, Newton, Pate. And on the House side, Pope has contributed to the campaigns of signatories Avila, Blust, Brown, Cleveland, Collins, Dollar, Jordan, Moffitt, Murry, Stevens, and Stone. (Click on names for details on contribution date and amount from the National Institute on Money in State Politics.)

In many cases, the total investment in these politicians by Pope and his network was much greater. Take for instance Rep. Jordan: In 2010, he received $16,000 in campaign contributions from Pope and his immediate family -- the maximum allowed by law. In addition, AFP and two other groups backed by Pope -- Civitas Action and Real Jobs NC -- spent another $91,500 on Jordan's behalf. And going back to the late 1990s, Jordan spent two years as research director at the John Locke Foundation (JLF), a conservative think tank founded by Pope and largely funded by his family foundation. Rep. Avila, another pledge signer, also formerly worked for JLF.

In 2010 alone, AFP invested over $284,000 in legislative races. That was an especially crucial election year, since the party that controlled the General Assembly would control redistricting. With Republicans in charge, they drew district lines to further consolidate their power -- and Pope served as an advisor to the process. Then when the 2012 elections rolled around, Pope, his family and groups backed by him and his company spent another $1.4 million to elect Republicans, winning the governor's mansion as well as veto-proof GOP supermajorities in both the state House and Senate. AFP spent more than $469,000 in the 2012 North Carolina legislative and gubernatorial races.

Elections, as the saying goes, have consequences. North Carolina was once a regional leader on climate, as the first state in the South to establish a commission on global warming and the first in the Southeast to pass a renewable energy standard. But as a consequence of efforts by AFP and other parts of the Koch-Pope influence machine, the state has recently backed away from initiatives to build a more environmentally sustainable future.

Today, the fight underway in the North Carolina legislature is not necessarily over what to do about climate change. It's often about whether the problem is even real.
Tags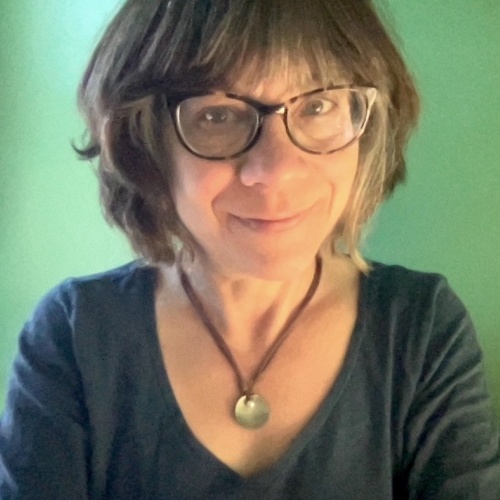 Sue is the editorial director of Facing South and the Institute for Southern Studies.