Private prisons lock in profits with lockup quotas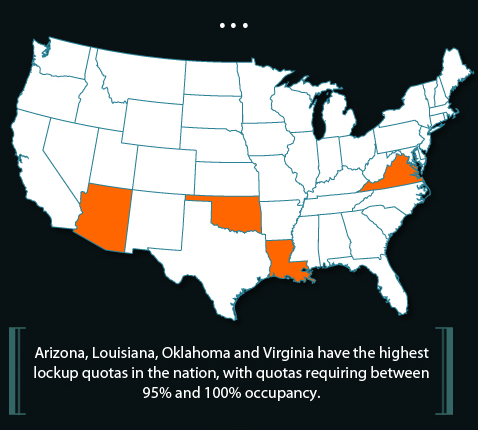 As state governments seek to reduce their reliance on costly incarceration to meet criminal justice goals, the private prison companies that contract with them are trying to lock in profits through "lockup quotas."

According to a new report from In the Public Interest, a nonprofit resource center that studies the privatizing of public functions, prison companies are increasingly striking deals with states that have occupancy guarantee clauses.

Some of these inmate lockup quotas are as high as 90 percent, and a few even require 100 percent occupancy. Under these agreements, states that fail to meet capacity mandates must pay the difference -- meaning they must use taxpayer money to pay for empty beds. The report calls these payments "low-crime taxes."

Louisiana and Virginia are among the four states locked into contracts with the highest occupancy guarantee requirements, with all quotas requiring at least 95 percent occupancy. The other two states are Arizona and Oklahoma. Among the companies involved in such contracts are Tennessee-based Corrections Corporation of America, the largest for-profit private prison company in the United States, and GEO Group of Florida.

"Establishing quotas for prison beds creates a perverse incentive to make criminal justice policy based on principles of economics instead of public safety," said Dana Kaplan, executive director of the Juvenile Justice Project of Louisiana. "This is to the detriment of the people of our state, particularly those families and individuals most impacted by our high incarceration rate, and the taxpayers footing the bill."

In all, the report analyzed 62 prison contracts from 77 county and state-level private facilities. Of those, 65 percent included lockup quotas. Some of the quotas were added by the prison companies after contracts had already been finalized, the report found.

"This should come as no surprise," said Will Harrell, a New Orleans-based federal monitor of prison conditions. "The singular motivation is profit for the vendor, which will later find its way to the campaign coffers of the elected officials who support these unseemly arrangements. It's a boondoggle."

The use of prison bed occupancy guarantee clauses comes as incarceration rates are falling in state prisons nationwide. The Pew Charitable Trusts research center reported last month that the nation's prison population has declined for three consecutive years, with both the imprisonment rate and the number of inmates dropping over 2 percent for state facilities.

Meanwhile, at the federal level, the Obama administration has been looking for ways to reduce incarceration, in part because of its devastating effects on black and Latino communities. Attorney General Eric Holder has dialed back federal mandatory sentencing minimums for nonviolent drug offenders in recent months and has been encouraging state officials to do the same.

Speaking this week at the Congressional Black Caucus Foundation's annual legislative conference, Holder said he would continue criminal justice reforms that rely less on incarceration measures.

"There's no question that incarceration will always have a role to play in our criminal justice system," Holder said. "But there's also no denying that widespread incarceration at the federal, state, and local levels imposes significant human and moral costs -- as well as a tremendous economic burden, totaling $80 billion in 2010 alone."
Tags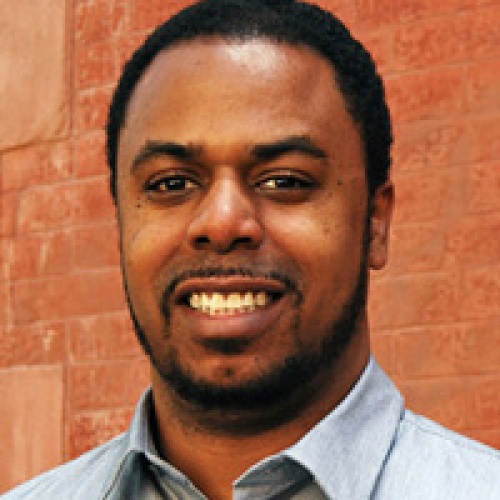 Brentin Mock is a contributor to Facing South focusing on voting rights.