Conservative group demands emails, phone records of UNC anti-poverty crusader after critical newspaper column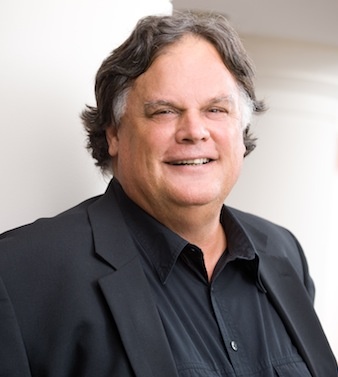 A think tank founded and almost wholly funded by conservative mega-donor and North Carolina budget director Art Pope recently filed a broad Freedom of Information Act request seeking all emails and other records of a University of North Carolina law school professor and anti-poverty crusader over a month-long period.
Scroll below to listen or read along with this article.

The Raleigh, N.C.-based Civitas Institute wants the email correspondence, phone records, and calendars of Gene Nichol, director of the UNC Center on Poverty, Work and Opportunity and a Moral Monday protest participant. It seeks Nichols' records during the period from Sept. 14 through Oct. 25, the day the request was filed. Civitas submitted the FOIA request the week after Nichol wrote a newspaper column critical of the McCrory administration.

FOIA laws were designed to ensure government information is available to the public. But in recent years, requests from conservative groups for the records of academics in Virginia, Texas, Wisconsin and Michigan have raised questions whether FOIA is being used for politically motivated harassment.

"For a crowd that talks so much about liberty, they sure love to shut people up," Nichol told Facing South.

Civitas, which was also behind the controversial database of Moral Monday arrestees, filed the information request 11 days after Nichol published a column in The News & Observer of Raleigh in which he called North Carolina's new election law imposing strict photo voter ID requirements and other limits on voting the "most oppressive in the nation" and likened Gov. Pat McCrory (R) to "a 21st century successor to Maddox, Wallace and Faubus," referring to the segregationist governors of Georgia, Alabama and Arkansas.

Nichol's column sparked an angry response from Civitas Executive Director Francis De Luca and Jane Shaw, director of the Art Pope-founded Pope Center for Higher Education Policy. In an Oct. 18 blog post at the Civitas website titled "Academic Freedom or Shrill Partisanship?", they accused Nichol of going "over the top in his invective":
A nasty attack of this sort on a governor might be ignored if Gene Nichol were a fringe figure. But he is not. He is a law professor who receives $205,400 per year from North Carolina taxpayers.
A request for comment from De Luca, who submitted the FOIA request, was not immediately returned because he is traveling. Civitas played an important role in building support for the election law changes that Nichol criticized. The former director of the North Carolina chapter of Americans for Prosperity, a conservative political advocacy group founded with the support of the billionaire brothers behind the Koch Industries oil and chemical conglomerate, De Luca was recently appointed to the N.C. Ethics Commission.

Nichol said he is complying with Civitas' information request, but the university is allowing him to go through the records and identify personal ones from family and others that should be excluded. He said his understanding is that UNC attorneys would then sort through the materials and determine what is privileged information such as trade secrets and commercial information and thus not required to be disclosed under the law. A request for comment left with the office of UNC's counsel was not immediately answered.

The information request targeting Nichol is part of a broader pattern seen in recent years of conservative groups filing such requests against critics and ideological foes:

* In 2011, during heated protests over the conservative agenda of Wisconsin's Republican Gov. Scott Walker, that state's GOP submitted a request for emails of University of Wisconsin environmental historian William Cronon. The request came two days after Cronon wrote a blog post criticizing the role of the American Legislative Exchange Council, a corporate-funded group that advances a pro-business agenda in the states, in promoting anti-public sector union efforts.

* That same year in Michigan, a free-market think tank called the Mackinac Center for Public Policy submitted FOIA requests to the Labor Studies Center at the University of Michigan, the Douglas A. Fraser Center for Workplace Issues at Wayne University in Detroit, and Michigan State University's School of Human Resources and Labor Relations. The group sought information on professors' responses to the situation in Wisconsin.

* Also in 2011, the American Tradition Institute (ATI), a conservative think tank that has worked closely with Art Pope's network of think tanks to discredit climate science, submitted a request for the emails of Michael Mann, a former University of Virginia professor and leading climate scientist who's now at Penn State. That request followed an unsuccessful effort by Virginia Attorney General Ken Cuccinelli, another climate science skeptic, to obtain documents related to Mann's grants when he was on the UVA faculty from 1999 to 2005. UVA fought ATI's request, and the courts ultimately ruled that the documents the group was seeking do not have to be disclosed under an exemption in the state's public records law covering scholarly communications.

* ATI also sought communications of climate scientists at Texas A&M and Texas Tech, with a particular interest in their correspondence with journalists. In addition, the group used FOIA to target NASA climatologist James Hansen and Gavin Schmidt, co-founder with Mann of the RealClimate blog.

However, there are differences of scope between some of these earlier information requests and that submitted by Civitas for Nichol's communications. For example, the request from the Wisconsin GOP for Cronon's correspondence sought only those emails that contained specific keywords including "Republican," "Scott Walker," "recall," and "collective bargaining," while Mackinac's requests in Michigan were also limited to emails that contained keywords including "Scott Walker," "Wisconsin," and "Maddow," referring to MSNBC news personality Rachel Maddow.

The Civitas request, on the other hand, seeks all of Nichol's emails during a specific time period. This could include communications from students having difficulties and people he's interviewed as part of his anti-poverty work. Civitas has submitted information requests related to Nichol's work in the past, he reported, but they were tied to specific events.

"This one is just to me, and it's so encompassing," he said.
Tags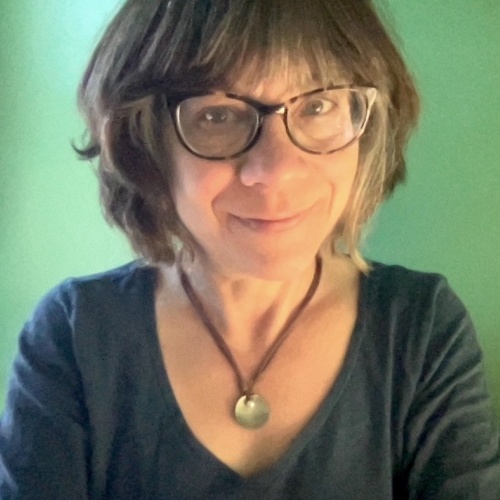 Sue is the editorial director of Facing South and the Institute for Southern Studies.