Election 2014: Does climate change stand a chance against the oil boom?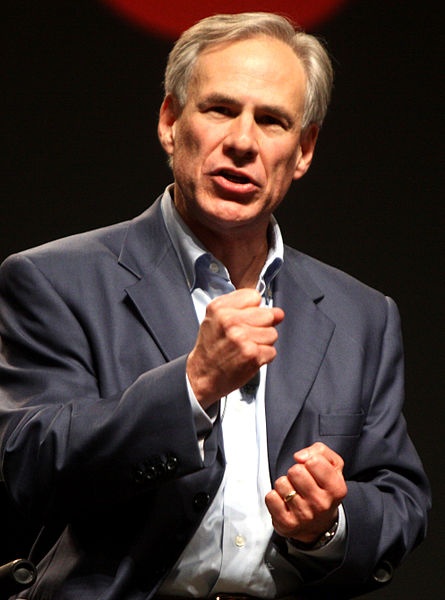 By Greg Harman, The Daily Climate
SAN ANTONIO, Texas -- Work boots towered above Texas Attorney General Greg Abbott as he moved down rows of shelving at Justin Boots' distribution center in Fort Worth.
The campaign ad promised a "new era of economic opportunity." And the staunchly conservative gubernatorial candidate used the setting to make his message clear: Abbott is the one to protect Texas' record-breaking oil boom that suddenly has the state producing more oil than Iran.
As fall election season gets underway, the situation is much the same across the nation: Job creation and oil development is becoming the mainstay of campaigns.
Left-leaning activists hoping to turn this year's mid-term elections into a referendum on climate policy, fracking and the Keystone XL pipeline are likely to be disappointed come November, analysts warn. They might find that the country's oil and gas boom not only upends debate -- it could flip the Senate into Republican hands.
From Louisiana to West Virginia to Montana and Alaska, Democrats risk losing the six seats they need to retain control of half of the Legislative branch.
A climate vow
Billionaire activist and former hedge fund manager Tom Steyer has vowed to bring a focus on climate change in races across the nation this fall, hoping to build off his success making climate and science an issue in last fall's Virginia governor's race. 
But climate activists will run into a wall of energy money built from an oil and gas production boom that has spread jobs and royalty payments across the country.
Analysts say that money could doom any effort asking voters to link weird weather, drought, floods or even the environmental impacts of the Keystone pipeline to climate change in this election.
"There's an old saying in Texas politics," said Tom "Smitty" Smith, director of Public Citizen's Texas office. "'The only thing that will beat money is organized people. These days, however, more and more of those people are putting food on their tables with oil money."
Oil and gas revenue
Texas, a state coping with more than a decade of drought, the worst wildfires on record and crippling heat waves, has never had much of a climate movement. New money feeding Republicans and Democrats alike is slowing efforts to build momentum in Texas, Smith said. And it's changing the political calculus in several key states where Senate seats are most vulnerable to Republican gains.
The Cook Political Report's 2014 voter index lists the most likely Republican takeovers in pockets of the country heavily seeded by oil and gas revenue: Arkansas, West Virginia, Alaska, Louisiana, South Dakota, and Montana. 
Big money is gearing up to steer the message. 
Oil industry billionaires Charles and David Koch have built a complex network designed to conceal political donors that, according to the Washington Post, raised $400 million in 2012. Through their nonprofit Americans for Prosperity Foundation, they've already launched attack ads aimed at unseating Democratic Sens. Mary Landrieu of Louisiana and Mark Pryor of Arkansas. 
The American Petroleum Institute, the industry's main trade group, has rolled out a new web-based ad campaign -- ChooseEnergy.org -- and aired ads focusing on energy policy, said spokesman Carlton Carroll.
Heavy ad buys
On the other side, Steyer spent $8 million of his own money to keep then-attorney general Ken Cuccinelli from Virginia's governor's seat last year. Steyer's campaign focused unrelentingly on Cuccinelli's attacks on global warming and climate change science. 
Steyer hasn't indicated what races he'll target this year, though he's asking visitors to his NextGen Action PAC blog to choose among five candidates -- including Landrieu -- who support the proposed Keystone XL expansion. 
"I plan to back candidates across the country that will take bold action on climate -- and to expose those who deny reality and cater to special interests," Steyer said in an e-mail. 
The League of Conservation Voters also intends to engage in heavy ad buys this year hoping to repeat success, said spokesman Jeff Gohringer. In 2012 its "Flat Earth Five" campaign helped unseat four of five conservative House Republicans.
Tough fights
But the squeeze on energy-state Dems is evident.
Alaska's Democratic Sen. Mark Begich likely faces a tough fight from either Lt. Gov. Mead Treadwell or former Attorney General Daniel Sullivan. Alaska is warming twice as fast as the rest of the nation and is beset with slumping roads and villages as permafrost thaws. But oil -- and conservative voters -- are the kingmakers there, and Alaska tea partier Joe Miller has promised to make climate science denial a conservative litmus test for Republican contenders seeking Begich's seat. 
In West Virginia, long-serving U.S. Rep. Nick Rahall, a Democrat, was the subject of the most political ad buys during 2013's off-year, according to Kyle Kondik at the University of Virginia's Center for Politics. The campaign included two weeks of advertisements by the pro-petroleum nonprofit American Energy Alliance alleging that his support for the federal budget bill was a support for a carbon tax. The 13-termer, one of four Democrats to join Republicans in a 2011 effort to stop the U.S. Environmental Protection Agency from regulating greenhouse gases, is considered unlikely to hold his Republican-leaning district.