Southern waters imperiled by toxic pollution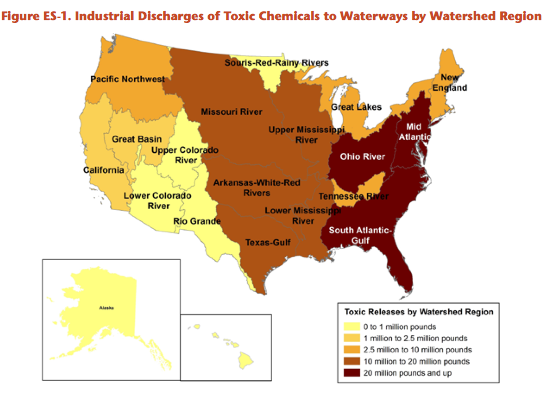 As summer heats up, many people's thoughts turn to jumping in the closest river or stream to cool off -- but industrial pollution in the water could endanger their health.

Pollution from industrial facilities is contaminating more than 17,000 miles of rivers nationwide, with the greatest toxic threat posed to watersheds in the South. The chemicals being dumped into the nation's waterways have been linked to health problems including cancer and reproductive and developmental disorders.

The water pollution health threat is detailed in a new report from Environment America titled "Wasting Our Waterways." It calls for stepping up Clean Water Act protections and requiring polluters to reduce their use of toxic chemicals.

"America's waterways should be clean -- for swimming, drinking, and supporting wildlife," said Ally Fields, clean water advocate with Environment America Research and Policy Center. "But too often, our waters have become a dumping ground for polluters."

Overall, industrial facilities reported dumping 206 million pounds of toxic chemicals into U.S. waterways in 2012, according to the facilities' filings with the Environmental Protection Agency's Toxics Release Inventory. However, the TRI excludes non-industrial facilities such as publicly owned wastewater treatment plants and runoff from industrial cropland. And some industrial activities such as oil and gas drilling are not required to report toxic releases, so the actual amount of pollution dumped in the nation's waters is greater than the TRI indicates.

But what we know from available TRI data is alarming:

* The state where the greatest amounts of toxic chemicals were released to waterways in 2012 was Indiana, at over 17.7 million pounds. But states in the South account for six of the 10 states with the greatest toxic releases, with Texas in second place at over 16.4 million pounds, followed by Louisiana at 12.6 million pounds, Alabama at 12.2 million pounds, and Virginia at 11.8 million pounds. Georgia came in eighth at 10.1 million pounds, followed by North Carolina at almost 8.9 million pounds.

* The local watershed receiving the greatest amount of toxic releases is the Lower Ohio-Little Pigeon Rivers, which includes part of Kentucky, at over 14.7 million pounds. That's followed by the Upper New River in North Carolina and Virginia at over 7.3 million pounds, and the Middle Savannah River in Georgia and South Carolina at over 5 million pounds.

* When releases are weighted in terms of toxicity, the state with the most toxic releases in 2012 was Texas by far, at over 34.4 million toxicity-weighted pounds. In second place was Louisiana at over 3.1 million toxicity-weighted pounds, followed by Alabama at over 1.4 million and Mississippi at over 1.3 million toxicity-weighted pounds. Also landing in the top 10 for most toxic releases are North Carolina in seventh place at over 697,000 toxicity-weighted pounds, followed by Georgia, Kentucky, and Florida.

* The watershed region that receives the most toxic releases is the Texas-Gulf, at over 33.9 million toxicity-weighted pounds. That's followed by the South Atlantic-Gulf region and the Lower Mississippi River, at over 4.4 million and 3.4 million toxicity-weighted pounds, respectively.

* The local watershed receiving the most toxic pollution is the Lower Brazos River in Texas, where facilities reported releasing over 33.4 million toxicity-weighted pounds of chemicals in 2012 alone. That's followed by the Lower Grand River in Louisiana, at over 1.9 million toxicity-weighted pounds. Also in the top 10 are the Noxubee River in Alabama and Mississippi, the Lower Cape Fear River in North Carolina, the Lower Sulphur River in Arkansas and Texas, the Lower Tennessee River in Kentucky, Bayou Sara-Thompson Creek in Louisiana, and the Middle Pearl-Silver River in Mississippi.

To address the problem, Environment America is calling on the Obama administration to finalize its proposed rule clarifying that the Clean Water Act applies to headwater streams, intermittent waterways, and isolated wetlands. It also recommends that state and federal officials require the use of safer alternatives to toxic chemicals where available and phase out the most toxic chemicals.
Tags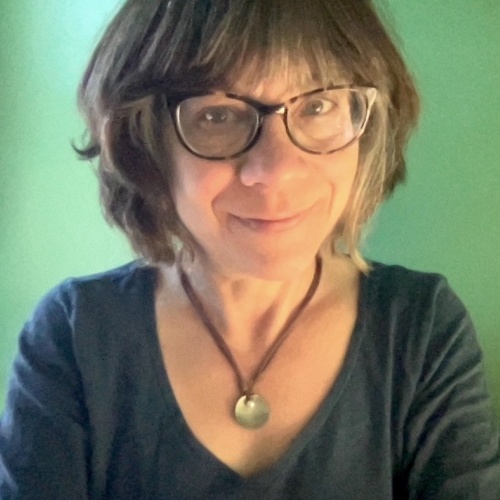 Sue is the editorial director of Facing South and the Institute for Southern Studies.