Offshore wind beats drilling for jobs and energy in the Southeast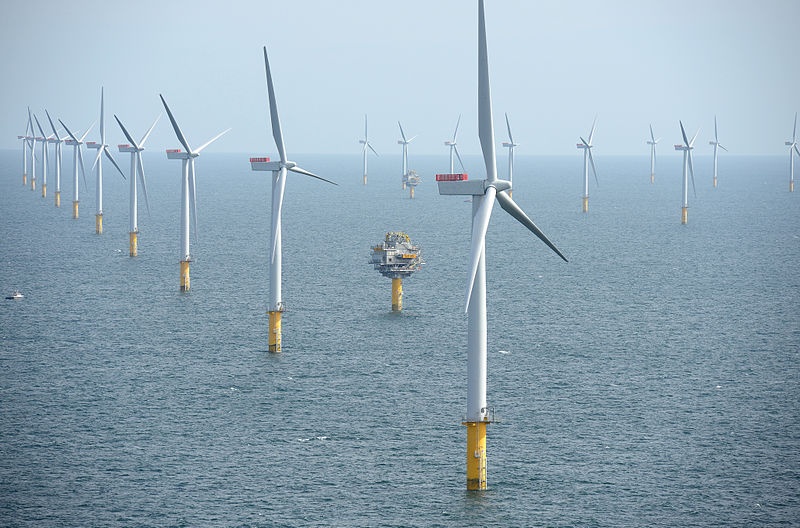 Developing wind power off the Atlantic Coast would create twice as many jobs and produce twice as much energy as opening the area to oil and gas drilling -- and it would avoid worsening the climate disruption that's already taking a toll on the region.

So finds a report released last week by the international conservation advocacy group Oceana. The analysis comes as the federal government is developing an updated five-year plan for offshore drilling lease sales beginning in 2017, and as a coalition of seven coastal state governors chaired by Pat McCrory of North Carolina is pushing to open the area to the oil and gas industry.

North Carolina in particular stands to benefit from offshore wind power development, the report found, as the state has the greatest wind resource and job creation potential of any other along the Atlantic Coast from Maine to Florida. Offshore wind has the potential to create 48,145 jobs in North Carolina, compared to 23,238 for offshore drilling.

"Offshore wind power in North Carolina has the potential to generate more jobs, produce more power, and lead to a higher degree of energy independence from foreign sources than drilling for oil and gas does," said Randy Sturgill, Southeast organizer for Oceana's climate and energy campaign. "North Carolinians deserve to know the truth when it comes to expanding this dirty and dangerous practice to our coast, and what alternatives there are for clean energy."

In the Mid-Atlantic Planning Area, which includes Delaware, Maryland, Virginia and North Carolina, offshore wind has twice the job creation potential of offshore drilling. Wind has four times the job creation potential of drilling in the South Atlantic Planning Area of South Carolina, Georgia and Virginia, and three times the potential in the North Atlantic Planning area from Maine to New Jersey.

The Oceana report, titled "Offshore Energy by the Numbers: An Economic Analysis of Offshore Drilling and Wind Energy in the Atlantic," compares economically recoverable oil and gas reserves to conservative estimates of offshore wind development to evaluate the energy and jobs that could be created by each source. It faults previous job-creation analyses by the oil and gas industry that focused on technically recoverable reserves, pointing out that they are unlikely to be fully developed because that would not be profitable. Given current prices for oil and gas, Oceana considers only about half of the technically recoverable Atlantic reserves to be economically recoverable.

Oceana also criticizes the way the drilling industry has calculated job creation estimates by using a resource multiplier that more than doubles oil and gas reserve estimates. Based on calculations from areas with abundant reserves, the multiplier is used to boost government resource estimates but is not applicable for the Atlantic offshore region. In addition, Oceana faults industry projections for assuming a revenue-sharing scheme for states that does not exist under current law.

On the wind side, the report considered only those resources that can be feasibly developed. It excluded potential wind resources within three nautical miles of the coast due to concerns over "viewshed pollution" and competing uses, and it also excluded areas with waters over 60 meters deep since the technology for deepwater wind farms is still in development.

Among the report's findings:

* Over the next 20 years, offshore wind could create 91,000 more jobs than offshore drilling along the entire Atlantic Coast -- about twice as many.

* In 13 years, offshore wind could generate more energy than could be provided by all of the economically recoverable oil and gas resources off the Atlantic Coast. In 20 years, wind could produce more than twice the energy of drilling.

* Along the Atlantic Coast, nearly 1.4 million jobs -- mostly in fishing, tourism and recreation -- depend on healthy ocean ecosystems that are imperiled by offshore drilling, which has caused 11 spills of at least 50 barrels (2,100 gallons) in the U.S. alone from 2011 to 2013.

Oceana also notes that offshore wind development could help the U.S. transition away from fossil fuels to clean and renewable energy. The East Coast is already experiencing problems related to human-caused climate change from burning fossil fuels, including increased flooding due to the rising of warmer seas. The U.S. Geological Survey has identified the area stretching from Massachusetts' Cape Cod to North Carolina's Cape Hatteras as a hotspot for sea-level rise, with waters there rising three to four times faster than the global average.

At the moment, preparations for offshore wind development are further along than for offshore drilling. Last May, the U.S. Department of Energy announced that three companies including Dominion Virginia Power will receive as much as $47 million each for innovative offshore wind development projects in Virginia, New Jersey and Oregon. In addition, nearly 500,000 acres of the Atlantic have already been leased for offshore wind projects, with another 740,000 acres to be leased early this year.

However, the federal government is under tremendous pressure from the politically powerful oil and gas industry and its friends in governors' mansions, state legislatures and Congress to approve Atlantic drilling. In July, the Obama administration announced its decision to consider proposals for the use of seismic air guns to search for oil and gas deposits below the ocean floor from Delaware to Florida. But those plans are meeting widespread grassroots opposition: To date, 25 communities along the East Coast -- including 10 in North Carolina alone -- have passed resolutions opposing or expressing concerns about the seismic testing plans because of the potential to harm marine life and local economies.

"One of the dangers of venturing down the oil and gas path is that the rules are stacked in favor of the industry," attorney Derb Carter of the Southern Environmental Law Center said at a press conference held last week at the North Carolina legislature to release the Oceana report. "Once you start down that road it's difficult to turn back."
Tags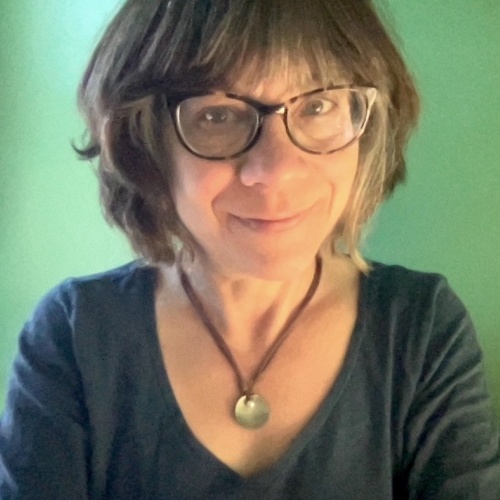 Sue is the editorial director of Facing South and the Institute for Southern Studies.