The lone Southern GOP cosponsor (so far) of the Voting Rights Act restoration bill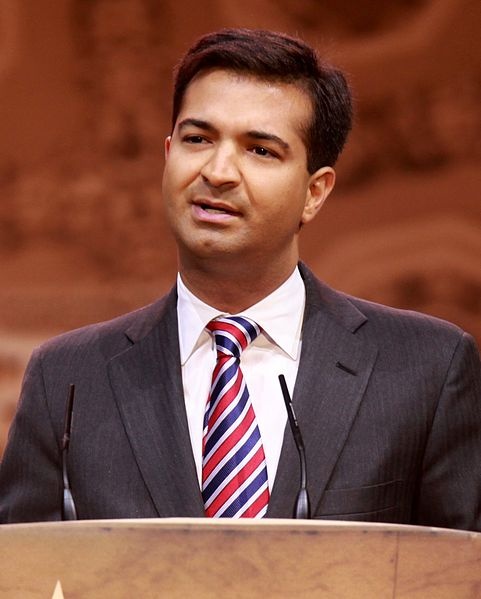 Fifty years ago this week, a Democrat and a Republican introduced the landmark Voting Rights Act in the U.S. Senate. The VRA, which offered protections against voting discrimination, passed Congress in August 1965 with broad bipartisan support. It cleared the 100-member Senate with the backing of 47 Democrats and 30 Republicans and passed the House with votes from about 80 percent of both parties' lawmakers.

One section of the law required states and jurisdictions with a history of voting discrimination to pre-clear any voting law changes with the federal government. Until 2013, those covered jurisdictions included the entire states of Alabama, Alaska, Arizona, Georgia, Louisiana, Mississippi, South Carolina, Texas and Virginia and parts of California, Florida, Michigan, New York, North Carolina and South Dakota.

But in 2013, the U.S. Supreme Court in a case out of Alabama titled Shelby County v. Holder struck down the law's pre-clearance coverage formula, ruling it outdated. States including Texas, Alabama and North Carolina quickly implemented restrictive voter photo identification laws that the VRA had prevented.

Now some lawmakers are trying to restore the coverage formula. Last year Rep. James Sensenbrenner, a Wisconsin Republican, and Rep. John Conyers, a Michigan Democrat, introduced the Voting Rights Amendment Act of 2014 (VRAA), which updates the coverage formula by requiring federal preclearance for states or jurisdictions that have engaged in voting rights violations in the last 15 years.
However, support for the measure was politically polarized, with 166 Democrats signing on as co-sponsors but only 11 Republicans -- and only one Republican from the South, Spencer Bachus of Alabama, who has since retired. The bill was referred to the House Judiciary Committee, chaired by Virginia Republican Bob Goodlatte, where it stalled.

This year the VRAA (H.R.885) is back -- and it currently has 39 Democratic and nine Republican cosponsors.

Ten of the 48 current cosponsors represent Southern states, which make up the majority of jurisdictions previously covered under the VRA pre-clearance requirements. Nine of the 10 Southern cosponsors are Democrats: Lois Frankel of Florida, John Lewis and Henry C. Johnson of Georgia, Cedric Richmond of Louisiana, James Clyburn of South Carolina, Steve Cohen and Jim Cooper of Tennessee, Sheila Jackson Lee of Texas, and Robert C. Scott of Virginia.

So far the lone Republican cosponsor from the South is freshman Rep. Carlos Curbelo of South Florida's 26th district, who signed onto the bill on March 13. Three days later he announced his cosponsorship on Facebook:
I am proud to cosponsor H.R. 885, the Voting Rights Amendment Act of 2015, and appreciate the leadership of Congressman Jim Sensenbrenner and Congressman John Conyers, Jr. on this important subject. This bipartisan legislation will protect minority groups from any voting rights violations on the basis of race, color, or language.
The son of Cuban émigrés and a former Miami-Dade school board member, Curbelo was elected to Congress last year after defeating one-term incumbent Democratic Rep. Joe Garcia, whose tenure was marred by scandal. The 34-year-old Curbelo won in a close race flooded with outside money, much of it from conservative advocacy groups including Charles and David Koch's Americans for Prosperity and Freedom Partners Action Fund, which both opposed Garcia. And just before leaving the Miami-Dade school board for Congress, Curbelo introduced a resolution opposing a lawsuit challenging Florida's controversial private school voucher program.

Curbelo is clearly no liberal. But the politics and demographics of his district go a long way toward explaining his support for the VRAA. His constituents would benefit from the amendment's passage, which protects citizens from any voting discrimination "on the basis of race, color, or membership in a language minority group." In 2014, 72 percent of the 26th District's 741,000 residents were ethnically "Hispanic or Latino," according to an estimate by the U.S. Census Bureau. In Kendall, an unincorporated area of Miami-Dade County where Curbelo has lived since 1995, 52 percent of residents spoke Spanish as their first language as of 2000.

Representing a swing district and facing re-election in 2016, a presidential election year when Democrats tend to fare better, Curbelo has worked to position himself as a center-right politician. On Univision last week, for example, Curbelo admonished the 47 Republican Senators who sent a letter to the Iranian government criticizing its negotiations with the White House, even though he's also been critical of the talks.

Curbelo also has criticized both President Obama and GOP lawmakers on immigration reform. Unlike most of his fellow Republicans, Curbelo supports a comprehensive overhaul of the country's immigration program, including a path to citizenship for undocumented immigrants, though he also disapproved of the president's recent executive action on immigration.

Republican leaders have pointed to lawmakers like Curbelo as examples of an increasingly diverse party. But will paragons of GOP diversity like Curbelo and their efforts to transcend divisive partisan politics and address the needs of their constituents get support from the broader caucus -- and in particular, their fellow Southern Republicans? The fate of the VRAA may help answer that question.
Tags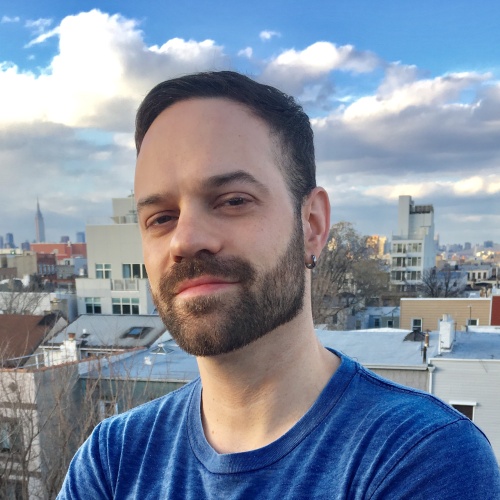 Alex is an investigative journalist based in Brooklyn, New York, and a reporter for the money-in-politics website Sludge. He was on staff at the Institute for Southern Studies from 2014 to 2016. Additional stories of Alex's have appeared in the International Business Times, The Nation and Vice.com.