Meet the Southern tycoons helping fund the Koch brothers' political war chest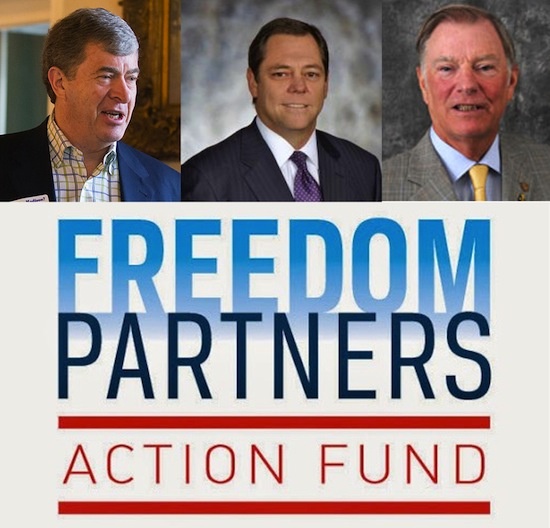 Conservative mega-donors David and Charles Koch have created one of the most powerful political forces in the United States. The two brothers made their combined $86 billion at the helm of the country's second-largest privately-held corporation, Kansas-based Koch Industries, and have poured money into a web of political advocacy organizations, limited-liability corporations, a trade association and a super PAC that have helped elect conservative politicians and opposed environmental protections and the Affordable Care Act.

The network, which includes political nonprofits Americans for Prosperity, the 60 Plus Association and Generation Opportunity, raised over $400 million for the 2012 elections.

Earlier this year, the Kochs announced at a donor gathering that they plan to spend nearly $900 million on the 2016 elections, significantly more than the entire Republican Party spent in 2012. To help raise that enormous sum, the Kochs will rely on about 300 donors from their conservative network.

The identities of the Kochs' allied donors, shielded by weak disclosure laws for political nonprofits and the use of private LLCs, have been mostly a mystery -- until recently.

The Freedom Partners Action Fund (FPAF) was launched in June 2014 as an extension of the original Freedom Partners Chamber of Commerce, a trade organization in the Koch network that raises and disperses money. It made over $23 million in independent expenditures in the 2014 election benefiting conservative U.S. House and Senate candidates, according to federal campaign finance reports. FPAF is a super PAC that's legally required to disclose its donors.

Records show that 15 businesspeople from Southern states made donations of $100,000 or more to FPAF in 2014. Of those, seven have contributed $400,000 or more:

* Ronnie Cameron is chair of the Arkansas-based agribusiness giant Mountaire Corp., which gave a whopping $3 million to FPAF between June and October last year. A document from a confidential Koch donor gathering near Palm Springs, California in early 2014 found in a hotel showed Cameron had a personal meeting with Charles Koch, the elder brother and chair and CEO of Koch Industries, along with Kevin Gentry, vice president for development at Koch Companies Public Sector, a limited liability corporation that both lobbies and spends politically. At another donor gathering in 2011, Charles Koch praised Cameron for having given over $1 million to Koch-related causes over the previous 12 months.

* Paul L. Foster, chair of oil refining company Western Refining in El Paso, Texas, gave $1 million to FPAF in October. With a personal fortune worth $1.5 billion, Foster met with Charles Koch personally at last year's donor gathering.

* John W. Childs, founder and CEO of the private equity firm J.W. Childs Associates, gave $700,000 to FPAF in 2014. While his firm is based on Boston, Childs has a home in Vero Beach, Florida, the address listed in campaign finance documents. He scored a private meeting at the "Koch Residence" with Charles Koch at the 2014 donor gathering and was also recognized in 2011 for donating over $1 million to the Koch network. Childs was the country's 12th-biggest individual donor to outside spending groups in 2012 ($4.2 million) and No. 22 in 2014 ($2.4 million).

* Wayne Laufer, co-founder and retired CEO of Houston, Texas-based oil and natural gas corporation Bois d'Arc Energy, now lives in Sanibel, Florida. He donated $600,000 to FPAF last October.

* Richard B. Gilliam, founder of Virginia-based coal mining company Cumberland Resources, contributed $500,000 to FPAF in July. Gilliam, who sold Cumberland to Massey Energy for close to $1 billion in 2010, gave nearly $1.1 million to independent spending groups in 2012. Now a director at rare-metals mining corporation Endurance Gold, he met privately last year with Charles Koch and Richard Fink, CEO of Koch Companies Public Sector and Koch Industries board member. Charles Koch praised Gilliam in 2011 for giving over $1 million to the Koch network in a one-year period.

* Mrs. P. Mitchell, a self-employed investor from Dallas, gave $500,000 to FPAF on Oct. 27, 2014. Her identity is unclear.

* Art Pope's Henderson, North Carolina-based discount store chain Variety Wholesalers gave $400,000 to FPAF through its wholly-owned subsidiary, Variety Stores, on Sept. 16, 2014. Just 11 days earlier, Pope -- a major donor to conservative candidates and causes in North Carolina -- had resigned after serving almost two years as state budget director under Gov. Pat McCrory (R), a period in which Pope and Variety Wholesalers halted their political spending. Pope has longstanding ties to the Kochs, having served as a founding board member of Americans for Prosperity, and his family foundation has given millions to AFP's 501(c)(3) nonprofit arm. Pope also attended Koch donor gatherings in 2010 and 2011, when Charles Koch praised him for having given over $1 million to Koch-related causes in the previous year. In turn, the Kochs have contributed to conservative advocacy groups founded by Pope, including the Civitas Institute and the John Locke Foundation.

The other major Southern donors to FPAF are Dian Graves Stai of Abilene, Texas, former director of First Financial Bankshares ($250,000); Robert B. Rowling of Dallas, chairman of TRT Holdings, which owns Omni Hotels, Gold's Gym International and an oil and gas exploration firm, among other companies ($200,000); James A. Patterson of Louisville, Kentucky, a self-employed investor ($200,000); George W. Gibbs III of Jacksonville, Florida, former CEO of Atlantic Marine Holding Co., a shipbuilding and construction company acquired by BAE Systems in 2010 ($200,000); Edward L. Diefenthal of Metairie, Louisiana, president and CEO of the Woodvine Group, which operates companies that buy and sell chemical processing and bulk handling equipment ($150,000); Stephen I. Chazen of Bellaire, Texas, president of Occidental Petroleum Corp. ($125,000); Thomas O. Hicks of Dallas, chairman of Hicks Holdings, which operates the company that formerly owned the Texas Rangers and the Dallas Stars ($100,000); and Robert L. Luddy of Wake Forest, North Carolina, president of CaptiveAire Systems, which sells commercial kitchen ventilation equipment, and founder of private school chain Thales Academy ($100,000).

If past is prelude, we can expect these figures to continue bankrolling the Kochs' political efforts in 2016, which in addition to the presidential election will include U.S. Senate races in Alabama, Arkansas, Florida, Georgia, Kentucky, Louisiana, North Carolina and South Carolina.
Tags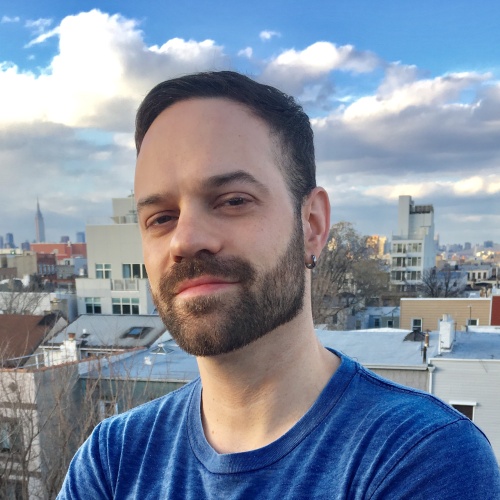 Alex is an investigative journalist based in Brooklyn, New York, and a reporter for the money-in-politics website Sludge. He was on staff at the Institute for Southern Studies from 2014 to 2016. Additional stories of Alex's have appeared in the International Business Times, The Nation and Vice.com.