The power of the ballot box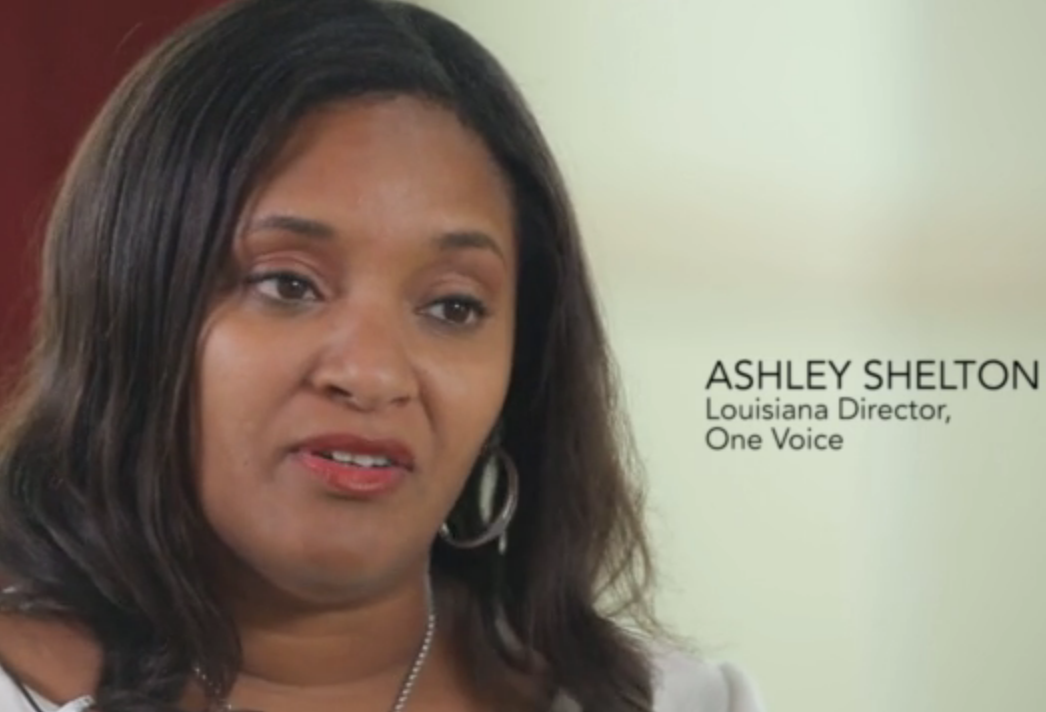 The Mary Reynolds Babcock Foundation funds organizations in the South working to move people and places out of poverty. The foundation recently launched a "Southern Voices" oral history project to capture the stories of Southern leaders working for social and economic justice. The project previously focused on elders of the movement who continue to work for the cause today; this installment features personal stories about voting rights. (Disclosure: The Mary Reynolds Babcock Foundation is a funder of the Institute for Southern Studies.)
* * *
The voting booth is a powerful place. Just look at how much effort has gone into keeping people away from it -- and not just in the distant past. A cursory scan of recent headlines reveals various incarnations of modern-day struggles over suffrage.
Take the Voting Rights Act (VRA), the ink on which will be 50 years dry this August. It's been lauded as the most effective piece of civil rights legislation in history, but many say it's lost its potency. In 2013, the Supreme Court struck down Section 5, which required states and counties with a documented history of racial discrimination to get federal pre-approval for any voting changes.
Southern Echo President Hollis Watkins, who fought for the VRA's passage, recalls the conditions that prompted it: "Less than four percent of all of the blacks that was old enough to register was registered. So blacks did not participate in the political process. If you even attempted to register to vote, you were threatened for either losing your life, losing your job or to have that to happen with other family members."
Compare that with 2004, when 76 percent of eligible African Americans in Mississippi were registered to vote. The VRA, it seemed, had done its job. But since the 2013 ruling, dozens of state election laws have made their way into the courts, including voter ID requirements, reduction of early voting and elimination of same-day registration. 
For Southwest Georgia Project Director Shirley Sherrod, who registered voters with the Student Nonviolent Coordinating Committee, it brings back decades-old memories of disenfranchisement: "I fought for the right to vote down there in 1965, going almost daily to go to the courthouse and being pushed out. Couldn't register to vote until the Voting Rights Act passed," Sherrod said. "We fought during the '60s for some of these things and here we are again having to fight."

A bipartisan group of federal lawmakers is seeking to restore parts of the VRA, introducing a new bill that would provide modern, flexible protections to the democratic process.
Just last week, the Supreme Court ruled in another elections case, ordering a lower court to reexamine Alabama's redrawn legislative maps, which pack thousands of black voters into existing majority-black districts. In the 5-4 majority ruling, Justice Stephen Breyer wrote that "race motivated the drawing of particular lines in multiple districts in the state." The ruling is expected to affect redistricting battles in other states, including Virginia and North Carolina.
Ashley Shelton, Louisiana director of One Voice, said it is critical to prepare now for the next potential barricade to the ballot box: "How are we going to ensure that we're building power toward that point and toward that day instead of waiting 'til 2018 to say, 'Oh my God, redistricting is getting ready to happen and what are we gonna do?'" For Shelton, who works to ensure underserved communities have a voice in policies that affect them, the best defense against disenfranchisement is a good offense. "We've been working in collaboration to think about, how can we do that as multiple states with similar messages about redistricting and voice, voting rights, voting education and mobilization? A lot of those things we have been doing together and working across state lines and working in coalition with lots of groups who understand the importance of really mobilizing people, and especially those that have been formally and informally disenfranchised over time," Shelton said.
In addition to efforts to increase minority and low-wealth participation in the democratic process, there's a bipartisan movement in Washington and around the country to overturn laws preventing convicted felons from voting. The restrictions keep nearly six million Americans from the polls. When she was executive director of Statewide Organizing for Community Empowerment (SOCM), Maureen O'Connell said her organization fought those restrictions in Tennessee. It was a series of workshops on dismantling racism that led to a new kind of activism for an institution that had focused mostly on environmental justice issues: "It was out of that group that some attention came about the voting rights issue for disenfranchised felons. People who had served their time and were never able to vote again in Tennessee -- over 100,000 people affected by that. And SOCM took that on as an active campaign," O'Connell said. "Guilt's really not a productive attitude. No, learn from something. Learn from something and then do something different."