More than a flag: South Carolina dockers push racial justice forward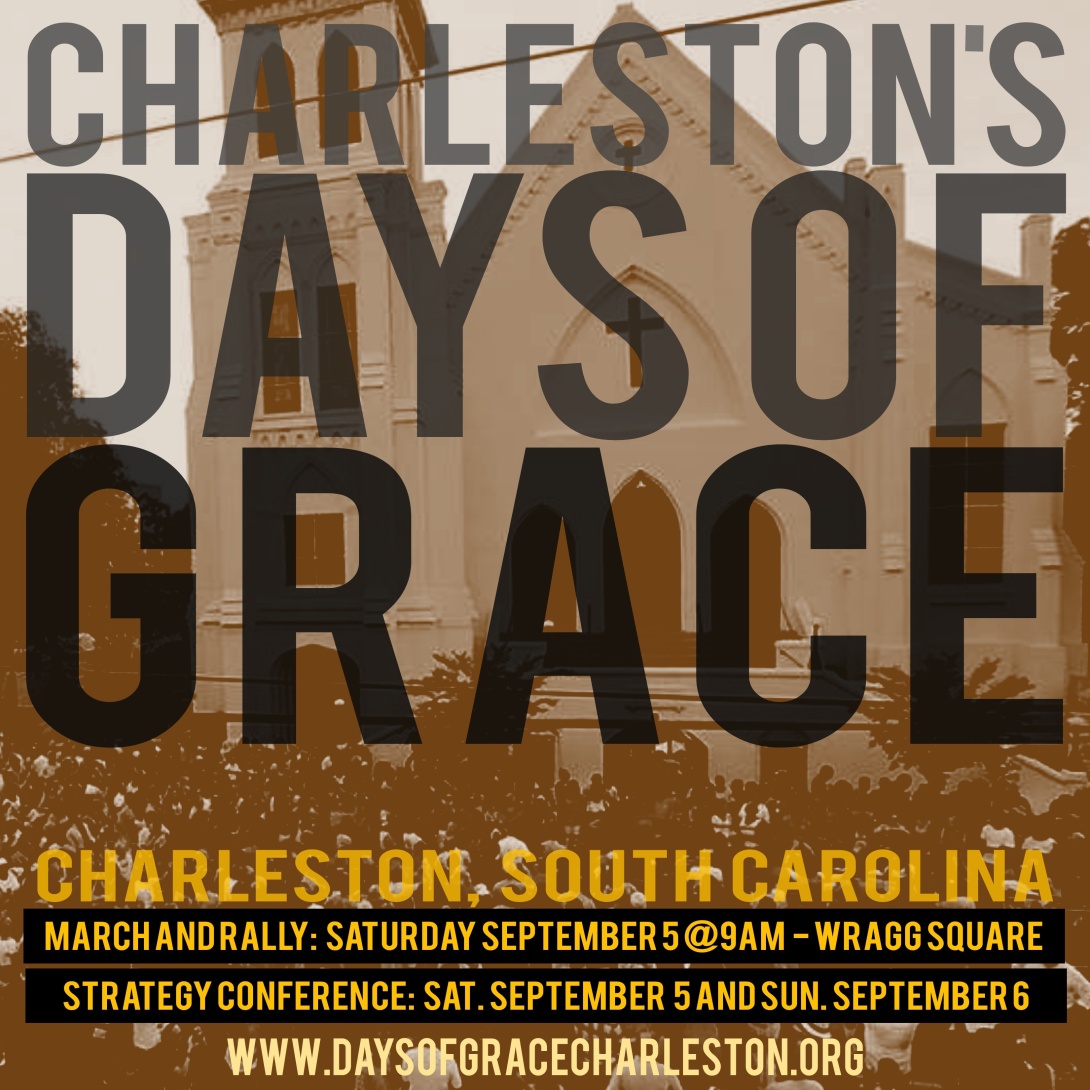 By Jane Slaughter, Labor Notes
After nine African American churchgoers were shot to death in Charleston, South Carolina, June 17, longshoreman Leonard Riley Jr. was buoyed by the tremendous outpouring of sympathy and outrage.
"I was so moved by people saying 'This is appalling, horrific — all of the adjectives,'" he said. "And now this might be a historic opportunity to react in a way that we can get some change."
Riley is a member of International Longshoremen's Association Local 1422, a union long known for its efforts in the community.
The local is spearheading "Days of Grace" Sept. 5 and 6: a march in downtown Charleston and a strategy conference that will, Riley hopes, "galvanize all these good people against these policies that inflict tragedies on lives every day.
"We can transform all that expression of forgiveness and 'we want to be one' into efforts to change policies."
One of the local's 800 members lost a son and an aunt in the massacre at Emanuel African Methodist Episcopal Church. Another member is the brother of Walter Scott, the Black motorist who was shot in the back by a North Charleston policeman April 4.
After Scott was murdered, the local participated in protest rallies and sponsored community meetings at its hall. With the Black Lives Matter movement and other organizations, it formed a new coalition in North Charleston, the Civil Coalition for Reform, which is pressing for a citizens review board to check the police.
A powerful symbol
Local 1422 is not new to challenging racism. Its members, who load and unload ships at the Port of Charleston, are 99.8 percent Black. In 2000, the local was a prime mover of the effort to take down the Confederate flag from South Carolina's Capitol building.
The movement included an NAACP-led economic boycott of the state and the cancellation of many sports events and conventions. Local 1422 hired buses and organized members to walk the 120-mile march route from Charleston to the state capital, Columbia.
The boycott ended after a compromise moved the flag to a somewhat less prominent spot on the Statehouse grounds. But in the wake of the Emanuel shootings, even South Carolina's Republican governor finally said the flag had to go.
Kerry Taylor is a college history professor in Charleston and one of the organizers of the Days of Grace. When he heard that politicians were jumping to remove the flag, he said, "my initial response was, 'I'm looking for something more substantive, something material.'
"But this has been a key demand of the Black civil rights community in South Carolina for many, many years. To be on hand for the removal of the flag, that was powerful." Local 1422 rented a bus so Charlestonians could witness the taking down July 10.
It was shortly afterward that Riley initiated the idea that became the Days of Grace. The whole purpose is not to stop at symbols. "Some might be placated," Taylor said, "but my hope is that it's emboldening. Something from which we're able to build momentum."
Pinckney's legacy
The march and conference are organized around the legacy of minister and state Sen. Clementa Pinckney, who was killed at Emanuel, with the goal of winning legislation he had sponsored and causes he espoused.
These include an end to discriminatory policing and gun violence, $15 an hour and collective bargaining rights for all workers, expanded voting rights, Medicaid expansion, quality education, and "accuracy in our historical commemorations."
South Carolina is one of the states whose governors have refused the expansion of Medicaid that is part of the Affordable Care Act. "People are dying because they don't have coverage," Riley said. "The governor gave in on the flag, but not on that."
Taylor said the organizing committee expects the march and conference to draw participants from outside South Carolina, including from the Southern Workers Assembly, Black Workers for Justice, and Fight for $15 networks. They are expecting groups of fast food workers from North Carolina and Georgia, "maybe as far as Richmond."
Rev. Thomas Dixon, president of the Carolina Alliance for Fair Employment, stresses that the organizing team is seeking multiracial attendance. "I'm looking forward to lots of white allies," he said.
At the same time, he can't agree with those who've said the U.S. is in a "post-racial era." Racism is alive and well, he says — and when people stopped talking about it, "it continued to fester till it exploded in a Dylann Roof [the Charleston shooter] and in our law enforcement and judicial systems."
Labor's role
Riley said he'd angered some people when he objected to simply organizing shows of sympathy and commemoration. "If you love, let's change the policies," he said. For the Days of Grace conference, "the most important thing is to extract strategies.
"Labor has a unique responsibility to answer this kind of social injustice because we can mobilize people," Riley said. "We have to come out of our comfortable place and do this work."
Dixon, too, is looking for results. "We can't keep wringing our hands talking about peace and love," he said. "We cannot have a kumbaya moment again — we need a kumbaya millennium."
(Contact the Days of Grace organizing group at www.daysofgracecharleston.org, info@daysofgracecharleston.org, or 864-513-3450. Donate to the effort here. Jane Slaughter is former editor of Labor Notes. A version of this article appeared in Labor Notes #438, September 2015. Don't miss an issue, subscribe today.)
Tags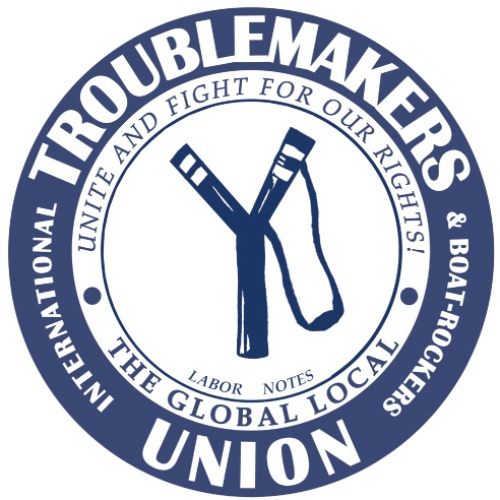 Labor Notes is a media and organizing project that has been the voice of union activists since 1979.