NC communities facing coal ash dangers unite for action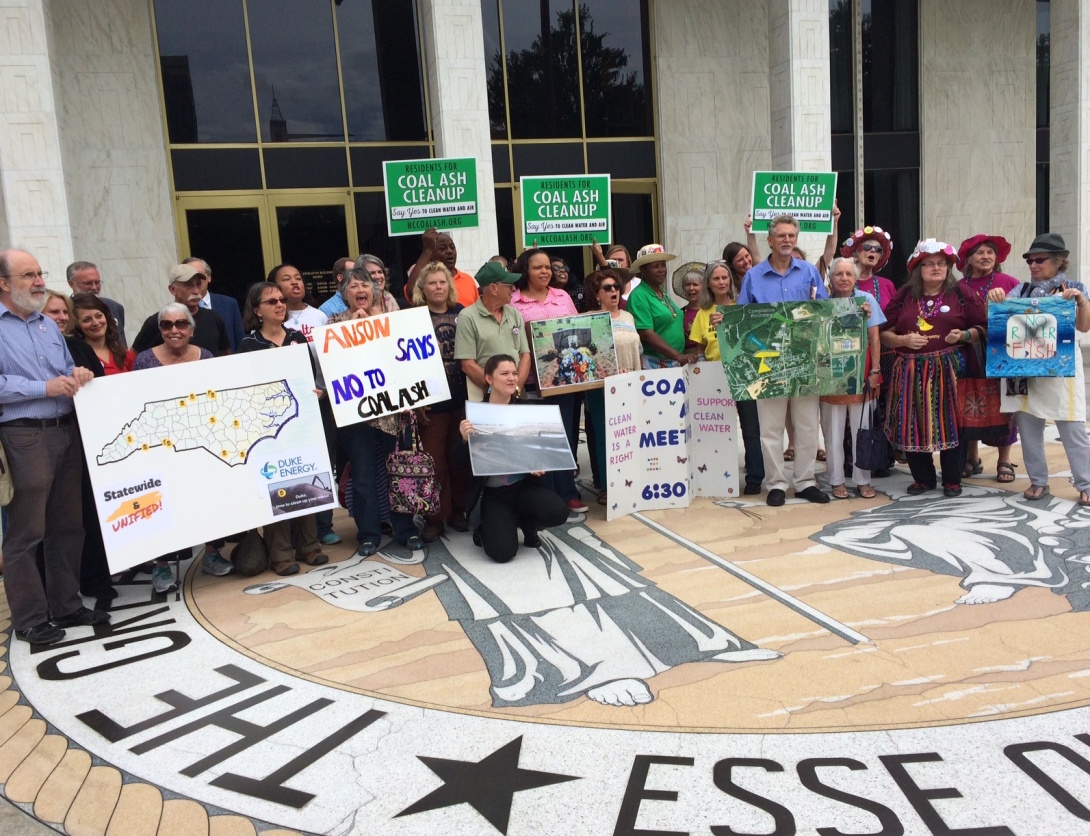 When a pipe collapsed at a Duke Energy coal plant in North Carolina last year, sending tens of thousands of tons of toxic coal ash and millions of gallons of contaminated water into the Dan River, the public outcry over the environmental disaster forced the state legislature to take action.

It passed the Coal Ash Management Act of 2014, which requires Duke — a monopoly utility that provides electricity to most of the state — to phase out the massive ponds it has traditionally used to store the waste, all of which are leaking pollution to the environment.

But many environmental advocates and residents of communities affected by coal ash pollution have raised concerns that the legislation doesn't go far enough to prevent further contamination. At the same time, Duke's planned approach to the problem — excavating wet coal ash from existing power plant sites, drying it and dumping it into landfills elsewhere — puts other communities at risk.

This week some of those concerned citizens gathered at the state legislature to announce the formation of a new group called Alliance of Carolinians Together (ACT) Against Coal Ash. The statewide group plans to press Duke Energy, the legislature and the administration of Gov. Pat McCrory (R) for permanent, safe solutions that protect all communities. The effort has support from larger environmental advocacy groups including Appalachian Voices, the Blue Ridge Environmental Defense League, Clean Water for North Carolina and NC WARN.

"We are demanding that the lives of citizens be put ahead of corporate profits and greed," said Bobby Jones, a resident of Goldsboro and an activist with the grassroots Down East Coal Ash Coalition. He called on state leaders to "hear the voices of the people, not the talk of money."

To date, over 300 families living near Duke coal ash ponds across North Carolina have been notified by the state that their water is unsafe to drink. Larry Mathis, a resident of Belmont, lives near the massive coal ash ponds at Duke's Allen plant as well as an unlined landfill containing nearly 280,000 tons of coal ash. His community's well tested 28.6 times higher for hexavalent chromium — a known carcinogen — than state standards allow. Duke Energy is currently providing Mathis' community with bottled water for drinking, but they use well water for everything else.

"Try bathing in contaminated water, washing clothes and dishes in contaminated water," he said. "And we're paying for it."

Other speakers talked about unusual patterns of illness in their communities near coal ash ponds, and some raised concerns about what would happen once Duke began dumping coal ash in landfills near their homes.

Tracey Edwards, who has lived all her life near Duke's coal ash ponds in Belews Creek and is active with Stokes County Residents for Coal Ash Cleanup, pointed to widespread health problems there, including cancers, strokes, and respiratory and neurological issues.

"I'm really tired of going to funerals," Edwards said.

While the alliance is not offering a specific recommendation at this time for how coal ash should be stored, members oppose simply capping the existing unlined coal ash ponds, noting that this approach fails to protect groundwater supplies from contamination. Some of the activists said they favored what's known as the "saltstone process," which locks the contaminants into concrete stored onsite. The Environmental Protection Agency is expected to release its recommendations for best coal ash management practices before the year's end.

For more information about ACT Against Coal Ash, check out the group's Facebook page, offers updates on coal ash issues and information on ways people can get involved.

"We want answers," Mathis said, "and we want action."
Tags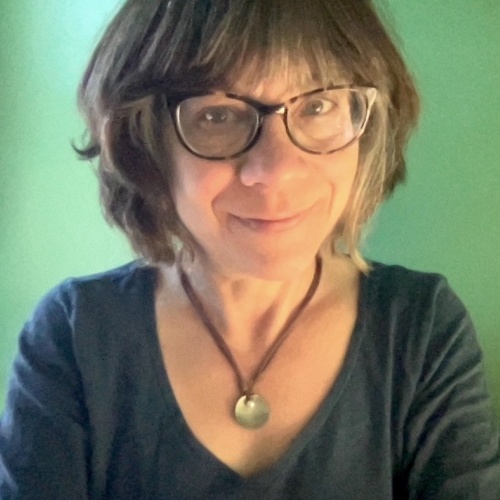 Sue is the editorial director of Facing South and the Institute for Southern Studies.