The ongoing fight over seismic testing for Atlantic oil and gas deposits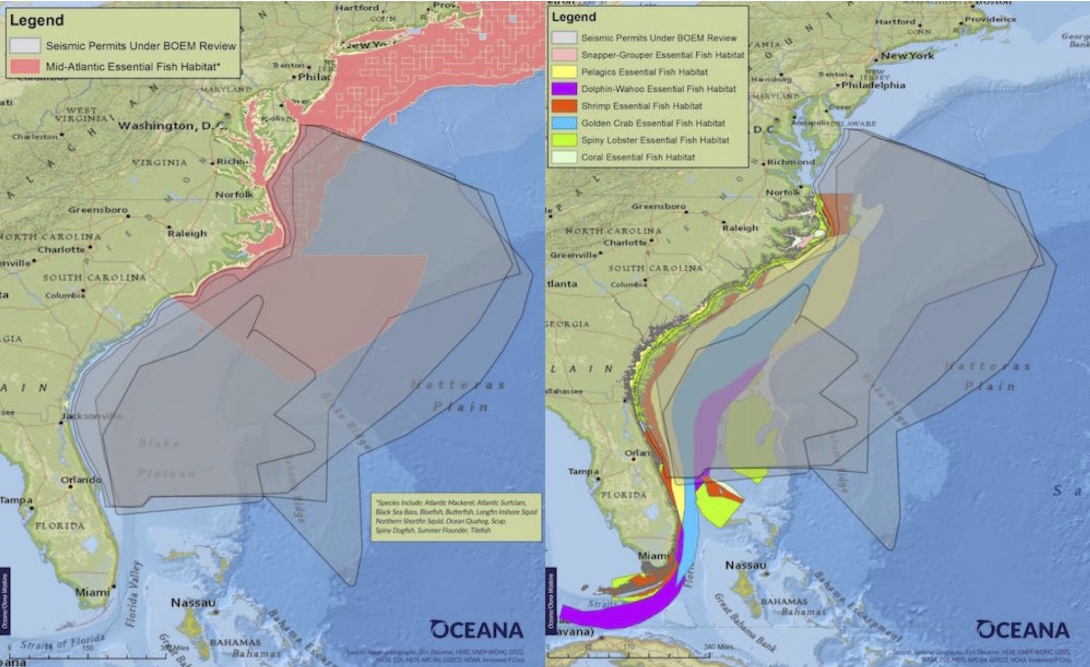 Though the Obama administration dropped the Atlantic Ocean from the upcoming five-year plan for offshore drilling earlier this year, plans for seismic testing to map undersea oil and gas reserves are still in place for an area within three miles of the coastline from Delaware to Florida, as none of the companies that have sought seismic permits from the U.S. Bureau of Ocean Energy Management have withdrawn their applications.

That's raising concerns among environmentalists, scientists and local communities over the effect the loud blasting could have on marine life and coastal economies. Seismic tests involve airgun blasts of up to 180 decibels — louder than a jet engine at 100 feet — as frequently as every 10 seconds, 24 hours a day, for days or even weeks at a time. The federal government has acknowledged that seismic blasting in the Atlantic could injure as many as 138,000 dolphins and whales and disturb millions more animals.

Now a group of U.S. senators has introduced a bill that would put the Atlantic off limits for seismic tests.

Last week, on Earth Day, U.S. Sen. Cory Booker, a New Jersey Democrat, introduced the Atlantic Seismic Airgun Protection Act to impose a moratorium on geological and geophysical activities related to oil and gas exploration in the Atlantic. He's since been joined by five co-sponsors, all East Coast Democrats: Sens. Robert Menendez of New Jersey, Barbara Mikulski of Maryland, Sheldon Whitehouse of Rhode Island, Edward Markey of Massachusetts, and Bill Nelson of Florida.

"It's like having explosions outside your house," Booker told CBS New York. "Imagine that happening over and over. You know the damage that would do to your ears, your hearing, your well-being."

Environmental advocates applauded Booker's legislation. Many scientists share the senator's concerns as well. Earlier this month, a group of 28 marine scientists sent a letter to President Obama calling on him to block Atlantic seismic blasting because it could wipe out North Atlantic right whales. One of the most endangered whales on the planet, their population is in decline, with only about 500 remaining.

"The right whale's declining population growth rate is thought to be directly linked to the disproportionately high level of human activity occurring along its east coast range, resulting in entanglements in fishing gear, underwater noise impacts, and exposures to other chronic stressors," the letter stated. "Adding another major stressor to their environment in the form of seismic surveys would, we believe, substantially increase the risk that the population will slip further into decline and would jeopardize its survival."

It's not the first time scientists have expressed concern about seismic blasting in the Atlantic. Last year, 75 leading marine scientists sent a letter to the president urging him to block seismic blasting in the region, and in 2014 over 100 scientists sent another letter to him raising concerns about the tests' ecological impacts.

In addition, about 100 local governments along the East Coast have passed resolutions against or otherwise expressed concerns about seismic blasting, as have hundreds of businesses and business associations. Just this week, North Carolina's Carteret County Chamber of Commerce reaffirmed its opposition to seismic blasting.

Hundreds of local, state and federal officials have also taken a stance against seismic tests in the Atlantic. Late last year, a bipartisan group of U.S. House members led by Reps. Mark Sanford (R-SC) and Bobby Scott (D-VA) wrote a letter to the Obama administration calling for a halt to the permitting process. Other lawmakers from affected states who signed on to the letter were Reps. Don Beyer (D-VA), Kathy Castor (D-FL), Curt Clawson (R-FL), Gerry Connolly (D-VA), Ron DeSantis (R-FL), Ted Deutch (D-FL), Lois Frankel (D-FL), Alan Grayson (D-FL), Alcee Hastings (D-FL), Walter Jones (R-NC), Patrick Murphy (D-FL), Bill Posey (R-FL), David Price (D-NC) and Ileana Ros-Lehtinen (R-FL).

But as the fight over oil and gas exploration in the Atlantic has intensified, so has the industry's efforts to influence federal decision makers. The National Ocean Industries Association (NOIA), a trade group that represents companies engaged in seismic testing, has been pouring unprecedented sums into federal politics in recent years, according to data from the Center for Responsive Politics.

During the last federal election cycle, NOIA's political action committee contributed over $328,000 to congressional campaigns — far more than in any previous cycle. Among the top recipients of contributions were lawmakers, all Republicans, representing states at the center of the debate over Atlantic oil and gas exploration. On the House side, they were Reps. Scott Rigell of Virginia ($10,000), Steve Southerland of Florida ($9,000), and Jeff Duncan of South Carolina ($8,000), and on the Senate side Tim Scott of South Carolina ($10,000) and Thom Tillis of North Carolina ($7,000).

In the current election cycle, NOIA's PAC has already spent almost $100,000. On the House side, Rigell of Virginia and Duncan of South Carolina remain among the group's top beneficiaries, respectively taking in $3,700 and $4,500 so far, while Rep. Richard Hudson of North Carolina has also received $4,500. On the Senate side, Scott of South Carolina remains a top beneficiary ($2,500) along with Richard Burr of North Carolina ($1,000).

Booker's bill has been referred to the Committee on Energy and Natural Resources, which is chaired by Sen. Lisa Murkowski (R-Alaska). The oil and gas industry is the top industrial contributor to Murkowski's campaign.
Tags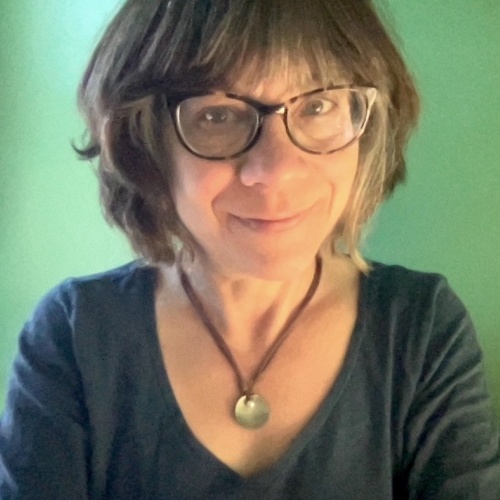 Sue is the editorial director of Facing South and the Institute for Southern Studies.