Mobilizing the critical Black youth vote in the South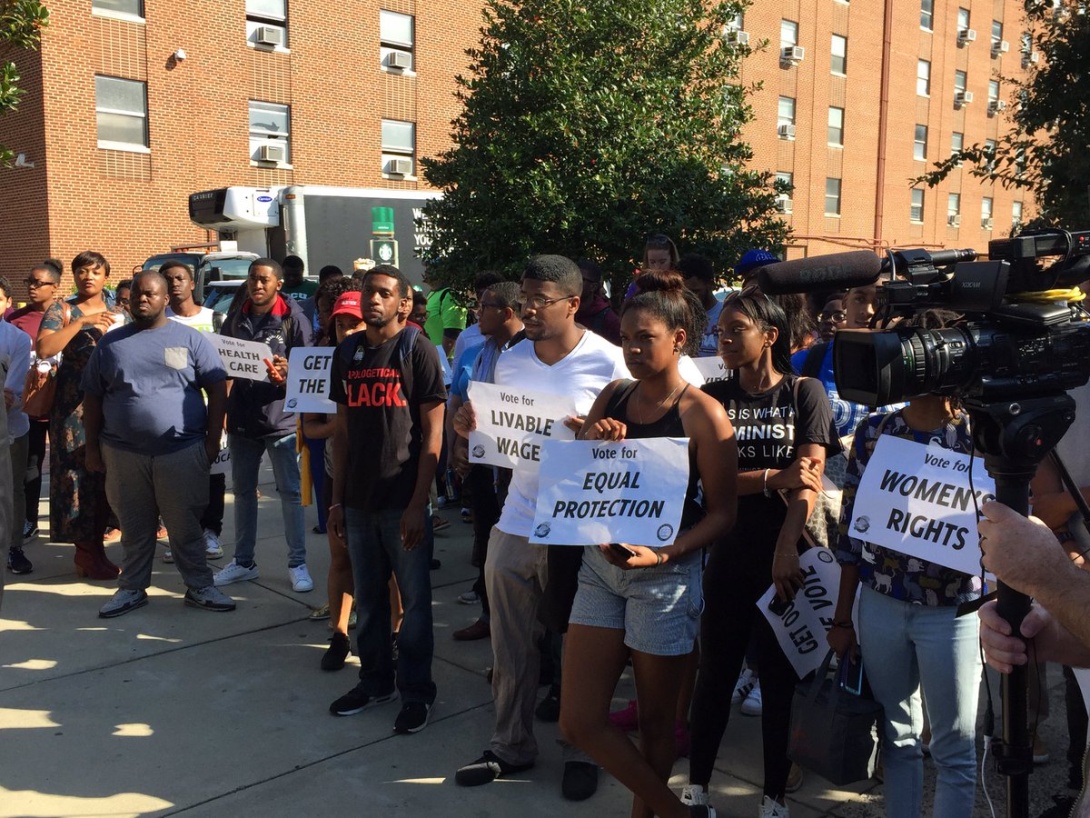 Black millennials ages 18 to 34 played a critical role during the past two presidential elections. Though less excited about the upcoming election, they have the potential to do the same this year. That is why there are several ongoing efforts dedicated to mobilizing the Black youth vote.
Between 2004 and 2008, Black youth voter turnout rose eight percentage points, making African Americans the millennial group most likely to vote, according to a report by the Black Youth Project (BYP). In 2008, 52.3 percent of Black millennials cast their ballots compared to 48.3 percent of their white counterparts, the millennial group with the second-highest voting percentage that year. Though their turnout rate dropped slightly in 2012 to 45.9 percent, Black millennials remained the youth demographic with the highest voter turnout.
While millennials were credited with electing and reelecting the nation's first African American president, it is more accurate to say that it was African American youth, many voting for the first time, who determined the results of the last two presidential elections. That's because 95.8 percent of Black youth who voted in 2012 supported President Obama compared to only 44.7 percent of white youth. In what's been called the "Obama phenomenon," Black youth turned out to vote in record numbers during the past two election cycles because they were inspired by the prospect of electing an African American president.
But as the first presidential election of the post-Obama era nears, there are concerns that the high Black youth turnout of the past two elections will not be sustained, as many Black millennials are not excited about presidential candidates that don't look like them and are not addressing the issues that most concern them.
For example, many pointed out that the Oct. 9 presidential debate was held just miles away from Ferguson, Missouri, where the killing of Michael Brown at the hands of Police Officer Darren Wilson ignited protests from youth across the country, but neither candidate addressed police reform. Others have noted that Black millennials feel disconnected from the presidential candidates because they are not addressing the gender and racial pay gap.
Yet the Black youth vote in swing states can win the election. An MSNBC report pointed out that in North Carolina, a battleground state that President Obama won in 2008 but lost in 2012, it is imperative for candidates to mobilize the Black youth vote in order to win. In Georgia, a new swing state, Black millennial voters make up at least 10 percent of all eligible voters. In another seven Southern states they make up between 5 to 10 percent of the electorate.
Because the Black youth vote is so critical, there are efforts underway to mobilize this demographic and make sure they turn up at the polls. The following are some of the efforts ongoing in Southern states:
#VotingWhileBlack is an effort led by the political action committee of the civil rights advocacy group Color of Change. Arisha Hatch, the PAC's director, said she developed the initiative to create "a powerful political space for Black millennials." It aims to convince Black millennials that their votes count and they can create meaningful change. Color of Change is engaging young Black voters via text message in battleground states including Florida and North Carolina as well as in key places where district attorney races are taking place, such as Houston. It's hoping to engage over 4 million voters this election.
#WeVote is an initiative developed by Symone Sanders, a former aide to U.S. Sen. Bernie Sanders during his Democratic presidential primary run. #WeVote aims to engage 50,000 African American millennials through voter registration and voter mobilization activities including mini concerts, town halls, voter roundtables and happy hours. The effort is targeting 13 states, six of them in the South: Florida, Georgia, Louisiana North Carolina, South Carolina and Virginia.
#WeBuiltThis describes itself as a "partner coalition campaign by and for Black millennials, elevating the impact of Black youth who are building local community power, championing voting rights and combating state violence, now and beyond the election." Taylor Campbell, the creative director of #WeBuiltThis, said in an op-ed that the coalition is motivated by two facts: that Black people built America and that America is killing Black people. He points to the murder of Keith Lamont Scott in Charlotte, North Carolina, and Alton Sterling in Baton Rouge, Louisiana, as examples of state violence that prompted the groups to form the coalition, whose partners include the millennial-led organizations BYP 100, Dream Defenders and Million Hoodies Movement For Justice.
#StayWokeAndVote is a voter mobilization campaign led by the NAACP in partnership with Chance the Rapper. As part of the effort, the NAACP's Youth & College Division has been registering voters and having them pledge to vote during the Chicago-based artist's Magnificent Coloring World Tour. Speaking about the partnership, 23-year-old Chance, whose given name is Chancellor Johnathan Bennett, said in a statement, "This is super important to me because I want my fans to know that their voices matter and their votes count now more than ever." Florida, Georgia and North Carolina are among the Southern battleground states the tour will visit.
#RespectMyVote is a campaign led by the Hip Hop Caucus that seeks to connect young music fans to the civic process. It's also using celebrity spokespeople, such as actress and singer KeKe Palmer from the TV series "Scream Queens," to engage young voters. Through its "Strengthening Democracy" program the group registers, educates, and mobilizes voters. It's held events in different cities including one in Charlotte that focused on the voting rights of ex-felons, and it's selling "Respect My Vote" T-shirts to support its efforts to register ex-felons.
#VoteYourPower is a social media challenge that was created by Black Youth Vote (BYV), the youth and young adult branch of the National Coalition of Black Civic Participation. The effort aims to engage young people to verify their registration, vote in the election, and encourage their peers to vote as well. BYV has partnered with students at over 30 historically black colleges and universities (HBCUs), mostly in the South, to take part in the challenge.
#BlackAndBrownPeopleVote is an initiative cofounded by attorney Ifeoma Ike and grassroots adviser Tristan Wilkerson, who refer to themselves as "civicologists." The  nonpartisan civic engagement effort aims to prioritize the needs of underrepresented voices in the political process, using media, technology and grassroots organizing strategies to engage and educate communities. They recently helped organize "Black & Engaged" workshops in Atlanta and other cities to given individuals and communities civic engagement tools, tactics and strategies. Speakers at the TED Talks-styled conferences have included Jahvaris Fulton, brother of Trayvon Martin, the Florida teen fatally shot by neighborhood watch vigilante George Zimmerman in 2012.
It's Our Time, It's Our Vote is the North Carolina NAACP's statewide get out the vote initiative in partnership with Democracy North Carolina, a voting-rights advocacy group. As part of the initiative, the NC NAACP joined with the Tom Joyner Foundation, Roland Martin, Radio One, the North Carolina HBCU Alumni Leadership Roundtable and over 95 adult and 25 youth and college division units of the NC NAACP to hold March to the Polls on HBCU campuses during the first week of early voting. The marches also celebrated the NC NAACP's victory in NC NAACP v. McCrory, which struck down the state's restrictive voting law. Because of this ruling, many HBCU students who participated in the marches were able to register and vote on the same day.
#YoungBlackAndVoting is a North Carolina based initiative that was founded by Marion Johnson, a policy advocate at the N.C. Justice Center, in partnership with Democracy North Carolina. In developing the project Johnson drew inspiration from the Nina Simone anthem "To Be Young, Gifted, and Black." Through a series of Twitter town halls organized by Johnson, North Carolina HBCU students, activists and others have engaged in conversations around issues that affect Black millennials including police brutality and voter suppression.
While Black youth may never feel the same excitement they felt when they played a pivotal role in electing the nation's first Black president, they can still be a deciding voice in this year's election and in elections to come — as long as they participate.
"Our job is to not be excited about who we vote for," Johnson told Facing South. "Our job is to be engaged in the process."
Tags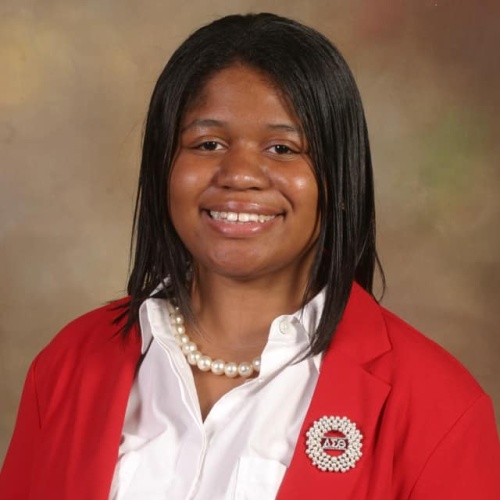 Rebekah is a research associate at the Institute for Southern Studies and writer for Facing South.