Clean energy unites a politically divided electorate in North Carolina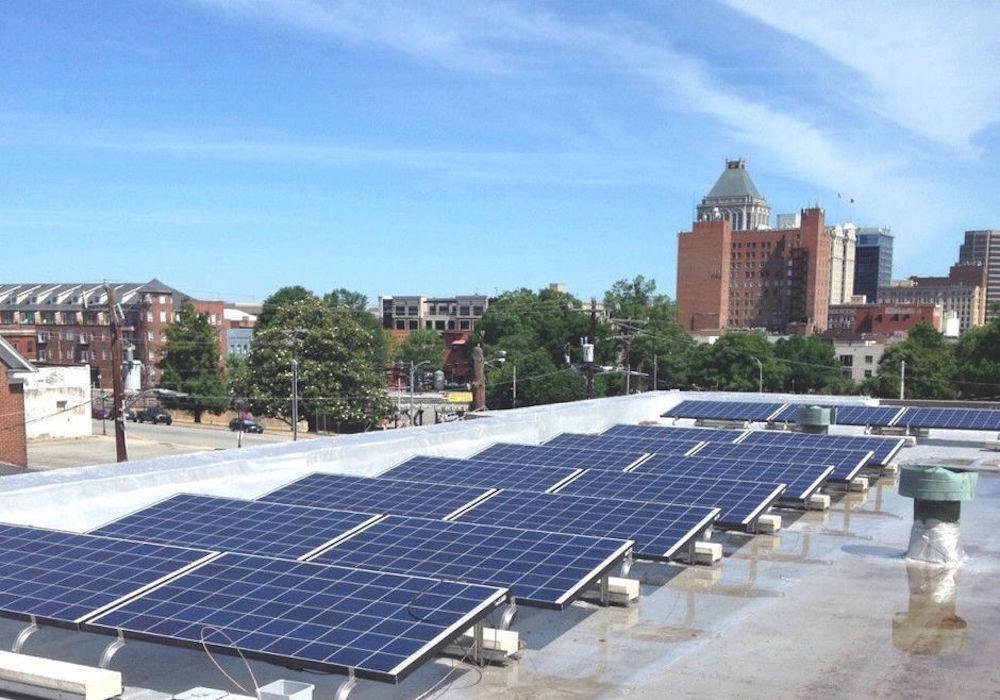 Republicans and Democrats are more divided along political party lines than at any point in the past couple of decades. But the results of a new poll out this week show there's at least one issue that unites the electorate across the partisan spectrum: support for clean energy.
The advocacy group Conservatives for Clean Energy released the results of its third annual poll of active North Carolina voters. Conducted by Strategic Partners Solutions, a Republican campaign consulting firm, the poll has consistently found strong, bipartisan voter support for increasing electricity customers' access to renewable energy and maintaining the state's Renewable Energy Portfolio Standard (REPS) law requiring public utilities to increase their use of clean energy sources to 12.5 percent by 2021.
"While we have plenty of issues that divide our state, renewable energy isn't one of them," said Mark Fleming, president and CEO of Conservatives for Clean Energy.
Among the latest poll's findings:
Over 83 percent of all North Carolina voters would be more likely to vote for a candidate who supports policies encouraging renewable energy options such as wind and solar. That includes 86.7 percent of Democrats, 82.3 percent of unaffiliated voters and 79.1 percent of Republicans. In addition, three-quarters of Trump voters say they're more likely to back clean energy-friendly candidates.


Almost 89 percent of all North Carolina voters would be more likely to vote for a candidate who supports legislation to provide additional ways for businesses or homeowners to finance energy efficiency upgrades. That includes 95.1 percent of Democrats, 86.4 percent of Republicans and 80.1 percent of unaffiliated voters.


While almost three-quarters of North Carolina voters support maintaining the state's current REPS law, 55 percent would like to see the law strengthened to require 25 percent of utility generation come from renewable sources by 2021. That includes 60.5 percent of Democrats, 58.9 percent of unaffiliated voters and 45 percent of Republicans.
The pollsters dove deep into the data, looking at support for clean energy in urban vs. rural areas, among men vs. women, Trump vs. Clinton supporters, those who voted for Democratic vs. Republican state legislators, long-time residents vs. newcomers, and among self-described liberals, moderates and conservatives. They also compared a largely urban and suburban state Senate district in the Triangle region to a more rural district in Western North Carolina. Everywhere they looked, they found strong voter support for state policies promoting renewables.
"Although many Americans might say their country has changed dramatically after the November election, the polling results on clean energy in North Carolina remain the same: people of all political parties strongly support clean energy," said Dee Stewart, president and CEO of The Stewart Group and a principal with Strategic Partners Solutions.
The voters vs. special interests
With such overwhelming voter support for clean energy in North Carolina, why has the state — second in the nation in solar capacity behind California and with the greatest potential for onshore wind on the Eastern Seaboard — been the site of battles over policies like the REPS law and renewable energy tax credits?
Blame the power of special energy interests in the state.
They include groups like Americans for Prosperity, the right-wing advocacy group connected to the billionaire brothers behind the Koch Industries oil, pipeline and chemical conglomerate. AFP, which has long advocated against government policies promoting clean energy, got involved in North Carolina primary races last year, working against the election of moderate Republicans who supported renewable energy policies.
For example, the group made phone calls and distributed door hangers in Wake County's House District 36 that were critical of incumbent Rep. Nelson Dollar's role in extending a critical renewable energy tax credit. Dollar, whose campaign had polled on the issue and knew there was widespread support for clean energy in the district, won the primary and held on to the seat.
This year's Conservatives for Clean Energy poll held some good news for Koch Industries — specifically its Koch Pipelines division — with 55.8 of respondents overall saying they would be more likely to vote for a candidate who prioritizes pipeline development and new pipeline construction. That includes 81.7 percent of Republicans, 50.4 percent of unaffiliated voters and 39.9 percent of Democrats.
However, the poll had some worrisome findings for Duke Energy, arguably the single most powerful force in North Carolina energy politics. It found that voters overwhelmingly reject Duke Energy's plan to have its customers rather than its shareholders foot the bill for its coal ash cleanup, with 80.1 percent of Republicans and unaffiliated voters and 87.5 percent of Democrats in agreement. It also found that voters across the board back legislation that would undo Duke Energy's monopoly by allowing third-party energy sales in the state — something that 81.7 percent of Republicans, 79.4 percent of unaffiliated voters and 76.4 percent of Democrats all support.
The findings come as a group of industry stakeholders and environmental advocates are crafting a bill with the help of legislative staff to make sweeping changes to North Carolina energy policy, including allowing third-party electricity sales and streamlining the permitting process for solar projects. The legislation could be introduced as soon as this month, Coastal Review Online reports.
Meanwhile, a resolution was introduced this week by a group of Democratic state House members that calls on North Carolina and the U.S. to set a goal of achieving 100 percent renewable energy for all energy sectors by the year 2050.
North Carolina was recently identified as one of the highest-priority states for renewable energy policy activities, along with Virginia, Texas, New Jersey and California.
Tags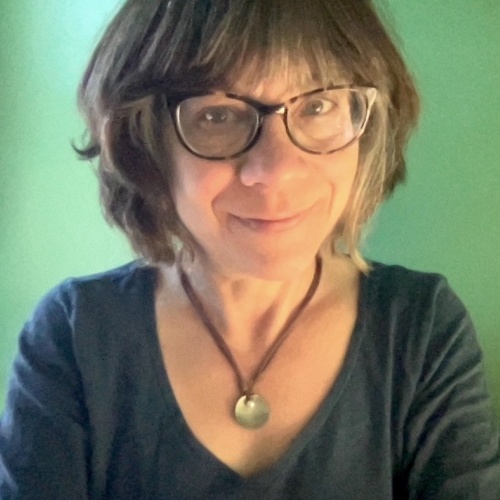 Sue is the editorial director of Facing South and the Institute for Southern Studies.