The key Southern races to watch in 2018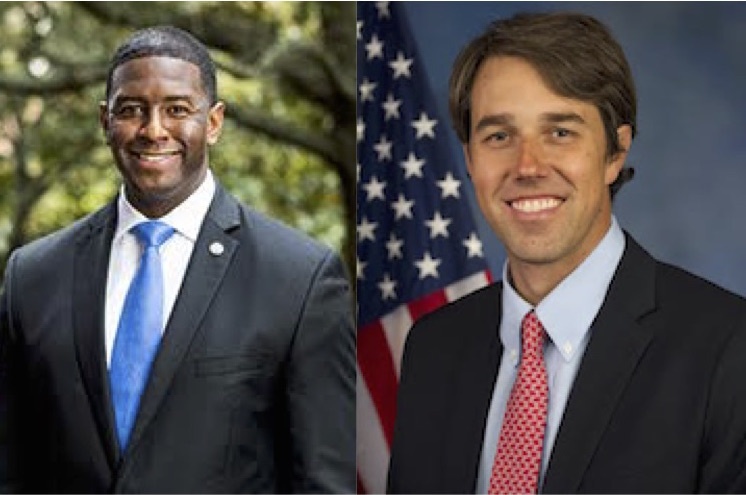 This past year saw a Democratic political backlash nationwide, and perhaps nowhere was it felt more strongly than in the South.
Fueled by anger over Donald Trump, the Republican-controlled Congress's passage of deeply unpopular bills, and several GOP scandals, Democrats swept the top three statewide offices in Virginia, left control of a Republican-gerrymandered Virginia House of Delegates still in question, broke a Republican supermajority in the Georgia state Senate, and elected a Democratic U.S. senator from Alabama for the first time in 25 years.
Looking ahead to 2018, Democrats have good reason to be optimistic about their chances to take back the U.S. House. And with Democrat Doug Jones' Senate victory this week over far-right Republican Roy Moore in deep-red Alabama, even Democrats in the South have reason to be more hopeful — especially about statewide races.
Here are some of the key contests in the region to watch in 2018.
U.S. Senate
The Democrats face a difficult Senate map next year, as they're defending 25 seats while the Republicans have only eight up for re-election, including Roger Wicker's presumably safe Republican seat in Mississippi. Nine of the seats Democrats are defending are in states won by Trump, and three are in the South: Bill Nelson's in Florida, Tim Kaine's in Virginia and Joe Manchin's in West Virginia.
Manchin is facing challenges from the right and the left. In the primary he will face environmentalist Paula Jean Swearengin, who is running on a Bernie Sanders-style social democratic platform that includes support for Medicare for All. The primary winner will likely face either U.S. Rep. Evan Jenkins or state Attorney General Patrick Morrissey. Manchin is blowing all three out of the water in fundraising so far, and a September poll showed him with double-digit leads in hypothetical races against both Jenkins and Morrissey.
In Florida, political observers say Nelson's likely opponent will be Gov. Rick Scott, who's been elected at the statewide level twice and has held high approval ratings since Hurricane Irma battered the state in September. An October poll showed the two were tied.
In Virginia, meanwhile, former vice-presidential candidate Kaine will likely face one of two far-right Republican candidates: Prince William County Board of Supervisors Chairman Corey Stewart, a Confederate flag defender who nearly defeated former Republican National Committee Chair Ed Gillespie in this year's GOP gubernatorial primary, and E.W. Jackson, an African-American attorney and Christian minister who ran unsuccessfully for lieutenant governor in 2013 and who baselessly accused Stewart of having ties to the Muslim Brotherhood because he cast a vote to approve the construction of a mosque. A poll taken in September showed Kaine with a 17-point lead over Stewart.
If there's a powerful-enough blue wave in 2018, Democrats could potentially pull off upsets in two U.S. Senate races in the South. In Tennessee, Republican Trump critic Bob Corker is retiring, and running for the seat is former Gov. Phil Bredesen, the last Democrat to win statewide office in Tennessee, sweeping every county in his 2006 re-election bid. Running on the Republican side are U.S Rep. Marsha Blackburn and former U.S. Rep. Stephen Fincher, who retired last year after serving three terms in the House. A poll released this week showed Bredesen with a fragile lead over both, while former NFL quarterback Peyton Manning — a Republican who said in September that he had "zero interest in being a politician" — led Bredesen by 5 points in a hypothetical matchup.
And in Texas, Republican Sen. Ted Cruz's likely opponent in the general election will be U.S. Rep. Beto O'Rourke of El Paso, who's giving up his seat in Congress in order to run. The Democrat has indicated his support for Medicare for All and has said he will not take contributions from political action committees. O'Rourke outraised Cruz in the second quarter and nearly matched him in the third.
A poll conducted earlier this year showed O'Rourke and Cruz tied, with a plurality of voters still undecided. At the same time, Cruz is unpopular, with a recent University of Texas/Texas Tribune survey putting his approval rating at just 38 percent.
U.S. House
The biggest national opportunity that Democrats have next year is in taking back the House of Representatives. Republicans currently have a 239-193 seat majority in the House; Democrats need to win a net of 24 seats for a majority. Of the 147 House members from the South, 107 are Republicans.
In a November memo, the Democratic Congressional Campaign Committee, the electoral arm of the House Democrats, listed 91 "targeted" Republican seats that they're actively working to flip. Of those seats, 26 are in the South, including six in Florida and four each in Texas, North Carolina, and Virginia.
At the top of the list are the 23 districts that voted for former Secretary of State Hillary Clinton in last year's presidential race but are currently represented by a Republican, six of which are in  the South. They include the South Florida district of U.S. Rep. Ileana Ros-Lehtinen, who announced her retirement in May; it went for Clinton by nearly 20 points. Also on that list is the South Florida district represented by Republican Carlos Curbelo, three districts in Texas, and one in Virginia currently represented by Barbara Comstock.
There's intense interest in running among grassroots Democrats. For example, at least nine Democrats have filed to run against Comstock, all of whom except for one — state Sen. Jennifer Wexton — have never held elected office before. The Democrats have also wasted no time in raising funds: As the Campaign Finance Institute noted, 145 Democratic congressional challengers had each raised at least $100,000 as of Sept. 30.
While Democrats taking back the House looks more possible than it did at the beginning of 2017, the party still faces big obstacles in the heavily-gerrymandered South. For example, an analysis of the Alabama Senate race by Decision Desk found that Jones, the Democrat, won just one of the state's seven congressional districts.
Governors
Since formerly Democratic West Virginia Gov. Jim Justice switched parties this past summer, Republicans control 10 out of the 13 governor's offices in the South. Louisiana, North Carolina, and Virginia are the only states in the region with Democratic governors.
There will be seven gubernatorial races in the region in 2018, but Democrats will face an uphill battle in taking any of those offices. Alabama, Arkansas, South Carolina, and Texas all have Republican incumbents up for re-election, and an October poll found all of them held a 50 percent or higher approval rating.
In Tennessee, incumbent Republican Gov. Bill Haslam will not run again because of term limits. Republicans running to replace him include U.S. Rep. Diane Black, state House Speaker Beth Harwell, and Knoxville businessman Randy Boyd. The two Democratic frontrunners are House Minority Leader Craig Fitzhugh and former Nashville mayor Karl Dean, who's already raised $1.2 million. The Cook Political Report says the office is likely to remain in Republican hands.
Georgia also has an open race to replace term-limited Republican Gov. Nathan Deal. On the GOP side, the clear frontrunner is Lt. Gov. Casey Cagle, who had raised $2.7 million by the middle of the year; Secretary of State Brian Kemp is challenging him with an outsider campaign that's been described as "Trumpian." On the Democratic side, two state representatives are running — House Minority Leader Stacey Abrams and Rep. Stacey Evans. That race is already heated, with protests of Evans' anti-public education votes taking place at this year's progressive Netroots Nation Conference held in Atlanta. The Cook Political Report considers this a safe Republican seat for now.
The best chance Democrats have to win a gubernatorial seat in the South is in Florida, where Republican Gov. Rick Scott is term-limited and considering a challenge for Florida's U.S. Senate seat currently held by Democrat Bill Nelson.
The Democratic primary has no clear frontrunner but no shortage of candidates, with a field that already includes former U.S. Rep. Gwen Graham, former Miami Beach Mayor Philip Levine, businessman Chris King, and Tallahassee Mayor Andrew Gillum, an African-American who's running from the left by backing Medicare for All and action on climate change. Personal injury lawyer, medical marijuana advocate, and living-wage proponent John Morgan is considering running as well. Levine is blowing the rest of the field away in fundraising, with the Tampa Bay Times reporting this week that he has $5.4 million on hand.
On the Republican side, early polling suggests that former congressman and current state Agriculture Commissioner Adam Putnam is going to be the nominee. However, conservatives are said to be pushing U.S. Rep. Ron DeSantis, a member of the far-right House Freedom Caucus, to run. DeSantis ran last year to represent Florida in the U.S. Senate but withdrew after Sen. Marcio Rubio changed his plans to withdraw from the race; DeSantis ran for re-election to the House instead.
While no polling of hypothetical general election contests has been conducted yet in Florida's governor's race, the Cook Political Report considers it one of eight true gubernatorial toss-ups nationwide.
Tags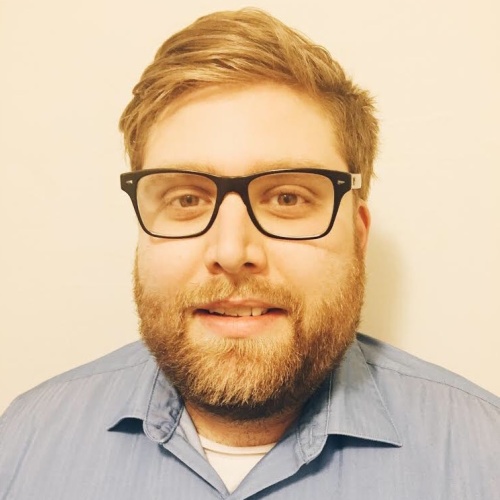 Paul Blest is a contributing writer for Facing South. He is also a contributing writer for the Outline and has written for The Nation and Current Affairs. He lives in Raleigh, North Carolina.