How the Klan Act of 1871 is fighting voter intimidation today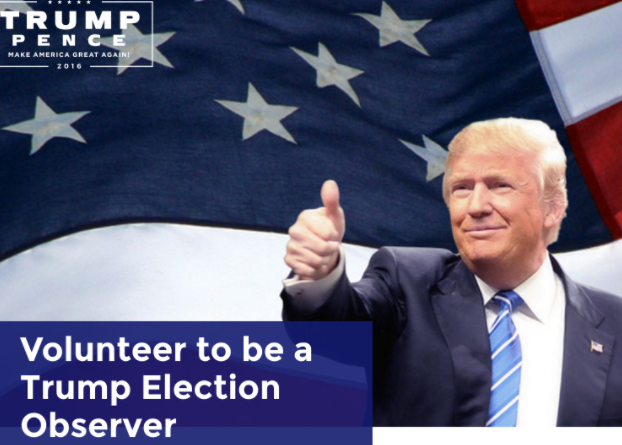 Four Virginia voters filed a lawsuit last week charging a discredited "voter fraud" activist with violating two key federal civil rights laws that prohibit voter intimidation.
One is the landmark Voting Rights Act of 1965. The other is the less well-known Ku Klux Klan Act of 1871, part of a series of laws passed during the post-Civil War Reconstruction to protect the rights of newly emancipated black citizens. Requested by President Ulysses Grant to help him crack down on the white-supremacist terrorist group, the law says that "if two or more persons conspire" to prevent someone from voting "by force, intimidation, or threat," then the victim of voter intimidation can sue the conspirators. Civil rights advocates have recently turned to the KKK Act as bogus claims of voter fraud and public displays of white supremacy have become more prominent.
The defendants in the Virginia case — the Public Interest Legal Foundation (PILF) and its president, J. Christian Adams — published two reports before the 2016 and 2017 elections claiming that thousands of non-citizens had voted in Virginia and listing their names and contact information. In the reports and in interviews with the conservative Breitbart News, Adams accused those named of committing felony voter fraud. Adams worked in the U.S. Department of Justice from 2005 to 2010, when he quit in protest over its decision to drop voter intimidation charges against the New Black Panther Party in Philadelphia.
In the lawsuit, the voters point out that Adams persisted in his accusations — even after media reports and state elections officials pointed out that his methodology was flawed and had led to erroneous accusations. Adams based his reports on lists of voters whom election officials had removed from the rolls, though he was repeatedly warned that voters could be removed for a variety of reasons, including paperwork errors.
Virginia voter Luciana Freeman, for example, was removed because of an error on a form from the Department of Motor Vehicles. Freeman is African-American and a U.S. citizen born in North Carolina. Another plaintiff, Eliud Bonilla, is a U.S.-born citizen of Puerto Rican descent. The plaintiffs told the court that Bonilla, who considered running for public office, fears that Adams' accusations would "subject him to 'birther' conspiracies like the ones that plagued President Barack Obama." Though some of the names in the report were removed after errors were pointed out, Bonilla and Freeman remain on the list of alleged non-citizen voters.
The plaintiffs said that Adams' voter fraud reports are "the kind of insidious modern technique of voter intimidation that civil rights laws are intended to eradicate."
Despite the serious problems with Adams' work, President Donald Trump appointed him to his controversial Advisory Commission on Election Integrity, which disbanded after facing at least eight lawsuits accusing it of ignoring federal laws. Adams submitted his voter fraud reports to the commission.

The Virginia lawsuit was also filed by the League of United Latin American Citizens, the largest and oldest Hispanic membership organization in the U.S. The plaintiffs are represented by the North Carolina-based Southern Coalition for Social Justice (SCSJ) and Protect Democracy, a national nonprofit that works to prevent authoritarianism.
The plaintiffs are also suing Adams and PILF for defamation. In Virginia and most other states, falsely accusing someone of committing a crime — or "felonies on top of felonies," in this case — is considered a textbook case of defamation. A group of North Carolina voters, also represented by SCSJ, are suing lawyers who worked for the campaign of former N.C. Gov. Pat McCrory for the same reason. During the 2016 election recount that McCrory ultimately lost, Republicans across the state filed charges of voter fraud against 53 people with their local election boards. All of the charges were dismissed.
The KKK Act and the 2016 election
The Virginia lawsuit is one of several filed under the KKK Act in recent years. For example, the organizers of the deadly 2017 "Unite the Right" rally in Charlottesville face a lawsuit under a different provision of the KKK Act that allows lawsuits against those who "conspire or go in disguise on the highway or on the premises of another" to discriminate against "any person or class of persons," or to prevent the state or local government from "securing to all persons … the equal protection of the laws."
The KKK Act's voter intimidation provision was also cited — though unsuccessfully — by Democrats who sued the Republican National Committee (RNC), the Trump campaign, and their allies days before the 2016 election. In that lawsuit, Democrats asked several federal courts, including one in North Carolina, to block a voter suppression effort that they claim was planned by Trump surrogate Roger Stone and others. The lawsuit noted Trump's statements on the campaign trail about voter fraud and claims of a "rigged" election.
"Trump has made an escalating series of statements, often racially tinged, suggesting that his supporters should go to particular precincts on Election Day and intimidate voters," the Democrats noted.
Other prominent Republicans fanned the flames of Trump's incendiary voter fraud rhetoric. On Oct. 16, 2016, former GOP House Speaker Newt Gingrich of Georgia suggested that there was a potential for voter fraud in several cities in the North and Midwest. Trump repeated the same warning, nearly verbatim, two days later. Echoing Trump's call for his supporters to "watch" the polls, the North Carolina Republican Party urged supporters to act as "eyes and ears on the ground."
Stone went even further and established a super PAC to fund so-called "ballot security" efforts in that election. The lawsuit argued that Stone's plan was exactly the kind of conspiracy that the KKK Act was meant to address, noting his long "history of engaging in voter intimidation, racist and misogynist hate speech, and incitement." Stone's group had planned to arrange for volunteers to approach voters at the polls and ask them about election fraud — conduct that violates election law.
The Democrats also claimed that the conduct violated a 1982 consent decree that settled a lawsuit against the RNC over voter intimidation. The consent decree came after RNC and its allies were sued under the KKK Act and other federal laws after they sent out armed "ballot security officers" with badges to patrol polling places in black and Latino neighborhoods during a New Jersey election. The defendants agreed to refrain from voter intimidation in the future. A judge ended the consent decree in January of this year.
In the end, Stone clarified the limits imposed by election laws to his volunteers after the Democrats' suit was filed, and the U.S. Supreme Court ultimately rejected their request for an injunction to block his plans. But with GOP operatives whipping up fears about alleged voter fraud, intimidation complaints surged in 2016, with elections watchdogs receiving thousands of calls about voter intimidation and suppression on Election Day.
In North Carolina, for instance, NC Policy Watch discussed reports of "people in Durham County videotaping vans of black voters from church groups as they arrived at the polls," as well as "a man in Pamlico County driving a surplus military vehicle with anti-Clinton signs to various polling places and shouting 'lock her up.'" At one early voting location in Florida, Trump supporters drove around the block bearing large Confederate flags and pro-Trump banners. At another, a crowd allegedly confronted people as they arrived to vote, causing at least one person to leave without casting a ballot.
Tags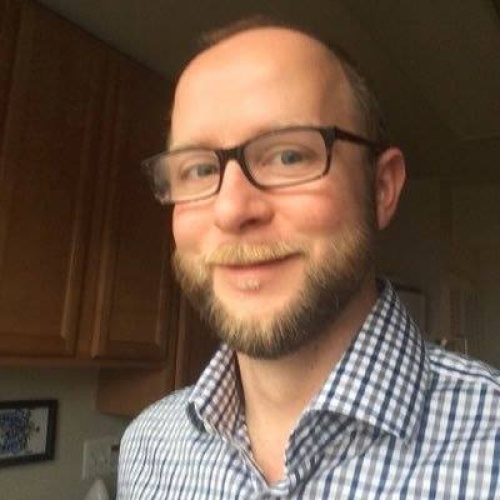 Billy is a contributing writer with Facing South who specializes in judicial selection, voting rights, and the courts in North Carolina.