Louisiana pipeline protection bill part of wider protest crackdown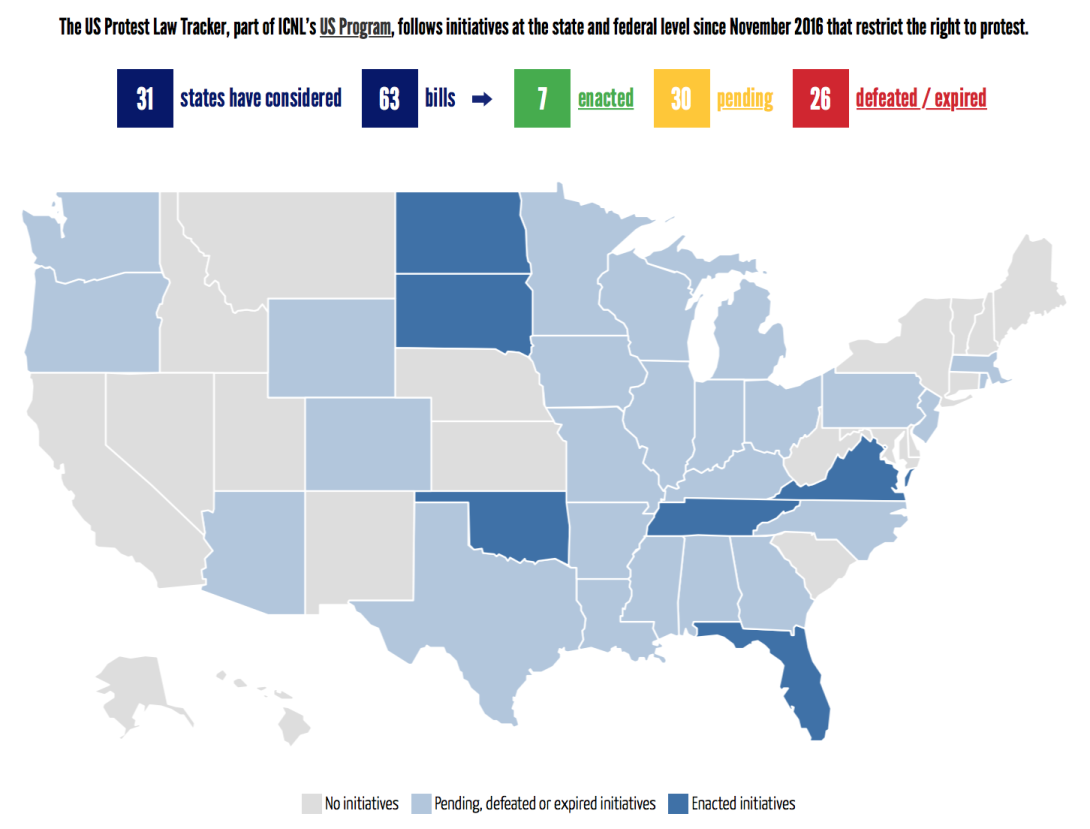 This week the Louisiana legislature advanced a bill that stiffens penalties for damaging gas and oil pipelines and creates new crimes related to conspiracy to trespass on pipeline property. The measure resembles model legislation promoted by the American Legislative Exchange Council (ALEC), a Virginia-based nonprofit that brings together state lawmakers and business interests to promote conservative policies.
The ALEC model bill began circulating following the 2016 protests against the Dakota Access pipeline, which passes near American Indian lands while carrying shale oil from North Dakota to Illinois. That pipeline is part of a larger network owned by Dallas-based Energy Transfer Partners which includes the Bayou Bridge project now being built across southern Louisiana from Lake Charles to St. James, ending about 50 miles upstream of New Orleans along the Mississippi River.
There are ongoing protests against Bayou Bridge, with opponents citing concerns about wetlands erosion, disruption of the crawfishing industry, seizure of private land through eminent domain, and the threat of spills into Bayou LaFourche, which supplies drinking water to over 300,000 Louisianans including the United Houma Nation. Last year pipeline opponents set up the L'Eau Est la Vie (Water Is Life) protest camp, and they have taken part in numerous protest actions. Just last month they blocked one of the pipeline's suppliers' facilities in an attempt to disrupt construction while legal challenges continue to make their way through the courts.
The groups opposing the Bayou Bridge pipeline — among them the Atchafalaya Basinkeeper, Bold Louisiana, and the Louisiana Bucket Brigade — have not engaged in property damage. But in March, workers found equipment being used to build the pipeline vandalized, with hydraulic hoses and electrical lines cut and windows broken and messages spray painted on heavy equipment. The company blamed environmentalists based on the messages, though it declined to say what they were.
Just days later, state Rep. Major Thibaut, a Democrat from Pointe Coupee Parish, introduced the bill. Like ALEC's model legislation, it classifies pipelines as critical infrastructure, putting them in the same category as power plants and water treatment facilities, and establishes penalties for damaging such sites of up to 15 years in prison with a $10,000 fine — or up to 20 years and a $25,000 fine if the damage threatens human life or disrupts site operations. Thibaut argues the measure is needed to help protect communities living near pipelines.
But Louisiana's bill goes even further than ALEC's model by creating the new crime of "conspiracy to engage in unauthorized entry" of a critical infrastructure facility. It establishes penalties of up to a year in prison for conspiracy to commit trespass on pipeline property and up to 12 years and a $250,000 fine if that conspiracy threatened human life. Attorney Pamela Spees of the Center for Constitutional Rights, which is representing Bayou Bridge opponents, has called the measure "ALEC-plus."
The legislation overwhelmingly passed the Louisiana House last month and the Senate this week. It now goes back to the House for final approval, with a concurrence vote set for May 15, before heading to Gov. John Bel Edwards (D) for his signature. The oil and gas industry, a major power in Louisiana politics, has been among the top contributors to Thibaut's campaign.
Meanwhile, the Bayou Bridge pipeline is facing a major setback, with a state judge ruling late last month that the construction permit issued by the Louisiana Department of Natural Resources violated state law designed to protect the public and environment. But rather than halt construction, the pipeline company appears to have accelerated it, with Louisiana environmental advocates taking to Facebook this week to broadcast the flouting of the court ruling and to urge officials to take action.
Criminalizing political protest?
The Louisiana pipeline protection bill is part of a wider effort by states across the South and nation to crack down on protests during a time of widespread activism on issues ranging from energy projects to the killing of unarmed black people by police.
Besides Louisiana, seven other states have considered legislation to amp up penalties against protesters who target infrastructure like pipelines. Such measures have failed in Colorado, Georgia, and Wyoming and are pending in Minnesota, Ohio, and Pennsylvania. One passed in Oklahoma, spurring the American Civil Liberties Union to raise concerns about the criminalizing of political protest.
And those are not the only bills taking aim at protesters: Since November 2016, 31 states have considered 63 bills to limit protests, according to the International Center for Not-for-Profit Law's U.S. Protest Law Tracker. Of those, seven besides Louisiana's have been enacted while 26 have been defeated or expired.
Three states in the South besides Louisiana have enacted laws related to protests:
In Florida, Gov. Rick Scott (R) issued an executive order last October declaring a state of emergency before a speech at the University of Florida in Gainesville by white-supremacist leader Richard Spencer. Among other things, the order activated the Florida National Guard and  allowed for the closure of affected government buildings and facilities.


In Tennessee, the legislature passed a bill that Gov. Bill Haslam (R) signed into law last April that creates new penalties for protesters who block traffic. While unlawful obstruction of a street or highway was already a Class C misdemeanor subject to up to 30 days in jail, the law added a $200 fine to the penalty.


And in Virginia, former Gov. Terry McAuliffe (D) last year issued two executive orders related to protests — one temporarily banning protests near the Confederate General Lee monument in Richmond and another declaring a state of emergency ahead of the August white-supremacist gathering in Charlottesville, in which counter protester Heather Heyer was killed and others were injured after being hit by a car driven by a white supremacist.
Protest-related legislation is still pending in seven other Southern states. They include an Alabama bill that would make it a felony to do something illegal to prevent "or attempt to prevent" a public speaking event, as well as measures in Kentucky and North Carolina that would eliminate liability for a driver who hits a protester who's blocking traffic.
And at the federal level, President Trump issued an executive order last year reinstating a program that sends surplus military equipment to police departments nationwide. President Obama had scaled back the 1990s-era program in 2015 following public outcry over the heavily armed police response to protests against the killing of black people in Ferguson, Missouri, and elsewhere. Commenting on Trump's order, Attorney General Jeff Session described the equipment as "lifesaving gear."
 
Tags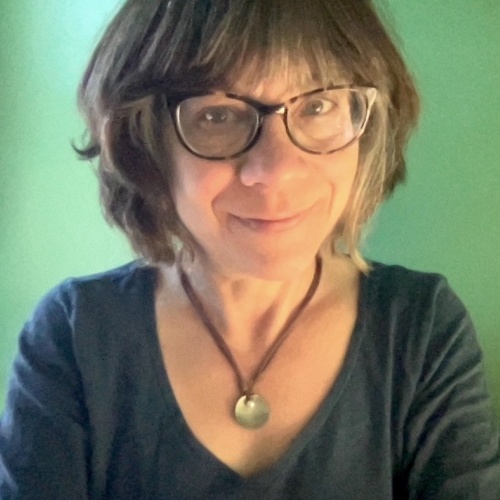 Sue is the editorial director of Facing South and the Institute for Southern Studies.