Virginia anti-corruption movement faces down corporate backlash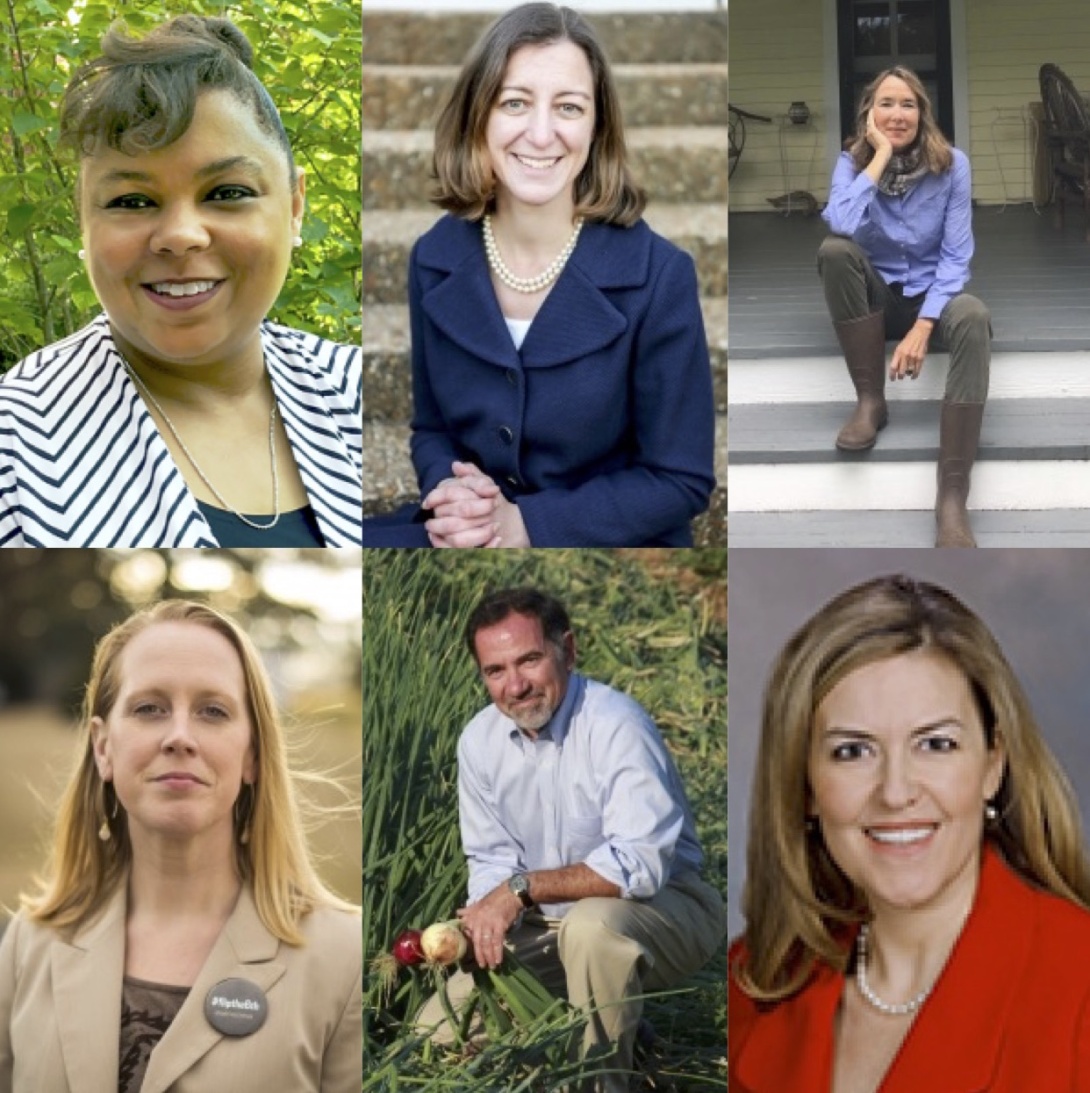 The appearance of corruption that's rife throughout the U.S. political system — because corporations are allowed to contribute to the campaigns of politicians that regulate them — is particularly striking in Virginia, one of only six states that don't limit political contibutions from corporations. (The others are Alabama, Missouri, Nebraska, Oregon, and Utah.)
It's especially dramatic when it comes to electric utilities. Like most states in the South, Virginia's electric utility market is regulated for the most part, with investor-owned power companies given license by the state to operate as monopolies while being guaranteed a certain rate of return — 10 percent in Virginia. Those profit-driven monopolies are thus able to take money from captive customers while spending to curry favor with the same politicians charged with oversight.
It's a rigged system that, not surprisingly, has repeatedly put electricity consumers at an economic disadvantage while benefitting investor-owned companies and their political overseers. But that system is facing a challenge from state anti-corruption activists.
Last year the pro-reform PAC Activate Virginia invited state candidates to sign a pledge promising to refuse campaign contributions from the state's two large regulated electric monopolies, Dominion Energy and Appalachian Power Co. The companies are among the most generous political contributors in Virginia, giving millions of dollars over the years to state politicians and party organizations. Activate Virginia was established in late 2016 by three Bernie Sanders delegates concerned about political corruption related to the state's campaign finance system, and its effort was part of a broader trend of promoting more ethical politics in the state.
The pledge states: "If we're to be credible as candidates willing to fight to protect our environment, willing to stand up to corporate interests when they conflict with the interests of everyday Virginians, we must remove the appearance of influence through campaign donations."
In all, 74 House of Delegates candidates and two lieutenant governor candidates signed the pledge. Of those 76 candidates, 52 won their primaries, and 13 won the general election. While most were Democrats, a few Greens and independents also signed on. The effort has continued into the current mid-term cycle, focusing on congressional candidates and looking ahead to the next round of Virginia legislative elections in 2019.
The pledge campaign has been successful enough that it's been met with backlash from corporate interests. Hunton Andrews Kurth — one of Virginia's biggest law and lobbying firms — recently announced that it would no longer donate to the campaigns of candidates unless they also accept money from Appalachian Power, one of the firm's clients.
"Our state government relations practice group feels a high sense of loyalty to all of our clients," Whitt Clement, a Democrat and former Virginia House delegate who now heads the firm's state governmental relations practice group, told the Richmond Times-Dispatch. "The unusual step of [lawmakers] automatically refusing to accept contributions from a client has caused us to hold back our contributions to those same legislators."
'A step in the right direction'
Hunton is a major player in Virginia state politics. In 2017, a key election year for Virginia, the firm contributed over $225,000 to state-level politics there, according to FollowTheMoney.org. The top recipient of those donations was the Commonwealth Victory Fund of Virginia, the primary fundraising arm of the General Assembly's Democratic Caucus, followed by the campaigns of Gov. Ralph Northam, a Democrat, and his 2017 Republican opponent, Ed Gillespie.
American Electric Power, the Ohio-based parent company of Appalachian Power, contributed slightly more to Virginia state politicians in 2017 than Hunton, at just over $232,000. Its top recipients were the Northam and Gillespie campaigns, which each received $15,000 from the company.
In Virginia, though, few donors match Dominion's generosity. The Richmond-based company was the top corporate contributor to the state's politics in 2017, giving over $746,000. Its top recipient was the Northam campaign (over $72,000), with the Gillespie campaign second ($55,000). It donated at least $30,000 to three others as well: Attorney General Mark Herring ($37,000), the state House Republican Campaign Committee ($32,000), and state Sen. Dick Saslaw ($30,000), who represents a district in Northern Virginia and has served as the chamber's Democratic leader since 1996.
Dominion has been exceptionally generous to Saslaw over the years, contributing over $310,000 to his campaigns. The only players in Virginia politics that have gotten more from Dominion are the Virginia Democratic Party ($469,726), the Commonwealth Victory Fund ($415,820), and Virginia Republican Party ($390,200).
And Saslaw has repeatedly gone to bat for Dominion. When the state Democratic Party criticized a GOP lawmaker a few years back for being too cozy with Dominion, Saslow apologized to a company official in an email and blamed his party for not doing its "homework" on "how generous Dominion has been" to him and others, the Associated Press reported. Earlier this year, with state lawmakers reconsidering a 2015 rate freeze Dominion sought from the legislature that led to the company collecting about $300 million annually in excess profits, Saslaw sponsored a bill to address the overcharges. Criticized as unfair to ratepayers by consumer advocates including Attorney General Herring, it was eventually incorporated into another measure that was signed into law by Northam.
But as the legislation moved through the state House, something unprecedented happened: Pro-reform lawmakers proposed an amendment to strike a particularly consumer-unfriendly provision from the bill, and it passed with the overwhelming support of lawmakers from both parties. Political observers saw it as a watershed moment, with Dominion no longer getting the deference it once commanded. Indeed, the company — which is also under fire for its role as the lead builder of the controversial Atlantic Coast Pipeline that would carry fracked gas from West Virginia to North Carolina — increased its lobbying spending in the state by tenfold between May 2017 and April 2018, which a spokesperson defended as necessary "to break through the fake news and propaganda perpetuated by anti-energy groups."
Despite Hunton's threats to withhold contributions, Activate Virginia is not backing down. In fact, the group's executive director, Josh Stanfield, said he sees the firm's move as a positive one for the state. "If there's one less lobbying firm giving one less dollar to one less legislator, that's a step in the right direction," he told the Richmond Times-Dispatch. "From my point of view, it's almost like a concession."
The pledge effort has continued into the current mid-term congressional election cycle, with 23 candidates for the Democratic nomination in Virginia's 11 U.S. House races signing it. Six of those won their primaries: Vangie Williams in the 1st District, Elaine Luria in the 2nd, Leslie Cockburn in the 5th, Jennifer Lewis in the 6th, Anthony Flaccavento in the 9th, and Jennifer Wexton in the 10th. Another four Democratic candidates for Virginia state Senate in 2019 have already signed the pledge.
Pledge spreads to West Virginia
Meanwhile, the no-utility-money pledge idea has spread beyond Virginia. 
Seven 2018 candidates for the House of Delegates in West Virginia — another state with a regulated energy market — have promised not to take campaign contributions from utility monopolies. Since 2014, the state's two big electric utilities, FirstEnergy and American Electric Power,  together have contributed over $320,000 to West Virginia state politics, according to FollowTheMoney.org.
Leading the pledge campaign in West Virginia is the nonprofit Solar United Neighbors, formerly the Community Power Network. Active in eight states and the District of Columbia, it represents the interests of solar power system owners and clean energy supporters.
West Virginia pledge signer Margaret Staggers was the top vote-getter in the Democratic primary in state House District 32 and will face at least five other candidates in November, none of whom have signed the pledge to date. The other West Virginia signers moving on to the general election in November, neither of whom faced primary opposition, are Lissa Lucas, the Democratic candidate in House District 7, and Barbara Daniels, running in House District 44 as a member of the Mountain Party, West Virginia's U.S. Green Party affiliate.
Lucas, who's also turning away super PAC money, became a social media sensation earlier this year when legislative security guards dragged her away from the podium while she was testifying before the state House Judiciary Committee against a bill to allow companies to drill for oil and gas on land without the owners' consent. Her offense? Listing contributions to committee members' campaigns from the oil, gas, and utility industries, which the chair said constituted improper "personal" remarks.
Lucas, a professional writer who lives on a farm and says she "might possibly be the world's only professional chicken advice columnist," is up against incumbent Republican Del. Jason Harshbarger, who works for Dominion as a gas storage specialist. He's the main donor to his own campaign and has also received contributions from his employer as well as FirstEnergy.
"I was hoping to make them realize how it looks," Lucas said after she was ejected from the hearing. "It's not just the issue of impropriety. It's the issue of the appearance of impropriety that's breaking our government."
Tags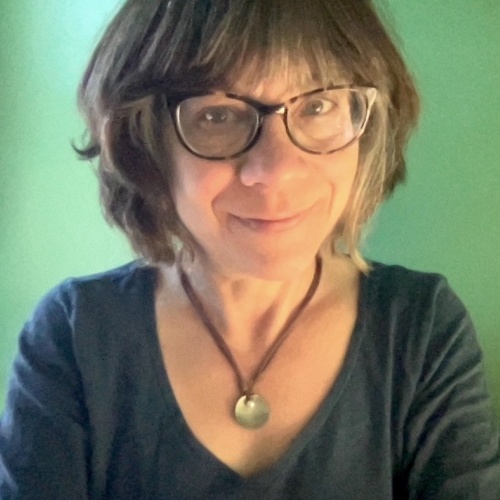 Sue is the editorial director of Facing South and the Institute for Southern Studies.