In North Carolina, co-ops are building a more democratic economy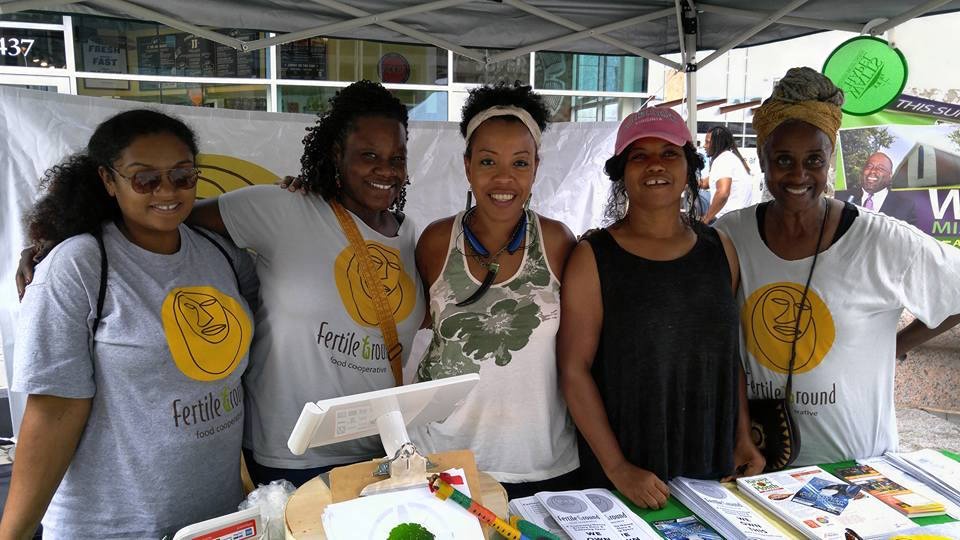 Nestled at the foot of the Appalachian Mountains in western North Carolina, Morganton may seem like an unlikely place to find a large Mayan community. But since the 1980s, the Burke County city of almost 17,000 people, over 75 percent of them white and 12 percent black, is home to a growing Latino community, including Mayan immigrants from Guatemala.
Like other immigrants before them, the Maya came to Morganton in search of economic opportunity. Many found work at the local Case Farms chicken processing plant but grew dissatisfied over low wages, poor working conditions, and unsuccessful labor organizing efforts.
Searching for a better way to make a living, some have found it in cooperative economics. In 2008, Morganton native Molly Hemstreet organized Opportunity Threads to fill the need for ethical labor opportunities for the local community and to produce textiles for companies across North Carolina. Today, 20 of the co-op's 26 employees are Mayans. 
Every employee at Opportunity Threads is hired with the expectation of becoming a worker-owner who gets to vote to determine how profits are divided, how new members are recruited, and how the cooperative invests in the local community.
That democratic approach to work drives plant manager Walter Vicente, who came to North Carolina from Guatemala in 1999 at age 14, to recruit others into the cooperative system. He hopes to eventually see the number of Opportunity Thread's employees grow to upwards of 60.
"It's what I love to do — explaining to people that there are other ways to work, to be your own boss," Vicente told Facing South.
'On the right side'
Opportunity Threads is one of dozens of cooperative organizations in North Carolina and elsewhere across country seeking to fill the gaps created by increasing economic inequality.
Cooperatives have a rich history in the South and played an important role during the black freedom struggle in the 1950s and '60s. For example, the civil rights activist Fannie Lou Hamer formed the Freedom Farm Cooperative in Sunflower County, Mississippi, in 1969 in an effort to empower poor black sharecroppers who had long been at the mercy of white landowners. The cooperative planted cash crops like cotton to pay administrative expenses as well as vegetables that were distributed to its members.
Last year the Federation of Southern Cooperatives/Land Assistance Fund — an influential fund that has long supported agricultural co-ops across the South — celebrated its 50th anniversary. During a dinner to mark the occasion, Charles Prejean, the group's original executive director, noted that the federation "survived because we are on the right side. We want families to succeed and have opportunity."
Cooperatives are not limited to factories and farms: There are also cooperative grocery stores, credit unions, and more. The central principle they all have in common is a commitment to economic democracy — to worker-owned, -managed, and -governed workplaces. As a result, cooperatives have historically broken down barriers for the economically disadvantaged, often in communities of color.  
African Americans have long taken part in cooperative economic activity as a way of surviving white oppression. "We were using pooling mechanisms from the very beginning," political economist Jessica Gordon-Nembhard of the City University of New York and co-founder of the U.S. Federation of Worker Cooperatives told Grassroots Economic Organizing in a 2014 interview. Those efforts eventually became formalized through churches, fraternal organizations, mutual aid societies, unions, and cooperatives.

"Most people want to work. Most people do work," said Gordon-Nembhard. "With a co-op, people control what's happening to it, and what decisions get made economically; and then benefit proportionally. So we see how co-ops are a viable strategy exactly because of how they help groups of like-minded people in similar situations to collectively help themselves and each other."
'Radically inclusive'
Not every cooperative has a focus on empowering poor communities, but those that do have a resource in the Greensboro, North Carolina-based Fund for Democratic Communities (F4DC). Founded by activists Marnie Thompson and Ed Whitfield in 2007, F4DC provides financial and technical assistance for grassroots and community-based economic development projects, including cooperatives.
For example, F4DC was an early supporter of the Renaissance Food Cooperative, which was organized in Greensboro in 2016 and now provides jobs and affordable grocery options in one of the most food insecure areas in the United States.
The Fund has also been supporting a new venture being organized in the historically African-American community of Southeast Raleigh. The Fertile Ground Food Cooperative seeks to address the lack of access to nutritious and affordable food in their community, parts of which have been deemed "food deserts."
The idea for Fertile Ground was conceived after the closing of two Kroger grocery stores in Southeast Raleigh. To fill the gap, Fertile Ground was designed as a multi-stakeholder cooperative business, where workers, consumers, and farmers will all share the profits. Since organizing began in 2012, the nascent cooperative has signed up over 300 members.
"It's not just a question of a grocery store," said Fertile Ground organizer Ajamu Dillahunt, a longtime community leader and activist, and a former board chair of the Institute for Southern Studies, publisher of Facing South. "We're not doing it in the framework of entrepreneurs looking for business. The model is about democracy."
While Fertile Ground has been met with enthusiasm by Southeast Raleigh residents, organizers have encountered difficulties that have delayed the co-op's public opening. In 2014, for example, leading conservative donor and Koch brothers ally Art Pope purchased one of the shuttered Krogers that Fertile Ground had been eyeing for its operations and opened a discount grocery store. Still looking for a permanent space, Fertile Ground has been hosting a farmers' market in spring and summer. They hope to have the co-op up and running by 2020.
Cooperatives like Fertile Ground and Opportunity Threads aim to serve as models for future cooperative ventures across the South and country. Communities in North Carolina and across the South have benefitted from cooperatives and their long history of economic cooperation. Bolstered by local organizations such as F4DC, cooperative leaders are working to lay the framework for future cooperative economic development in communities in need of alternatives.
"The overwhelming majority of people are not served well by the systems that we have," said F4DC co-founder Ed Whitfield. "We want to be radically inclusive and make sure people that do not typically have access to financing through traditional means would have that access."
Tags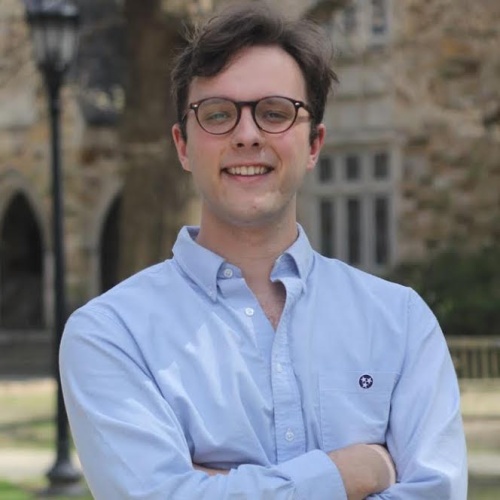 Junior Walters is an intern with the Institute for Southern Studies. He studies history at Rhodes College in Memphis, Tennessee, and writes about economic justice and state politics in the South.