Five supreme court elections to watch in the South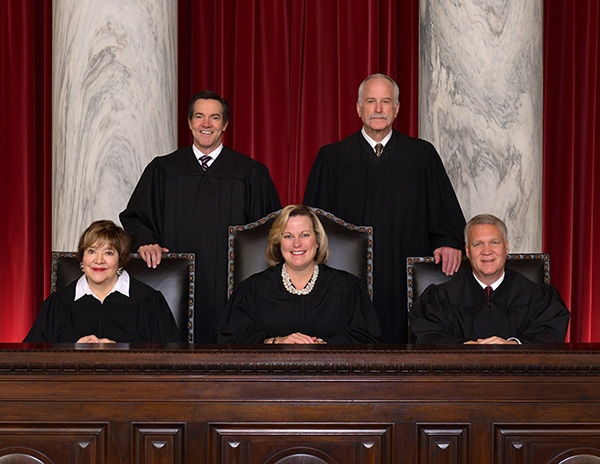 The supreme courts in five Southern states will face high-profile elections before November 2020, including special elections in Georgia, Kentucky, and Louisiana. Some of these courts are already facing unprecedented political pressure, and more of the money in supreme court elections is coming from super PACs and secret-money groups that don't disclose their donors.
 
First up is Louisiana, where four Republicans are competing in a primary election next month for a seat vacated when President Trump nominated a justice to a federal appeals court; if no candidate gets more than 50 percent of the vote, there will be a general election in November. Some have speculated that the winner will be the pivotal vote in upcoming cases involving redistricting and environmental litigation. 
 
A PAC funded by Louisiana lawyers, called "Citizens Fighting Crime," is running ads for one candidate, while the Koch brothers' Americans for Prosperity is supporting another. Earlier this year, a big business-funded group in Louisiana announced plans to evaluate judges in cases that it deemed important to corporations.
 
Then in November, Kentucky voters will choose a replacement for a the state's retiring chief justice.* The high-court elections in the other states — Arkansas, Georgia, and West Virginia — are set for next May.
 
West Virginians will be voting for an unprecedented three out of five justices, the result of scandals last year involving lavish office renovations, corruption charges, and the impeachment of the entire court. Two justices appointed by the governor last year will be on the ballot for a full term. 
 
Nearly $900,000 was spent in the race for two seats in West Virginia last year, and most of it came from the Republican State Leadership Committee (RSLC), a Washington, D.C.-based group that is funded by secret-money groups and large corporations, including pharmaceutical and tobacco companies. 
 
The RSLC has dominated spending in recent judicial elections in Arkansas, North Carolina, and other states. The group, which also spends heavily on state legislative elections, ran ads attacking one of the current candidates for Kentucky Supreme Court when he sought a seat in the state House three years ago.
 
Money flows back and forth between to the RSLC and from the** Judicial Confirmation Network (JCN), a national secret-money group that has spent tens of millions of dollars to elect conservative  judges and support Trump's nominees to federal courts. As of June 30, JCN had given the RSLC more than $1 million, and a report in Roll Call noted that the RSLC then transferred about $1.2 million to its judicial election campaign effort.
 
One seat is up for grabs in Arkansas, where high court elections have become increasingly expensive thanks to JCN and RSLC. The groups spent more than $1 million total on misleading attack ads in last year's race, and an Arkansas judge blocked one of JCN's ads as libelous. Justice Josephine Hart's term ends next year, and some observers in Arkansas are speculating that the same candidate RSLC backed last year will run for her seat.  
 
A recent report from the Brennan Center for Justice documented the lack of racial and ethnic diversity on state supreme courts, particularly in the South, and noted that the need to raise large campaign contributions can be a barrier for candidates of color.
 
In Georgia, where elections for four of the high court's nine seats will be held in May, one of the state's two black justices is retiring. Three white candidates, including former U.S. Rep. John Barrow, have filed to run for his seat. Barrow and another candidate have each raised hundreds of thousands of dollars.
 
Meanwhile, the high court elections in both Arkansas and Louisiana could soon be restructured to give African Americans the ability to elect their preferred candidates, if two lawsuits filed under the Voting Rights Act are successful. The plaintiffs want election districts drawn or redrawn in a way that doesn't dilute black voters' political power.
Scandals and secret money 
The West Virginia Supreme Court is still reeling from last year's scandals, which allowed Republican Gov. Jim Justice, a coal company executive, to reshape the court with his appointments. 
Appointed by the governor and retained by voters last year, Justice Tim Armstead is running for a full 12-year term in 2020, along with another gubernatorial appointee whose predecessor is in federal prison for fraud and lying to federal investigators. Armstead's biggest donors in the 2019 race included fossil fuel companies, electric utilities, and the state chamber of commerce. 
Besides voting on the governor's two appointees, West Virginians will also choose a replacement for Justice Margaret Workman, who is retiring next year. The legislature impeached Workman a year ago, but a state court ruled the impeachment proceedings unconstitutional. All of the justices were impeached for extravagant spending on office renovations, approving improper salaries for semi-retired judges, and other charges.
So far, five candidates have filed to run for the three seats. They haven't been able to use West Virginia's judicial election public financing system because the legislature declined to fund the program in the state's current budget. That system was created in the aftermath of a previous scandal, which led to a 2009 U.S. Supreme Court ruling that a West Virginia justice violated the Constitution when he refused to recuse himself from a case involving Don Blankenship, a now-disgraced coal mogul who had spent $3 million to elect the justice.
West Virginia's judiciary has long found itself targeted by business-funded groups that want to limit lawsuits by injured workers and consumers. 
And in Arkansas, Justice Hart has not said whether she is running for re-election in May; if she does, she would lose her retirement benefits under a term-limit law. This has led to speculation that the seat will be open — and the secret-money group JCN may be preparing to spend big.
 
JCN and the RSLC spent a total of $1.25 million in their unsuccessful effort to defeat Arkansas Justice Courtney Goodson last year. The three candidates themselves raised more than half a million dollars, mostly from Arkansas lawyers.
 
In that election, both JCN and the RSLC faced charges of running false attack ads. JCN's ad attacking Goodson was blocked by a state judge after the justice filed a libel lawsuit. If the ruling had been appealed, the case would have created a myriad of conflicts of interest for state and federal judges who were elected or appointed with support from JCN. 
 
The RSLC's ads were criticized as misleading by an Arkansas nonprofit that was established to provide accurate information in the state's Supreme Court elections. The nonprofit demanded that the RSLC take down an ad. When the RSLC refused, the nonprofit accused the group of broadcasting an attack ad "with full knowledge that the information is false and misleading."
 
JCN and the RSLC were supporting David Sterling's campaign to unseat Goodson. Max Brantley of the Arkansas Blog reported that Sterling has been "mentioned" as a 2020 candidate. In an ad last year, the big business-funded RSLC ran an ad describing Sterling as "a strong conservative, to defend Arkansas values against elites and special interests."
 
*This post has been updated to point out that the retiring justice was not the chief justice. 
**This post has been updated to correct the information about the RSLC's previous expenditures.
Tags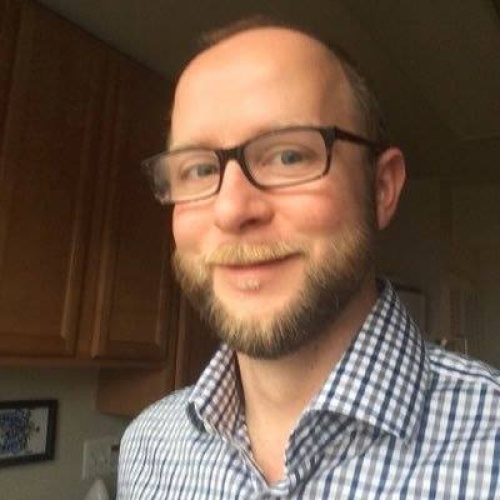 Billy is a contributing writer with Facing South who specializes in judicial selection, voting rights, and the courts in North Carolina.