Organizers predict strong youth voter turnout in 2020 election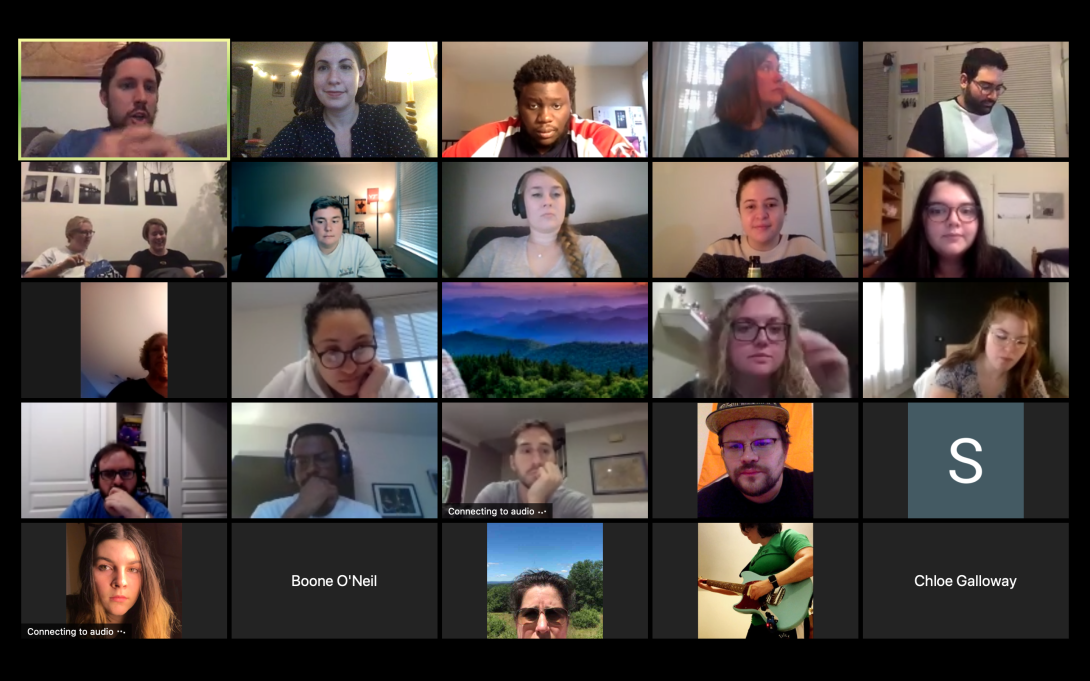 Last month Democratic vice presidential nominee Sen. Kamala Harris of California made a campaign stop in Raleigh, North Carolina, at historic Shaw University. One of the nation's oldest historically Black colleges and universities (HBCUs), Shaw has a rich legacy of student activism and political engagement. Ella Baker, a leading figure in the civil rights movement, attended Shaw and would later return to serve as an advisor for the youth-led Student Nonviolent Coordinating Committee (SNCC), which was founded 60 years ago on the university's campus and would go on to successfully challenge segregation through sit-ins held at businesses across the South. Harris was greeted enthusiastically by the school's drum line, marching band, and cheerleaders. During her remarks, she spoke of the school's civil rights legacy.
"I stand here on their shoulders," said Harris, also an HBCU graduate with a degree in political science and economics from Howard University in Washington, D.C.
In her speech, Harris reflected on the death and legacy of Supreme Court Justice Ruth Bader Ginsburg, who played a critical role in expanding civil rights and gender equality. President Donald Trump has nominated federal appellate judge Amy Coney Barrett to replace her, which would give conservatives a 6-3 majority on the court. Republican Senate leaders have said they will begin Barrett's confirmation process on Oct. 12 despite growing concerns about the spread of coronavirus cases among Senators. Harris noted that if Barnett is confirmed to the court, landmark legal decisions like Roe v. Wade could be overturned. "Vote as if your life, your choice, depends on it because it does," Harris told the Shaw students.
For young voters, Ginsburg's passing has become a key motivating factor for participating in this year's election. Data shows that the vacancy on the Supreme Court could drive youth voter turnout this election cycle — particularly among young voters who are not that enthusiastic about Biden's candidacy.
A new poll by NextGen America, a youth-focused progressive advocacy group launched by billionaire hedge fund manager and liberal philanthropist Tom Steyer, suggests young voters could turn out in record numbers this election season. It found that motivation among young voters grew following Ginsburg's death and the Republicans' announcement that they would move quickly to fill her seat. For example, 63% of voters between the ages of 18 and 27 said Ginsburg's death makes it even more important to vote for the Biden-Harris ticket and Democrats running for Senate. "As Americans of all ages begin to cast their ballots, we are seeing the motivation of young people continue to rise," said NextGen America Executive Director Ben Wessel.
Across the South and country, young voters have become a crucial voting bloc that is expected to greatly impact this year's presidential election. Young people represent a larger percentage of the nation's electorate today than their older counterparts, with millennial or Generation Z voters making up nearly 40% of the potential 2020 electorate.
Historically, younger voters have participated in elections at lower rates than older voters, but youth turnout is expected to surge this November.  A national poll released by the Harvard Institute of Politics revealed that 63% of Americans ages 18 to 29 say they will "definitely be voting" in the November election, compared to 47% during this same time in 2016.
"More than 15 million young Americans have turned 18 since the last presidential election. The Gen-Z generation is facing a once in a lifetime experience of a global pandemic, economic instability, and racial reckoning," said Mark Gearan, director of the Institute of Politics at the Harvard Kennedy School. "Young Americans are seeing firsthand how their government impacts their day to day lives and they are ready to make their voice heard in this election."
Engaging youth online
Despite this rise in expected electoral participation among young voters, barriers to turnout remain. Young voters are often first-time voters, which means they lack experience navigating complex voting rules and regulations. Confusing voting laws, lack of transportation to off-campus polling places, and identification and residency requirements are among the challenges young voters face. The ongoing pandemic has added another layer of difficulty.
Mail-in voting has surged this year amid concerns that in-person voting could accelerate the spread of the novel coronavirus. But voting rights advocates note that successfully voting by mail is disproportionately harder for communities of color and younger voters who lack guidance around absentee ballots. More than half of voters under the age of 35 have said that they don't have the resources or lack the information needed to vote by mail this November, according to polling data from earlier this year.
"The complexities around mail-in ballots have been challenging for young voters," Rachel Weber, press secretary for NextGen's North Carolina chapter, told Facing South. The group is helping young people navigate the difficulties of this year's election. Organizers have mailed registration forms and absentee ballot request forms to young voters throughout the state. In July, organizers contacted 560,000 young North Carolinians as a part of a National Vote by Mail Day event.
Using a "virtual field office" with hundreds of volunteers, NextGen NC has established a digital organizing strategy to reach out to young voters amid the COVID-19 pandemic. The effort has involved webinars, virtual meetings, and online trainings. Last month the chapter also participated in a day of action on National Voter Registration Day. According to a report from the Center for Information and Research on Civic Learning & Engagement, voter registration among North Carolinians ages 18 to 24 is 5% above what it was at the time of the 2016 election, and 7% higher for 18 and 19 year-olds. Nationally, NextGen America contacted a total of nearly 1.3 million young Americans.
The organization is trying to prevent what happened in North Carolina in 2016. That year voter turnout overall in the state reached near record highs, but nearly half of the registered voters in the 18 to 25 age group did not vote. Their 53% turnout rate fell below the 60% achieved in 2008 and 55% in 2012, according to an analysis by Democracy North Carolina. But this year, given their work and historic political conditions, organizers are hopeful that number will be much higher.
"Young voters are really seeing how much is at stake for this year's election," said Weber. "And I think we're going to see massive turnout among young voters."
Tags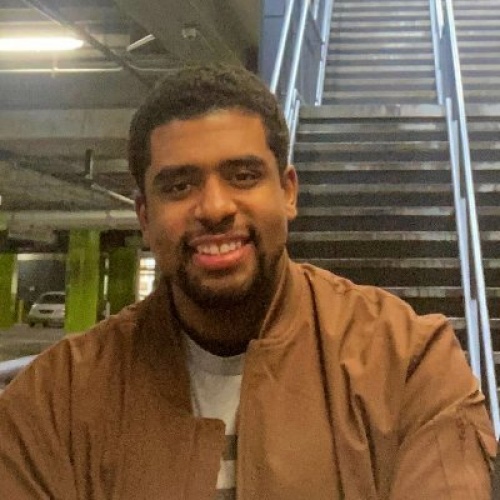 Benjamin Barber is the democracy program coordinator at the Institute for Southern Studies.