After sale, Valley Proteins workers continue their fight for workplace justice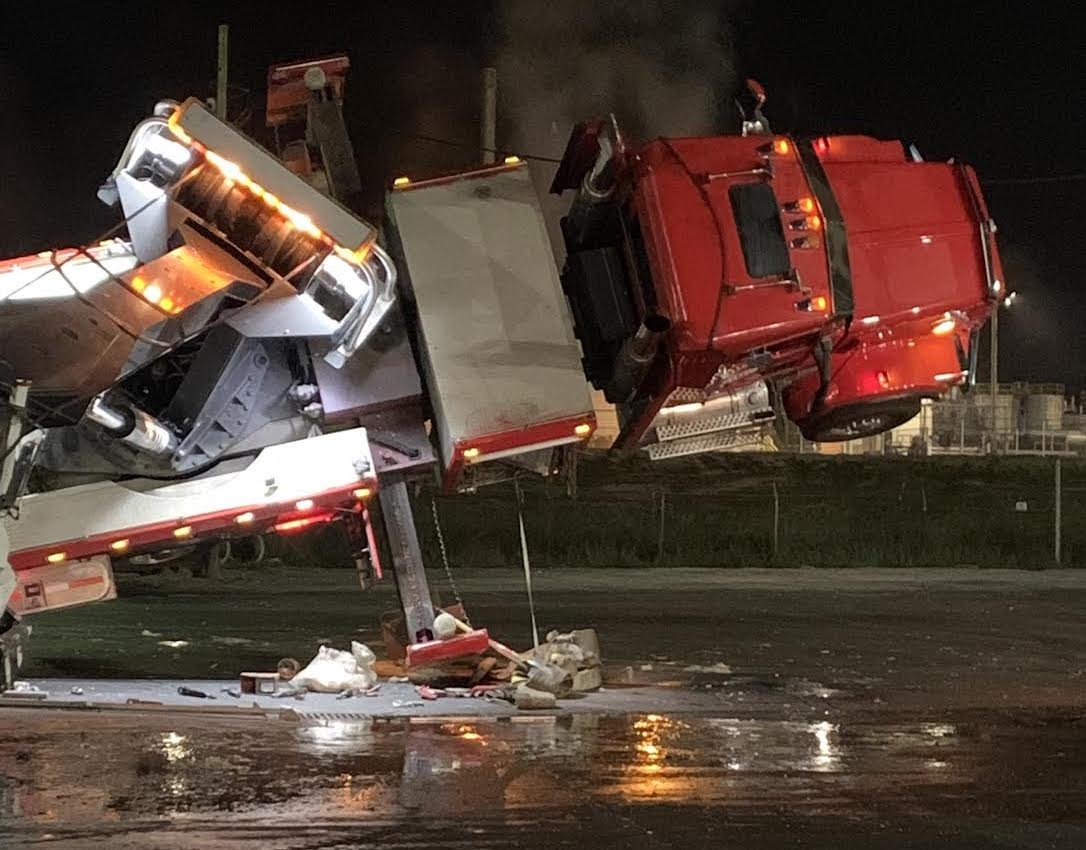 Valley Proteins, the Virginia-based rendering company at the center of an ongoing union organizing effort and a large class action lawsuit over alleged wage theft, has been sold. On Dec. 28, sustainable food processing multinational Darling Ingredients, headquartered in Texas, announced it was acquiring the privately owned Valley Proteins in a $1.1 billion deal.
But current and former Valley Proteins employees are fighting to ensure that the sale doesn't provide cover for a company they say has long fostered a toxic and abusive work environment that has led to exploitative, unsafe conditions across its plants — a point driven home by the deaths of two workers over the summer.
One of the largest rendering companies in the United States, Valley Proteins is part of a $10 billion-a-year industry that takes scraps from slaughterhouses and melts them down into liquid grease and powdered byproducts that it then sells back to meat processing facilities or pet food manufacturers. It also collects millions of pounds of used cooking oil each week from restaurants to sell for animal feeds or conversion into biofuels.
As it has in industries nationwide over the last two years, the COVID-19 pandemic exposed Valley Proteins' failure to protect, compensate and properly treat its workers, according to employees at several of the roughly 30 facilities the company operates, mostly around the Southeast. Workers cite a lack of personal protective equipment in the early stages of the pandemic, consistently lax safety regulations, decrepit machinery, and overlong hours, among other complaints. The company refutes these claims.
The conditions led to the budding unionizing effort — which is still working to get off the ground. It also led to the lawsuit filed early last year alleging Valley Proteins executed a "systemic, company-wide willful failure" to pay its employees for hours worked and took illegal deductions from employees' paychecks, including cuts for uniform cleaning regardless of whether or not workers used the services.
In late September, Valley Proteins issued a memo stating that it would no longer take the uniform deductions from employees' paychecks. In order to offset the cost, however, the company said it would lower its performance and attendance bonus by 10 cents.
A report filed in court at the end of December on behalf of the plaintiffs found workers involved in the suit lost out on more than $13 million in promised wages over a roughly three-year period. That sum could even double when accounting for intangible losses, according to the analysis performed by Roberto Cavazos, economist and statistician at the University of Baltimore.
'Always breaking down'
Following the lawsuit, several former Valley Proteins workers came forward to detail their troubling experiences with the company.
Patrick Humphreys started working at the company's Fayetteville, North Carolina, plant in early 2018. The 28-year-old Fayetteville State University grad had a young son and had heard the pay was decent — $14 an hour compared to the $8 an hour he had been making at a local car wash. He applied to work as a grease house operator, processing used cooking oil and grease and separating them through large machinery.
The first thing Humphreys noticed was the poor condition of the equipment. Everything, from the trucks and trailers in its fleet of some 530 vehicles to the vats and piping containing the rendered fats, was constantly in need of repair.
Over the past year, roughly half of the Valley Proteins trucks inspected by the U.S. Department of Transportation were dinged for violations, ranging from faulty brakes to bald tires to insecure cargo. Employees say that due to demand the company often could not afford to take broken trucks out of service long enough to fix them.
"Something was always breaking down or in need of maintenance. Apparently, it was your responsibility to figure out a way to keep things running, whether you know how to or not," Humphreys told Facing South. "It was ridiculous."
Safety was an issue, too. Humphreys and several other employees said they almost never went to safety meetings — rather, workers were simply told to sign documents attesting they had attended and were paid for an hour or two of their time. Safety managers were rarely, if ever, on site, and safety equipment provided was often insufficient. For example, despite wearing the company-issued equipment, Humphreys got chemicals in his eyes in one incident and lost part of his hearing in another. Then in late 2018 he had his leg crushed between a trailer and a wall, requiring a hospital visit and leaving him with nerve damage.
"What was most important, according to (Valley Proteins), was how soon I could get back to work," Humphreys said. "I was threatened when I was on crutches that if I didn't come back to work within a certain timeframe, I was going to be fired."
Rather than receiving paid time off for his injury, Humphreys was transferred to a different department. According to an analysis of Occupational Safety and Health Administration (OSHA) injury reports obtained by Facing South, the company over the years has exhibited a pattern of transferring injured workers rather than giving them time off, thereby avoiding what are known as "lost time injuries," which are those that lead to loss of productive work in the form of absenteeism or delays.
At the Fayetteville plant in 2014, for instance, there were eight reported injuries — including broken fingers and chemical inhalation — yet the injured workers did not miss a day. Instead, the company shuffled them to different positions for a total of 255 days. And in 2016, the company's plant in Rose Hill, North Carolina, recorded 10 injuries, among them a fractured back and crushed finger. The hurt employees were transferred for 178 days, missing no days of work.
Valley Proteins did eventually fire Humphreys, for accidentally hitting a power line while driving a forklift. But he believes that if the company had instituted better training, management and oversight, things may have turned out differently.
"I firmly believe if your superiors actually care about their employees, that makes for a more efficient workplace," he said. "I suffered there. I suffered a lot. I stuck with it just to support my family. And I was tossed out like garbage."
Multiple injuries and deaths
Humphreys' experience is not unique. In September 2021, two workers — Kevin Hoeft, a 48-year-old Army veteran who had worked at the plant for more than a decade, and Brad Zipp, a young mechanic from Alabama — died of asphyxiation after they were exposed to high levels of hydrogen sulfide gas near the cooking pit at the same Valley Proteins plant where Humphreys had worked.
These were not the first deaths at the Fayetteville facility: In 2016, a worker there died after falling off a ladder, according to federal data. And a few weeks after the deaths of Hoeft and Zipp, a crane overturned onto a truck, crushing the cab and injuring the driver.
Last March, an explosion at the company's Rose Hill plant injured five workers, all of whom suffered serious burns. At least two of the workers, Samuel Lester and Frank Blackmon, filed separate suits against the company, seeking damages for the incident they say was the result of VP's negligence. OSHA penalized the company $14,000.
The company's troubles aren't confined to North Carolina, either. In late December, a Maryland Valley Proteins plant suspended operations after state inspectors and environmental groups found the facility was illegally discharging wastewater into the nearby Transquaking River. The plant had previously been cited by the state for a similar issue back in 2017.
Humans aren't the only ones whose health Valley Proteins has put at risk. In 2019, the FDA cited the company's plant in Winchester, Virginia, for failing to identify and remove pentobarbital — a barbiturate used in animal euthanization — from rendered fat destined for use in pet food. In its response, the company described the pentobarbital as an "unavoidable contaminant not known to present a health hazard." In fact, consuming high levels of the drug can cause illness, coma, and death in pets.
"Adulteration of animal food with pentobarbital is not unavoidable," the FDA wrote back.
For Thomas Edwards, this laundry list of violations, injuries and accidents comes as no surprise. Edwards worked at Valley Protein's Wadesboro, North Carolina, plant as the facility's transportation supervisor. His father owns a trucking business, so Edwards is well aware of the ins and outs of the industry, and he says that what he saw at VP was nothing short of negligence.
Trailers are often overloaded, he said, to the point where tires would blow out and landing gears — the metal support that holds up the trailer when disconnected from the cab — would bend and warp. In the hot summer months, the animal viscera would swell and load the trailers further, causing drivers to spill on the road or overturn entirely.
The company "made it their prerogative to always push us to coerce drivers to (drop off) trailers overweight," Edwards said. "If you stopped overloading the damn trailers, we wouldn't have this issue. It's multiple things like that. It builds up. All of it is easily avoidable."
Edwards was fired, he believes unjustly, from his position after a conflict with another employee. He now works as a nurse. But the experience at Valley Proteins has stuck with him.
"You're nothing but a pissant to them. You're replaceable, and they know that," Edwards said. "This company needs to pay for what they've done to so many people."
Tags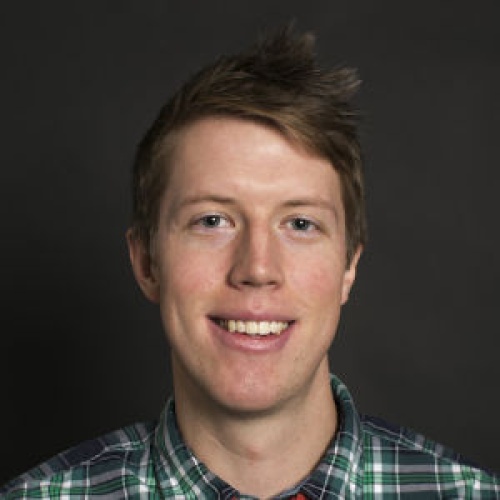 Lewis Kendall is a freelance writer in Durham, North Carolina, who focuses on environmental justice and food systems. His work has appeared in the Guardian, The New York Times, Business Insider, High Country News, the Associated Press and others. He was previously a reporter in Bozeman, Montana, and Ithaca, New York.