Workers face off against rendering company in rural North Carolina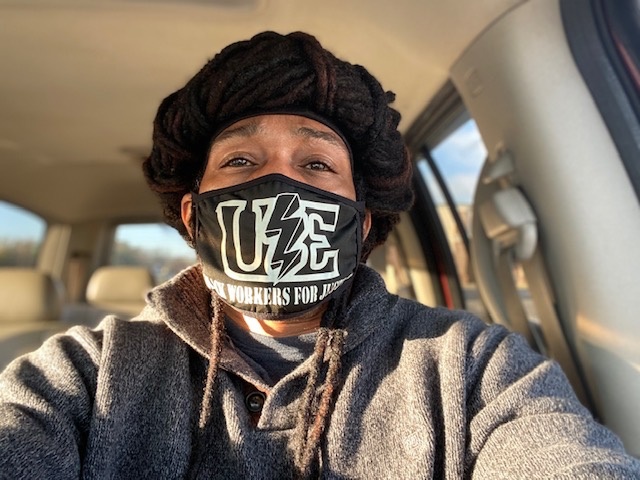 Herman Purvis starts work each day a little before 8 in the morning, driving the first of what will likely total several hundred miles over the course of his 11-hour shift from his home in Windsor, a small town in northeastern North Carolina's Bertie County, to the Valley Proteins plant in the nearby town of Lewiston Woodville.
There, he hops into the cab of a company truck, hitches up a trailer, and sets off. Sometimes he drives to another North Carolina city like Kinston or Fayetteville. Other times he'll cross the state line to Linville, Virginia, home to another of the roughly 30 plants Valley Proteins has dotted mostly around the Southeast. Purvis's loads vary, too: Some days his trailer is filled with feathers or bones, and on others it's topped with a tanker full of animal blood. On occasion it's a ground up, sludgy combination.
Headquartered in Winchester, Virginia, Valley Proteins is one of the largest rendering companies in the United States. Valued at one point at $500 million and privately owned by brothers Gerald F. Smith Jr. and Michael A. Smith, it reports hundreds of millions of dollars in annual sales. The company is part of a $10 billion a year industry that takes scraps from slaughterhouses and melts them down into liquid grease and powdered byproduct that it then sells back to meat processing facilities or pet food manufacturers. It also collects millions of pounds of used cooking oil each week from restaurants to sell for animal feeds or conversion into biofuels.
Purvis worked in law enforcement for 20 years, a career that culminated with his appointment as chief of police in Lewiston Woodville, a town of about 500 people near the Albemarle Sound. He drove trucks while serving in the Army in the late 1980s, so, when he was searching for a side job, driving for Valley Proteins made sense. But even before he became a full-time driver for the company in 2019, Purvis knew there were problems. He and several other workers who Facing South is not naming for fear of retaliation described the conditions at Valley Proteins as unsafe and unjust.
Workers say the pay isn't commensurate with the long hours and physical nature of the job. Drivers are paid through a combination of hourly wages and a per-load rate, on top of a weekly "performance" bonus, which typically adds up to a couple hundred dollars per 10-plus hour shift. But workers stand to lose that bonus if they spill their load, which they say is a risk because rigs, trailers, and equipment are old and falling apart, with the clutches on some of the trucks so worn that it's difficult to shift gears without lurching. One driver said he hasn't logged a full week of work since last year due to trucks constantly breaking down. They also say safety trainings are nonexistent, and exhausted drivers — who are at greater risk of accidents — fall asleep in plant parking lots after a shift.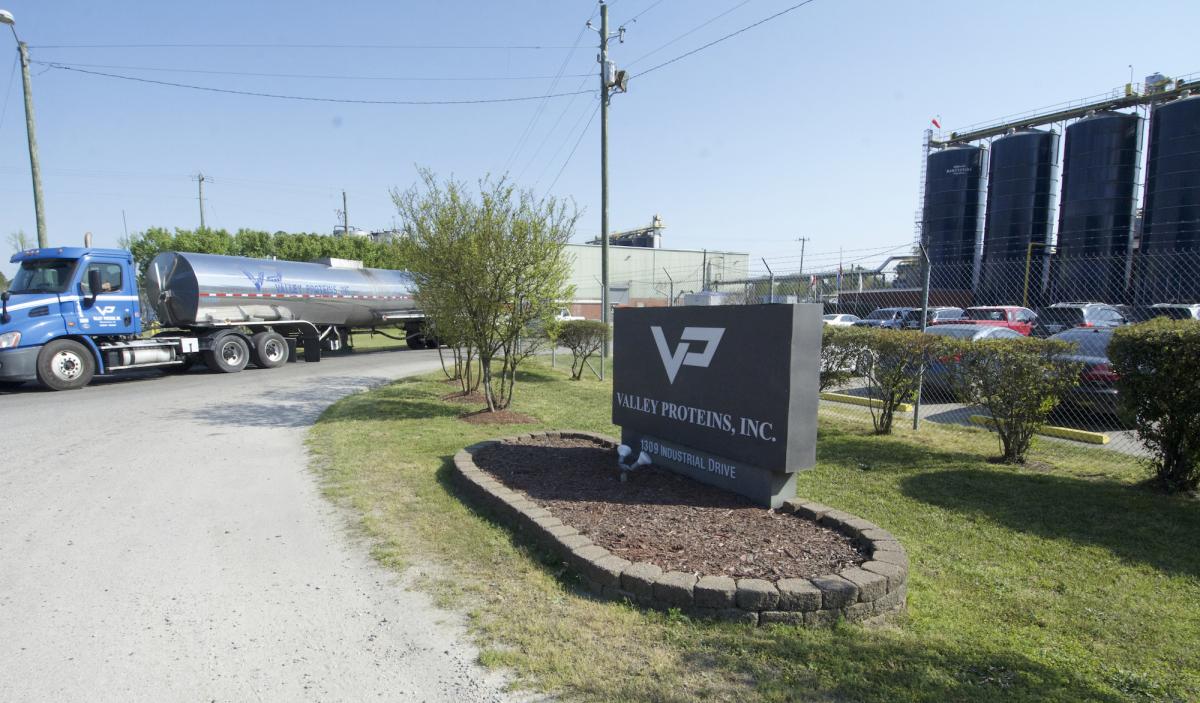 In an email, co-owner Michael A. Smith called workers' allegations "false and unsubstantiated." He said the company holds regularly scheduled safety meetings, inspections, and audits. He also said drivers are required to do pre-trip inspections of equipment, have the right to refuse to drive anything they deem unsafe, and that the company has full-time mechanics on staff to make repairs.
But Purvis said company management is unresponsive to drivers' concerns. Another worker said, "You'd see more organized toddlers at a daycare."
Finding a better gig isn't an easy option, though. Part of a historically Black and Tuscarora agrarian swath of North Carolina, Bertie is one of the most economically disadvantaged counties in the state. "You don't have too many options and they know this, and it's why they work us how they do," said one Valley Proteins worker. "They want to work the dog shit out you, to where you go home and can't smile." For many in the area, the choice has traditionally been between a job at Valley Proteins or at the Perdue chicken plant just down the road — a dearth of opportunity that workers say gives the companies leverage to treat employees poorly and play fast and loose with safety.
But now, Valley Protein workers are trying a new tack. Galvanized by the worsening working environment, a handful of employees recently formed a union organizing committee that has already begun to win improvements.
Pandemic spurs organizing
When the COVID-19 pandemic hit last year, conditions at Valley Proteins deteriorated, workers say. Off the bat, Purvis and other drivers allege the company was slow to provide personal protective equipment. Though co-owner Michael A. Smith said management worked "tirelessly" to supply it, Purvis still brings his own cleaner to sanitize the truck cab before his shift. The company also ramped up hours and failed to institute regular hazard pay. Workers came in sick, afraid of a missed paycheck or getting in trouble with an employer that typically allowed just two sick days per year.
"Guys fear losing their jobs," Purvis said. "If (the company) wants to let you go, they can find a reason."
Still, the conditions got employees talking. The conversations eventually coalesced around a few drivers, including Purvis and Chris Hollis, a 46-year-old native Texan and self-described social justice activist with a history of workplace organizing. In 2006, Hollis helped a group of workers file a labor complaint for wage theft against their employer, a contractor on the Fort Bragg military base near Fayetteville, North Carolina. The judge in that case ruled in favor of Hollis and the workers, ordering the company to pay $240,000 in back wages.
Hollis and Purvis helped drum up support from several groups, including UE Local 150, the union that represents many public employees across the state, and last May formed the Valley Proteins Blue Collar Workers Organizing Committee. For Hollis, who left his job at Valley Proteins last summer but remains active with the committee, the effort was a direct response to what he calls the company's "exploitation of workers."
Valley Proteins' response to the organizing effort was swift and hostile. Management posted anti-union notices in its facilities and distributed memos discouraging employees from organizing. In September, workers filed a case against the company with the National Labor Relations Board, alleging illegal union busting, and eventually were awarded a settlement. The agreement forced Valley Proteins to post new notices detailing employees' right to unionize and outlining how the company would no longer interfere.
Smith called the claims of anti-union activity "false," writing in an email, "We have used a very good law firm to give our management proper training on the do and don't actions relating to unions."
The organizing effort, which has accumulated support from workers across a handful of Valley Proteins plants, has already made waves. Several Valley Proteins executives came down to North Carolina from the company's headquarters in Virginia to meet with workers over their complaints. Management instituted a raise of around 35 cents an hour and relaxed the company's sick leave policy. But Hollis, Purvis, and the rest of the organizing committee are hoping for more, including bringing plant workers into the movement and getting to the stage where they can hold a formal election.
"Trying to get guys over their fear is the hardest thing right now," Purvis said. "You can't just allow someone to treat you like you don't matter."
A fight for the future
The union organizing drive at Valley Proteins is one of a two-part approach by employees to secure a better workplace. The other came in the form of a class action lawsuit representing likely more than 100 drivers filed late last month in U.S. District Court in North Carolina. The suit alleges Valley Proteins executed a "systemic, company-wide willful failure" to pay its employees for hours worked and took illegal deductions from employees' paychecks, including cuts for uniform cleaning services regardless of whether or not workers used the services.
Valley Proteins considers drivers hourly employees who are entitled to pay at an hourly rate with a premium for overtime — anything over 40 hours per week. But pay slips provided to workers would often show that their hours paid were fewer than their hours worked, according to the suit. The suit cites a week where Hollis — one of three named plaintiffs, along with Purvis and driver Veraka Sturdivant — worked 68 hours, but the company failed to pay at least $231 in overtime compensation alone.
You don't have too many options and they know this, and it's why they work us how they do. They want to work the dog shit out you, to where you go home and can't smile.
The practice stands in contrast to Valley Proteins' treatment of drivers in Virginia, whom the company compensates appropriately, according to the suit.
Also at issue in the suit is compensation for "wait time" — the period drivers spend waiting at a facility for their trailers to be loaded, which can take anywhere from 30 minutes to two hours. When calculating wait times at the end of a shift, drivers are told to subtract an hour from their total. When questioned about the practice, one supervisor told a driver that it's "just the way it is." The suit requests any withheld compensation be paid retroactively to all the company's affected workers.
Wage theft is a common occurrence nationwide. Employers take roughly $8 billion per year in owed wages from workers in the nation's 10 most populous states, according to a recent study. In 2017 alone, it found North Carolina workers had at least $316 million in wages stolen by their employers.
Between the lawsuit and the organizing effort, Purvis is hopeful things will improve for Valley Proteins workers. He's been buoyed, too, by the generally positive reception the union organizing effort at the Amazon facility in Bessemer, Alabama, received, even though the  Retail, Wholesale and Department Store Union lost the election.
"That right there gives you the strength to carry on," he said.
In light of the pandemic's effect on overall employment, the percentage of workers belonging to unions nationwide rose slightly in 2020, according to the U.S. Department of Labor. North Carolina has the second lowest union membership rate in the country behind only South Carolina, with just over 3% of workers belonging to a union, compared to the nationwide average of nearly 11%.
There are signs, though, that pro-labor sentiment is on the rise, both locally and nationally, said Dan Bowling, a professor at Duke University in Durham, North Carolina, who specializes in labor issues. Labor movements are generally contagious, Bowling said, and efforts like the recent successful organizing campaign by nurses in Western North Carolina have "awakened people to the power of unionization."
"It's a weapon to level the playing field," Bowling said. "The existence of unions is a guardrail against exploitative behavior."
In Bowling's eyes, the Valley Proteins suit — which he called "a serious complaint" — and the workers' attempt to unionize go hand in hand as part of a larger effort to wrest some power from a sector that has historically taken advantage of its workers.
"In this industry in this state, there's been decades-long claims of worker exploitation," he said. "The best way to stay non-union is to treat your employees fairly and well."
That, Purvis said, is all workers are hoping for: fair and decent treatment from their employer. Purvis turned 55 this month and retirement, where he is looking forward to spending more time with his family, is no longer a distant destination. For him, the fight to improve working conditions is less about his own personal comfort or paychecks than leaving things for future generations better off than he found them.
"I just want all of our guys to join together to make this a better working environment for the guys who come after us," he said.
"If we keep fighting, one day, one day it'll happen."
Tags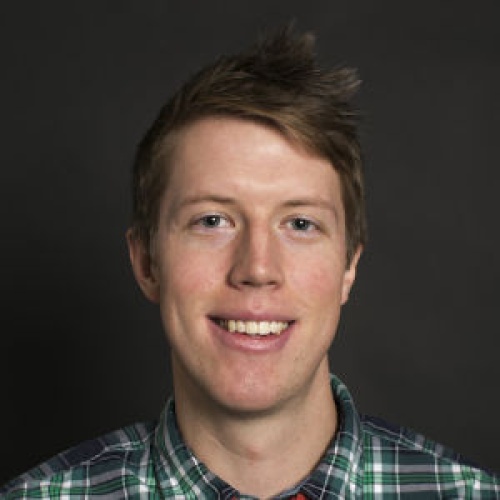 Lewis Kendall is a freelance writer in Durham, North Carolina, who focuses on environmental justice and food systems. His work has appeared in the Guardian, The New York Times, Business Insider, High Country News, the Associated Press and others. He was previously a reporter in Bozeman, Montana, and Ithaca, New York.