Senate to vote on groundbreaking judicial nominees with Southern roots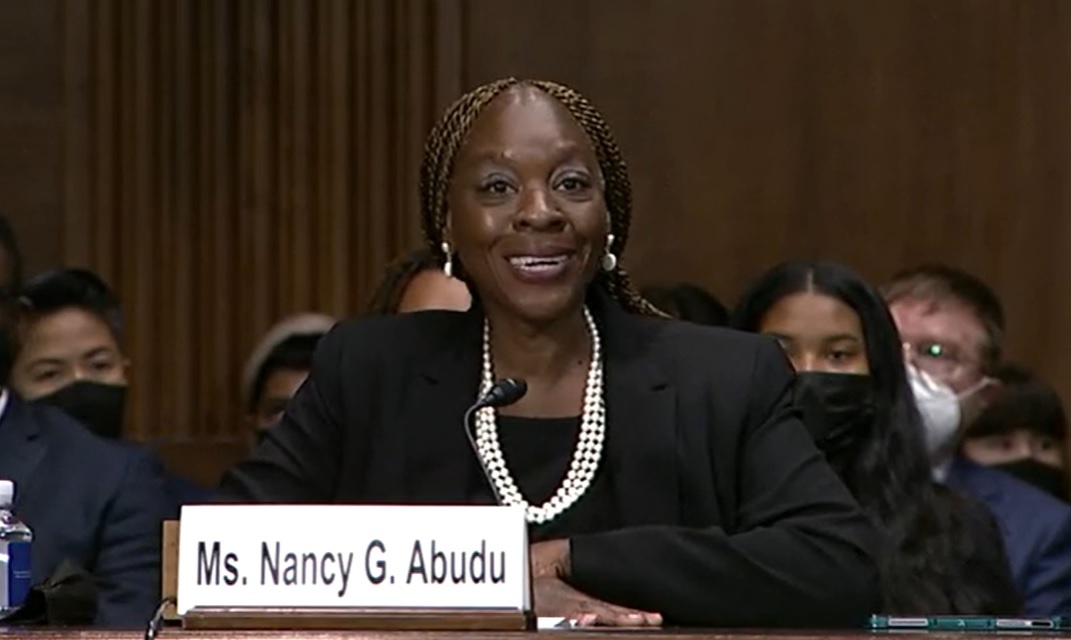 The Senate Judiciary Committee held a confirmation hearing on April 27 for five women of color nominated to federal judgeships, including Nancy Abudu, a civil rights lawyer from Georgia. Senators grilled Abudu about her defense of abortion rights and about her employer, the Southern Poverty Law Center (SPLC), a civil rights advocacy organization based in Alabama.
The committee is expected to approve Abudu and the other nominees in the next few weeks. 
Two of the nominees, Abudu and U.S. District Court Judge Michelle Childs of South Carolina, had been mentioned as potential nominees to the U.S. Supreme Court seat soon to be occupied by Justice-Designate Ketanji Brown Jackson. President Joe Biden has nominated record-shattering numbers of women of color and former public defenders, including Jackson, to the federal bench. Biden has already tripled the number of Black women on appellate courts. If confirmed, Abudu would be the first Black woman to serve on the 11th U.S. Circuit Court of Appeals and the first Black person to ever serve in a Georgia seat on that court. 
Abudu has worked as a civil rights lawyer in Alabama, Florida, and Georgia, the three states within the 11th Circuit. In 2017, she helped persuade the Florida Supreme Court to strike down a bill that required people seeking an abortion to wait 24 hours and jump through other hoops. The court ruled that it violated the right under the Florida Constitution "to be let alone and free from governmental intrusion into the person's private life." Abudu also challenged a 2019 Florida law that required payment of court fines and fees before people with felony convictions could register to vote. 
At Abudu's confirmation hearing, Republican senators came down hard on her because the SPLC had criticized U.S. Sen. Ted Cruz of Texas, along with Sen. Marsha Blackburn of Tennessee and others, for courting "hate and extremism." SPLC noted that Blackburn had "received an award from the anti-Muslim hate group ACT for America" and "celebrated Trump's inauguration with Iowa Rep. Steve King, who has well-documented sympathies with racist ideas." Abudu said that, as the head of strategic litigation at SPLC, she had no role in the report that discussed the senators. 
Republican Sen. Josh Hawley of Missouri, whom SPLC also argued had trafficked in hate, said he couldn't believe Abudu had been nominated. Cruz also noted that SPLC said similar things about anti-LGBTQ groups, such as Alliance Defending Freedom. 
"How can someone who's religious, have any degree of confidence if they were to appear at a court with you as a judge? You've spent a lifetime working for groups that smear half this country as white supremacists and Klansmen," Cruz said. 
Abudu responded by noting that she had represented religious people challenging limits on the exercise of their religion. "My commitment to equal justice under law, to racial justice, to ensuring that all people are able to exercise their constitutional and fundamental rights has been the focus of my work with the Southern Poverty Law Center," she said.
Republican Sen. John Kennedy of Louisiana grilled Abudu for saying that voter ID laws don't serve any "legitimate" government interest. Abudu noted that federal courts have struck down voter ID laws for failing to serve a compelling purpose but said she'd be bound by U.S. Supreme Court precedent that has upheld other voter ID laws. 
Senators also heard from NAACP Legal Defense and Educational Fund (LDF) lawyer Natasha Merle, who Biden nominated to a federal court in New York, where she lives and where she formerly served as an assistant federal public defender. Like Abudu, Merle has fought for civil rights in the South. After graduating law school in 2008, she defended people facing the death penalty in Texas. She also helped sue Alabama over its voter ID law a few years ago, challenged the way Arkansas elects its appellate judges under the Voting Rights Act, and  helped persuade the U.S. Supreme Court to overturn the death sentence of Duane Buck in Texas because of racist remarks by an expert witness. 
Merle is one of several voting rights experts nominated by Biden, but until Abudu, none of them had been chosen for an appellate court in the South. Senators last week also heard from nominees Ana Isabel de Alba of California and Nusrat Choudhury, an ACLU lawyer who'd be the first Muslim woman on the federal bench if confirmed to a seat in New York. 
While Abudu faced resistance in her confirmation hearing, Republican senators lavished praise on Judge Childs of South Carolina. Biden nominated her to the D.C. Circuit Court of Appeals, which is known as the nation's "second highest" court because it hears so many cases of national significance. 
House Majority Whip Jim Clyburn, a Black Democrat from South Carolina, has been an outspoken advocate for Childs' nomination and pushed Biden to nominate her to the U.S. Supreme Court. Republican Sen. Lindsey Graham of South Carolina said that he wished Biden had picked her for the high court instead of Jackson. "She wears the robe well," Graham said. 
LDF praised Childs' nomination several months ago. But her experience could raise red flags for labor unions and criminal justice reformers. The American Prospect criticized several of Childs' rulings against criminal defendants and noted that her long-time law firm had fought labor unionization efforts. During Jackson's confirmation last month, Graham claimed that the left was "trying to destroy" Childs. 
Childs is expected to get Republican votes. And her supporters have noted that she'll bring diversity of experience as someone who was raised by a single mother after her parents divorced when she was young.
"She attended a public high school, a public university, a public law school," Clyburn said. "She worked hard."
Tags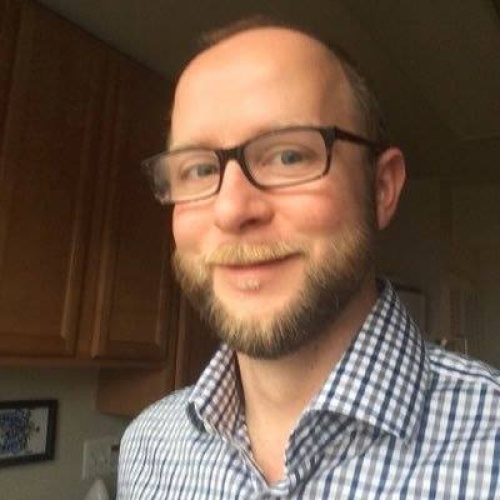 Billy is a contributing writer with Facing South who specializes in judicial selection, voting rights, and the courts in North Carolina.