Four years after Tennessee tragedy, politicians are blocking federal oversight of coal ash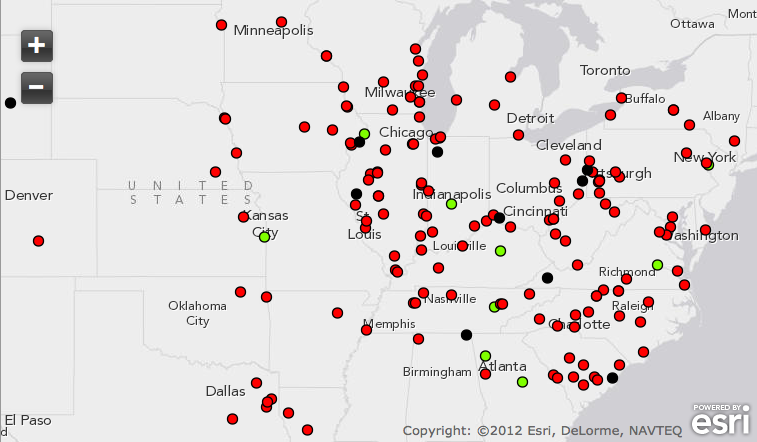 This Saturday, Dec. 22 marks four years since a massive coal ash impoundment collapsed at the Tennessee Valley Authority's Kingston power plant in eastern Tennessee, sending over a billion gallons of toxic waste laden with arsenic, lead and radioactive elements into a nearby community. The 2008 disaster damaged 42 homes, leaving three uninhabitable, and inundated the Emory and Clinch rivers, causing a massive fish kill and ongoing contamination concerns.

The Kingston spill pushed the once-obscure issue of coal ash disposal into the national spotlight. In the immediate wake of the disaster, there were widespread calls for better oversight of coal ash, the nation's second-largest waste stream after household trash yet exempt from federal regulation. In 2010, the Environmental Protection Agency (EPA) proposed rules requiring safer handling of the waste, but it delayed issuing a final rule after coming under intense political pressure from electric utilities, coal mining interests, and the coal ash recycling industry, which fears that treating coal ash like hazardous waste would stigmatize its products.

Today that final rule is still in regulatory limbo -- and politicians are trying to prevent the EPA from ever setting federal safeguards for coal ash, despite mounting evidence of environmental damages from its poorly regulated disposal. To date there are 197 documented cases of coal ash spills and contamination in 37 states, many of them involving contamination of water supplies and wetlands. (Map of spills and contaminated sites above; click here for details and an interactive version.)

There are currently two bills pending in Congress -- H.R. 2273 and S. 3512 -- that would block federal regulation and instead create state-implemented permit programs for the management and disposal of coal ash. But there are serious questions about the legislation's effectiveness. Earlier this month, the nonpartisan Congressional Research Service (CRS) issued a report that analyzed the bills and found they failed to establish a "clear standard of protection" necessary to safeguard human health and the environment from the risks of coal ash disposal.

According to the CRS report:
…[P]rovisions in each bill lack detail comparable to regulatory standards with regard to key issues such as how, when, or to which facilities the permit program would apply. As a result, program requirements would be subject to the interpretation of each state that chooses to implement it.
"This report highlights that both bills would do little or nothing to change the status quo of coal ash dumps prone to leaking coal ash pollutants or catastrophic breaches," said Lisa Widawsky Hallowell, attorney with the nonprofit Environmental Integrity Project (EIP). "Given the fact that there are nearly 200 damage cases nationwide, coal ash legislation that fails to phase out dangerous surface impoundments and strips the EPA of the ability to set minimum design criteria for landfills is simply indefensible in 2012."

So who are the politicians behind these bills?

H.R. 2273, the "Coal Residuals Reuse and Management Act," was sponsored by Rep. David McKinley (R-W.Va.), a civil engineer, former state representative and former chair of the West Virginia Republican Party who joined Congress last year. His bill had 32 co-sponsors, the majority of them from the coal-dependent South. The coal mining industry is by far and away McKinley's top source of contributions, at over $390,000, according to the Center for Responsive Politics' OpenSecrets.org database. Electric utilities are his seventh-biggest industry contributor at over $97,000.

Safe coal ash management is serious concern in West Virginia, where there are seven sites contaminated by coal ash. In all of the states represented by H.R. 2273's sponsor and cosponsors, there are 113 documented coal ash contamination cases. Those cosponsors include Rep. Howard Coble (R-N.C.), whose state has 14 contamination cases; Rep. Tim Scott (R-S.C.), whose state has 10; and Republican Reps. Joe Barton and Pete Olson of Texas, where there are nine.

The House passed H.R. 2273 on Oct. 14, 2011 by a vote of 267-144. According to a MapLight analysis by the Center for Responsive Politics, the average contribution received by House members who voted in favor of the bill from industries that supported the measure was $71,171. That compares to the $30,685 that those lawmakers who voted against the legislation received from the same interests.

Over in the Senate, S. 3512, the "Coal Ash Recycling and Oversight Act of 2012," was introduced on Aug. 2, 2012 by Sen. John Hoeven (R-N.D), a banker and former North Dakota governor who joined the Senate in 2011. The bill has 27 co-sponsors, including 12 from the South. The mining industry is one of the top contributors to Hoeven, investing over $150,000 in his campaign to date, according to OpenSecrets.org. Electric utilities are another major donor, at over $110,000.

In Hoeven's home state of North Dakota, there are six sites known to be contaminated by coal ash. In all of the states represented by the sponsors and cosponsors of S. 3512, there are 99 contaminated sites. Among the cosponsors is Republican Sen. Lamar Alexander of Tennessee, which in addition to experiencing the devastating Kingston spill has a total of nine sites contaminated by coal ash. Others are Republican Sen. Lindsey Graham of South Carolina, where there are 10 coal ash-contaminated sites; Democratic Sens. Bill Nelson of Florida, Joe Manchin of West Virginia, and Mark Warner and Jim Webb of Virginia, whose states each have seven contaminated sites; and Republican Sen. Mitch McConnell of Kentucky, where there are six.

S. 3512 has not come up for a vote yet. But Earthjustice, a nonprofit environmental law firm that's suing the EPA to force it to issue a final rule regulating coal ash like hazardous waste, reports there are rumors that it could be attached to unrelated must-pass legislation at any time due to intense pressure from the coal and power industries.

"The Senate coal ash bill is a sham that will not protect communities from toxic coal ash or prevent another Kingston disaster," said Earthjustice attorney Lisa Evans. "Congress must get out of the way and let EPA do its job."

In the meantime, coal ash has continued to pile up at power plants across the nation. Between 2009 and 2011, the most recent year for which data is available, over 71 million tons of coal ash waste have been dumped in impoundments like the one that failed at TVA, and another 147 million tons have been disposed of in landfills, according to a recent EIP analysis of EPA data.

EIP's analysis also found that 11 facilities reported disposing of large volumes of cancer-causing arsenic in coal ash at sites where Safe Drinking Water Act limits for the toxin have already been exceeded. They include the Tampa Electric Big Bend and Gulf Power Crist plants in Florida, the Louisville Gas & Electric Cane Run and TVA Paradise power stations in Kentucky, the Cross and Winyah power stations in South Carolina, and the W.A. Parrish Plant in Texas.

Some environmental health advocates say it's time for the Obama administration to take action before Congress makes that impossible.

"The EPA's delay has allowed the industry to continue pouring dangerous pollutants into leaking dumps that drain into groundwater, and sometimes into wetlands, creeks or rivers that are fed by the aquifers underneath coal ash dumps," said EIP Director Eric Schaeffer. "What are EPA and the White House waiting for?"
Tags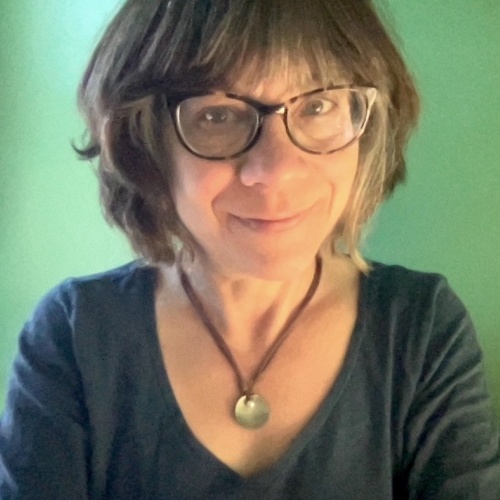 Sue is the editorial director of Facing South and the Institute for Southern Studies.