Environmental groups spur NC legal action against Duke Energy coal ash pollution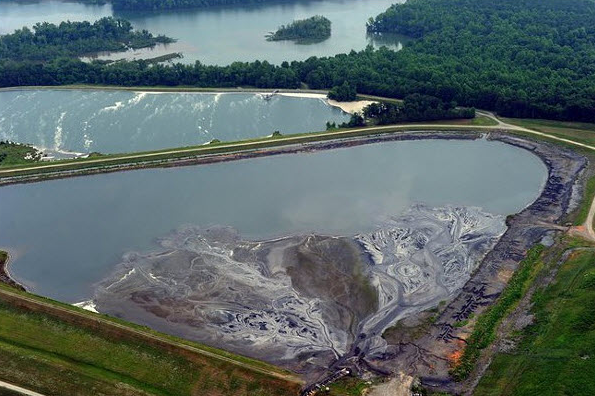 Under legal pressure from environmental advocates, North Carolina regulators are seeking court orders to force Duke Energy to clean up groundwater contamination from unlined coal ash storage ponds at power plants near Asheville and Charlotte, where the pollution threatens the region's drinking-water supply.

In March, the N.C. Division of Water Quality (DWQ) filed a lawsuit over coal ash pollution seeping from ponds at a power plant in Asheville, N.C. owned by Duke Energy's Progress subsidiary. This week, DWQ amended that suit to address similar issues at Duke Energy's Riverbend plant on Mountain Island Lake, which provides drinking water for over 750,000 people in the Charlotte area.

The waste left over after burning coal to generate electricity, coal ash contains toxic metals and radioactive elements.

"Monitoring of groundwater at the compliance boundary of the Riverbend Steam Station revealed levels of chemical constituents that exceed requirements for groundwater protection," DWQ said in a news release. "Also, state water quality inspectors believe that seeps, or releases of liquids not authorized as part of the permitted discharges, have occurred at Riverbend."

A DWQ document filed as part of the legal action shows numerous exceedances since 2010 of allowable limits of iron and manganese in groundwater monitoring wells near the Riverbend plant, with some levels as high as 13 times the standard. Independent testing by the Catawba Riverkeeper Foundation found that the Riverbend coal ash ponds are discharging cancer-causing arsenic into Mountain Island Lake at twice the standard, and iron at 27, cobalt at 52, and manganese at 128 times the standard. Other contaminants seeping into the lake from the Riverbend ash ponds include boron, barium, strontium, and zinc.

Contaminants found in monitoring wells near Duke's Asheville plant include boron, chloride, chromium, nitrates, selenium, sulfates, thallium, and total dissolved solids. Manganese levels in one monitoring well there registered at over 140 times the standard.

North Carolina's effort to curb Duke Energy's coal ash pollution came after the nonprofit Southern Environmental Law Center (SELC) filed notices of intent to sue for violations of the Clean Water Act. In the case of the Asheville plant, the SELC filed the notice on behalf of the Sierra Club, Western North Carolina Alliance, and the Waterkeeper Alliance; in the Riverbend case, SELC is representing the Catawba Riverkeeper Foundation. The Clean Water Act contains a provision allowing citizens to file lawsuits to force violators into compliance.

"We will be reviewing the state's suit and determining the next steps to be taken by the Southern Environmental Law Center and the Catawba Riverkeeper to protect Charlotte and its drinking water from Duke Energy's illegal pollution," said SELC attorney Frank Holleman.

A similar lawsuit filed on behalf of the Catawba Riverkeeper Foundation by the SELC against S.C. Electric & Gas Co. was settled last year after the utility agreed to move all 2.4 million tons of coal ash from unlined ponds at its Wateree plant near Eastover, S.C. to a lined landfill. Arsenic-tainted runoff from the plant's coal ash ponds polluted the nearby Wateree River.

A Duke University study published last year found high levels of arsenic and other health-damaging pollution in North Carolina lakes and rivers located downstream from power plants' coal ash ponds. In several cases, the levels of contamination far exceeded federal standards for safe drinking water and protection of aquatic life. The study also found that coal-fired power plants that use technologies designed to curb air emissions produced waste with higher concentrations of contaminants.

The action by North Carolina comes amid a stalled effort to establish federal rules for coal ash disposal. After a massive coal ash pond failed at TVA's Kingston power plant in eastern Tennessee in 2008, inundating a community and contaminating nearby rivers, the Obama administration proposed a rule allowing the Environmental Protection Agency to regulate disposal of the waste, which is now governed by an uneven patchwork of state requirements. But that proposed rule remains in limbo, with politicians on both sides of the partisan divide siding with Duke Energy and other utilities that have fought strict federal oversight as too costly.

Meanwhile, environmental advocates have documented over 200 cases of coal ash contamination and spills in 37 states, with most of those incidents involving water pollution.
Tags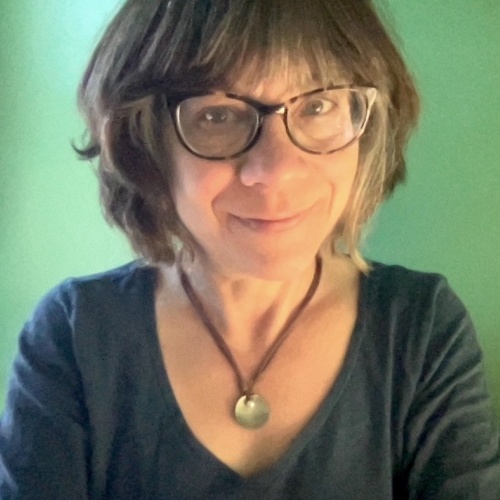 Sue is the editorial director of Facing South and the Institute for Southern Studies.