Young voters face a heavy 'time tax'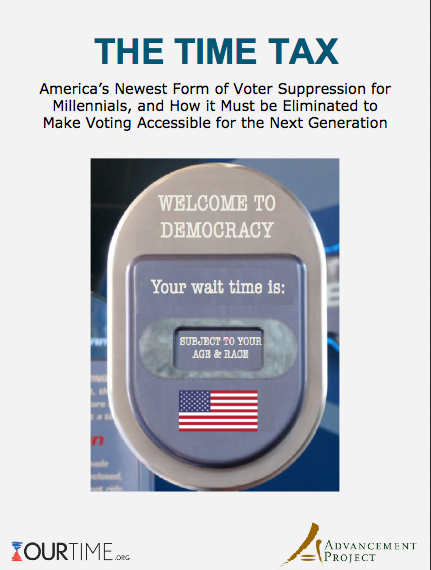 The legacy of former Republican Party precinct chair Don Yelton of North Carolina is that he laid bare the agenda behind laws that restrict voter access through photo ID requirements and early voting cuts.

"If it hurts a bunch of college kids that's too lazy to get up off their [rears] and get a photo ID, so be it," he said on The Daily Show during an interview about North Carolina's Voter Information Verification Act.

Yelton's remarks cost him his job as precinct chair, but his sentiments about college student prevail, as does the state's voter ID law.

Meanwhile, it was those college kids Yelton called "lazy" who had to overcome significant hurdles in order to vote. A report released by the online political organizing group Ourtime.org and the civil rights law organization Advancement Project found that in the 2012 elections it was young voters who were most likely to face excessively long waits to cast their ballots.

Florida and Virginia were the states with the worst waits for voters ages 18 to 29. In Florida, the perennial epicenter for voting problems, the story of how 102-year-old Desiline Victor waited hours in line and almost didn't vote as a result has become legend. But the Ourtime.org report shows that young voters -- and those of color in particular -- also had long waits.

The report found that in Florida's Miami-Dade County, where more than 20 percent of voters were under 30, closing times were later in precincts with more voters under 30. The report also found that the county also had some of the nation's longest lines for early voting. Another jurisdiction with a large percentage of voters under 30 was Orange County, Fla., and its precincts didn't close until roughly an hour-and-a-half on average after their scheduled 7 p.m. closing time.

I witnessed some of this personally while reporting in Tampa in 2012. Due to poor election administration planning and some electrical failures, I saw early voting lines that wrapped around blocks. While churches and get-out-the-vote groups tried to accommodate those waiting in the hot sun by offering water and food, Tea Party poll watchers challenged voters in line, preying especially on younger voters who perhaps didn't know all the Election Day rules.

Such challenges and harassment tend to hold up lines as the disputes have to be resolved before the voters can access the polling place. If a voter is pulled out of line due to confusion from misinformation or to deal with a challenging poll watcher, then it's back to the end of the line if other voters aren't gracious enough to let him or her back in place.

In Virginia, also no stranger to Election Day problems, the waits were also among the longest in the nation. According to the report, precincts in Fairfax County that had larger portions of voters between 25 and 34 had later closing times. This age group also suffered longer voting waits in Prince William County, with a high percentage casting ballots after polls closed. Prince William is northern Virginia's only county where people of color are the majority.

In January, I attended a forum held in the Prince William County community of Woodbridge hosted by Rep. Elijah Cummings of Maryland where they discussed the long line problem. County electoral board chair Keith Scarborough said that in 2008 all of the precinct polls closed on time, but in 2012 there were precincts that closed well after 10 p.m.

Rep. Cummings told me after the forum, "I think it's clear that we have to use the research to do a better job here in Virginia and in other places for predicting how much personnel and how much equipment we need so people don't have to stand in these long lines."

Such resource paucity on Election Day leads to what Christopher Edley Jr., dean of the Berkeley Law School and co-founder of the school's Chief Justice Warren Institute for Race, Ethnicity and Diversity, calls a "time tax." And young voters who may be working multiple jobs or attending classes may not be able to afford to pay it.

Other reasons for long wait times included confusion around redistricting, which led to polling place changes, and the new voter ID law, which held people up if they brought the wrong ID. A study from the Black Youth Project found that a lack of voter ID prevented young black voters from casting ballots at nearly four times the rate of white voters -- 17.3 percent compared to 4.7 percent.

North Carolina may want to take note of this as it gets ready to roll out its own photo voter ID requirement in 2016. War is already being waged in the state on college voters, and black college voters in particular. But so far the students have been prevailing, which flies in the face of Yelton's claims that they're "lazy."

To alleviate the time-tax problem, Ourtime.org and Advancement Project are calling for modernized voter registration systems, the elimination of voter ID requirements and an expansion of early voting periods. They also call for instituting same-day voter registration -- which North Carolina just cancelled.

If the North Carolina government wants to know how this voter restriction story ends, they need only look to Florida and Virginia.
Tags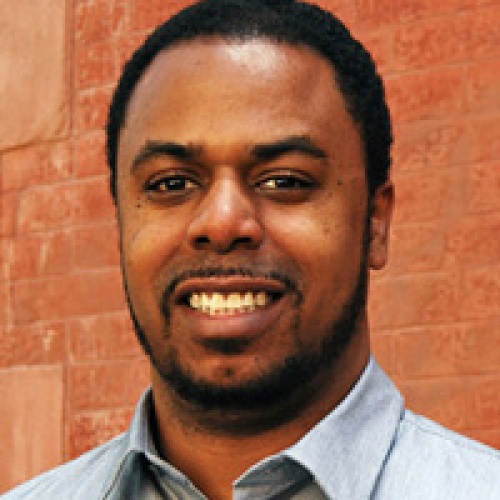 Brentin Mock is a contributor to Facing South focusing on voting rights.