Alumnus of school at center of NC voting rights battle among First Lady's State of the Union guests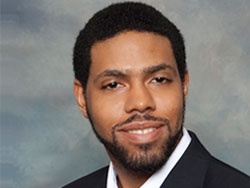 When President Obama delivers his State of the Union address tonight, among the guests who'll be sitting with First Lady Michelle Obama will be a recent graduate of Elizabeth City State University, a historically black school in North Carolina that was at the center of heated battles over voting rights last year.

Tyrone Davis, a native of Winston-Salem, N.C., enrolled in ECSU in 2010 on a fellowship with the Environmental Defense Fund's Climate Corps after becoming interested in environmental policy while studying political science and public administration at N.C. State. While at ECSU, he helped the school cuts its carbon emissions by 200 tons a year and save $31,000 in annual energy costs.

Davis is now in his third year at Elon University School of Law in Greensboro, N.C. and is scheduled to graduate in May. According to his White House bio, he "hopes to use his skills to benefit the environment and make communities safer." Though he has been legally blind since the age of 9, that did not stop Davis from running cross-country and track at North Forsyth High School.

Last year, 56 students at ECSU had their voting status challenged by Pasquotank County Republican Party Chair Richard "Pete" Gilbert because they registered to vote at their campus address rather than their parents' home address. Conservative groups have labeled such student voters as "Bogus Address Voters." However, Gilbert did not challenge the registration of students at a nearby Christian college in Elizabeth City that is largely white.

Last year Gilbert also challenged the right of ECSU student Montravias King to run for a seat on the Elizabeth City council because he was registered to vote at his college dorm. After the local board of elections banned King from the ballot, he appealed to the state elections board with the help of the Southern Coalition for Social Justice and won the right to appear on the ballot. He went on to win the seat in the October election.

Other Southerners who will be sitting with the First Lady at tonight's speech are Kentucky Gov. Steve Beshear, a Democrat who bucked the trend among Southern governors by expanding Medicaid under the Affordable Care Act; Sabrina Simone Jenkins, a single mother and Air Force veteran from Charleston, S.C. who is struggling with $90,000 in student loan debt; and Antoinette Tuff, the bookkeeper who was hailed as a hero for preventing a shooting last August at Ronald E. McNair Discovery Learning Academy in Decatur, Ga. by talking to the gunman about her own personal struggles.

For a complete list of Mrs. Obama's State of the Union guests, click here.
Tags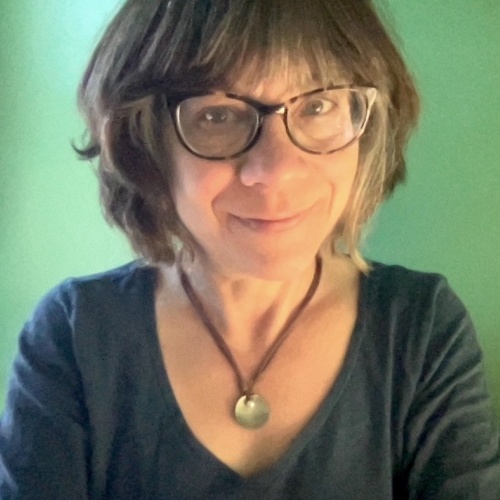 Sue is the editorial director of Facing South and the Institute for Southern Studies.