Art Pope's network misleads, back-pedals in wake of Moyers documentary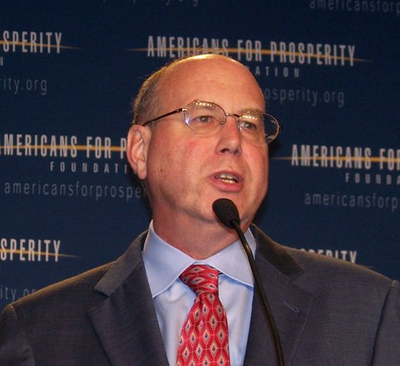 In North Carolina, no single person orchestrates a political machine as big -- and, at the moment, as effective -- as the one erected by GOP mega-donor and state budget director Art Pope. Using a variety of channels, the multimillionaire retail tycoon has spent more than $40 million over the last decade to influence politics and policy.
Pope's money has not only helped Republicans win control of North Carolina politics, it's also helped propel a conservative, pro-corporate policy agenda in the state that, among other things, has changed electoral rules in a way that aids GOP efforts to protect its hold on state government.
These are among the central facts laid out in "State of Conflict," a documentary by Moyers & Company that aired on Jan. 3, 2014. Drawing on research by the Institute for Southern Studies and others, Moyers highlighted the millions of dollars Pope has spent through his personal fortune, his family foundation and his business Variety Wholesalers, and the undeniable impact this network has had in shifting North Carolina to the right.
Since it aired, Pope's network has lashed out at Moyers' one-hour segment. David Riggs, a staffer for The John W. Pope Foundation, which Art Pope chairs, labeled it an "unfair attack" that "falsely portrayed the charitable work" of the foundation.
Writing in the American Spectator, Paul Chesser, a former staffer at the Pope-backed John Locke Foundation known for his advocacy denying basic climate science, dismissed the show as the product of "leftists ... obsessed with Pope." Jason Stvarek of the Franklin Center for Government and Public Integrity, another Pope Foundation grantee, bemoaned Moyers' alleged choice to "sling mud and falsehoods at Pope" while ignoring Pope's contributions to charity.
What's notable in all of the responses from the Pope network is that none challenge the central facts in the Moyers piece: the amount of money Pope's network has spent, its key role in electing Republican lawmakers, or its success in advancing a conservative agenda in the state.
Curiously, all three defenders of Pope focus only on money spent by Pope's family foundation, ignoring entirely the money Pope's family and business have steered into electing Republicans at the state and local level. As the Institute and others have shown again and again, it's the combination of Pope's personal, corporate and foundation spending that, put together, have transformed his network into North Carolina's most powerful political machine.
Pope's power was on full display in North Carolina's 2013 legislative session -- for example, when Pope personally intervened to kill the state's successful "clean elections" program for judges. Pope's network of advocacy groups had fought tirelessly to kill the reform, and Pope as budget director had slashed the program's budget. When Republican Rep. Jonathan Jordan introduced a compromise that would have saved it, Pope made an uncharacteristic visit to the General Assembly to meet with Jordan, who quickly back-pedaled. Perhaps it was no coincidence that Pope's family had spent $16,000 to elect Jordan in 2010, and three of Pope's political groups spent $91,500 to benefit Jordan's campaign.
When faced with these facts, Pope and his defenders change the subject. They argue -- as Chesser, Riggs and Stvarek do in their responses to Moyers -- that Democrats and progressives also spend money to influence politics. But that doesn't address the central point: that Pope, drawing on the wealth of his family fortune and corporate treasury, personally orchestrates an influence network without parallel in North Carolina, and which has enjoyed great success in changing the state's political landscape.
The crux of the issue is that Pope and his allies seem confused about whether to take credit for their influence and role in North Carolina's sharp turn to the right, or to deny responsibility.
For many years, Pope's foundation has downplayed the amount of money it poured into right-wing advocacy groups. Instead of publicizing the millions the Popes spent to back Americans for Prosperity, the Civitas Institute and John Locke Foundation, the foundation issued annual press releases about their grants to soup kitchens and other "humanitarian" causes (another theme in the responses to the Moyers segment).
In 2010, Pope himself even went so far as to make the misleading claim that a mere "fraction" of the Pope Foundation's money goes to right-wing causes. As the Institute has documented, the reality is that conservative advocacy makes up more than two-thirds of the money spent by the Pope Foundation.
Another case in point is the role of Pope's money in North Carolina's passage of an anti-gay marriage amendment in 2012. Pope claimed the Institute had "lied" about his role in the effort, but the money trail was undeniable: Pope's foundation had given more than $1 million to the NC Family Policy Council, the group leading the push to ban gay marriages and civil unions in the state constitution. What's more, Pope's foundation had been steadily increasing its support just as the Council escalated its anti-gay marriage campaign.
The groups that take Pope's money -- some of whom have received 90 percent or more of their income from Pope -- are more open about their central role in North Carolina's rightward turn. The websites of Americans for Prosperity, the Civitas Institute and other Pope-backed groups burst with congratulatory testimonials to their success in helping to elect conservative candidates or promote issues championed by North Carolina's Republican leadership, from tax policy to expanding charter schools and tightening restrictions on voting.
The Washington, D.C.-based Republican State Leadership Committee has been similarly enthusiastic about their accomplishments in North Carolina with Pope's help. Over the last two election cycles, Pope's Variety Wholesalers has given $300,000 to the RSLC, which in turn has funneled money back to Pope's group Real Jobs NC, which has spent $2.8 million on attack ads other spending to benefit state-level Republicans. In 2011, an RSLC blog post on the group's efforts to elect GOP state majorities in time for redistricting proudly stated that the "best recent example of success is in North Carolina."
It appears Pope and his network are willing to claim credit for successfully pushing North Carolina to the right when it serves their purposes -- and show a surprising tendency to shrink away from this legacy when exposed to the light of public scrutiny.
Tags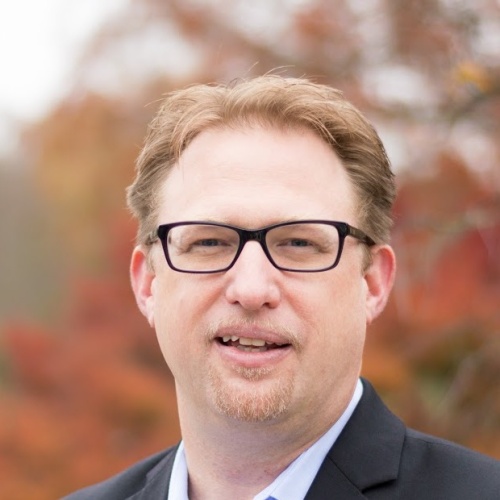 Chris Kromm is executive director of the Institute for Southern Studies and publisher of the Institute's online magazine, Facing South.