Coal ash polluting NC river was once Appalachian mountaintops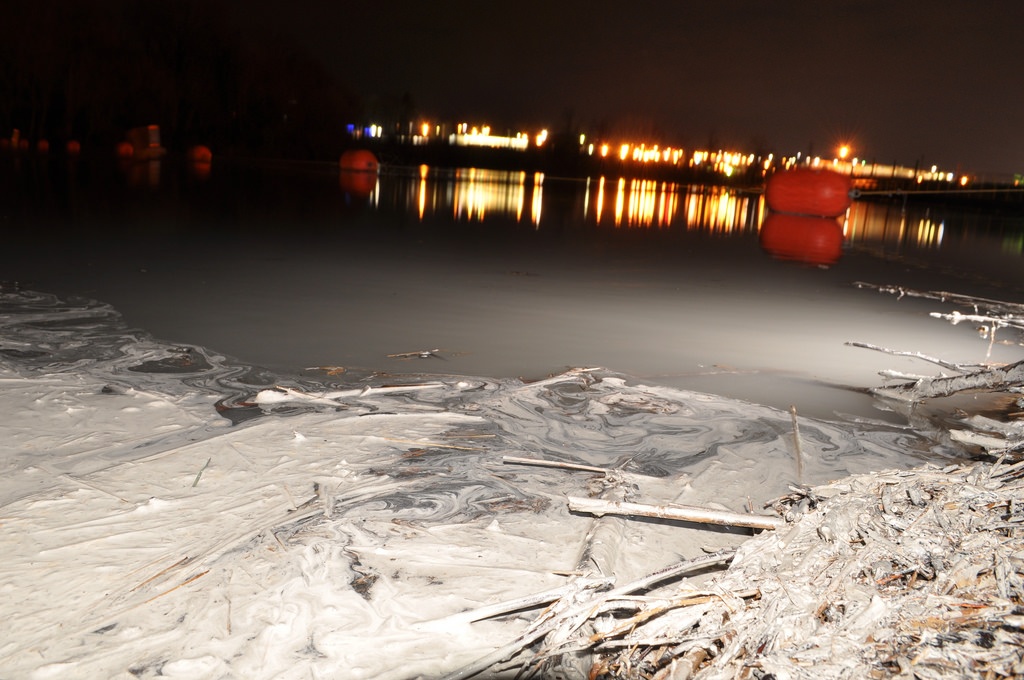 It's likely that some of the coal ash polluting North Carolina's Dan River following last month's spill from a waste pit at Duke Energy's power plant near Eden, North Carolina, was previously mountaintops in Appalachia.
Before its coal-fired units were shuttered in 2012, the Dan River plant was among Duke's operations known to have used coal from Appalachian mountaintop removal mines. Mountaintop removal is an extreme form of strip mining developed in the 1970s that uses explosives to blast off mountain peaks to reach coal seams, with the resulting waste typically dumped into valleys below.
The practice has destroyed more than 500 mountain ridges in Virginia, West Virginia, Kentucky, Tennessee and Ohio, and buried over 1,000 miles of streams. Studies have found that people living near mountaintop removal mine sites have a 42 percent greater risk of birth defects and are 50 percent more likely to die of cancer compared to other residents of Appalachia.
Matt Wasson, an ecologist with the North Carolina-based environmental group Appalachian Voices, says he hopes Duke's coal ash spill "provides an opportunity for people to think about the whole lifecycle of coal and its terrible impacts on people and the environment."
Duke Energy has been a major purchaser of mountaintop removal coal. The company reports that it gets most of its coal from Central Appalachia and calculates that about 25 percent of that comes from mountaintop removal operations. But Wasson says Duke is using a very limited definition of mountaintop removal, and that in fact about half of Central Appalachian coal comes from what most local residents would consider mountaintop removal operations. Excluding coal used for metallurgical purposes, about two-thirds of what's burned in Southeastern coal plants comes from mountaintop removal mines, according to Wasson.
Duke has said it wants to buy less mountaintop removal coal "when [it] can do so without paying a premium." It has also said it wants to reduce its dependency on Central Appalachian coal "as economics and plant reliability warrant."
However, the company and what is now its Progress Energy subsidiary lobbied against legislation introduced in the N.C. General Assembly in the 2009-10 session that would have prohibited the state's electric utilities from purchasing coal extracted through mountaintop removal.
Turning mountains into ashes
According Appalachian Voices' iLoveMountains.org database, Duke Energy's Dan River plant has connections to several mountaintop removal operations in Kentucky, Virginia, and West Virginia:
* The Clintwood Elkhorn II preparation plant in Pike County, Ky. This facility is owned by Clintwood Elkhorn Mining Co., which in turn is a division of TECO Coal, the mining branch of Tampa, Fla.-based TECO Energy. Clintwood Elkhorn operates mountaintop removal and underground mines in the area.
Kentucky's Pike County is a major center of mountaintop removal mining. One study found that it had more than twice the mining disturbance as any other county in Central Appalachia. Residents there have complained of mining-polluted well water running orange and black, burning their skin, and even catching fire.
Other Duke Energy plants in North Carolina that have used mountaintop removal coal from Clintwood Elkhorn II are the Allen Steam Station in Gaston County, the Belews Creek Power Station in Stokes County, and the Marshall Steam Station in Catawba County. The preparation plant has also supplied coal to power plants in Virginia, West Virginia, and Georgia, according to iLoveMountains.org.
* The Kellyview Loadout Facility in Wise County, Va. Operated by A&G Coal Corp., a unit of Roanoke, Va.-based Southern Coal Corp., Kellyview supplies coal from mountaintop removal mines.
A 2012 lawsuit by environmental groups accused A&G of polluting public waters near its Kelly Branch mine in Wise County. Last year a federal judge ruled that the company had violated the Clean Water Act by discharging the regulated pollutant selenium without a permit, but A&G has appealed. In the course of that lawsuit, the company was ordered to pay $4,000 to environmental groups for testing but dragged its feet until the judge stepped in, The Roanoke Times reported. Meanwhile, the company's owner, James Justice, is on Forbes' list of billionaires.
Other Duke Energy plants in North Carolina that have purchased coal from Kellyview are the Allen, Belews Creek and Marshall plants, as well as the Asheville Plant in Buncombe County, the Buck Steam Station in Rowan County (retired in 2013), and the Mayo and Roxboro plants in Person County.
* No. 9 Surface Mine in Mingo County, W.Va. This mountaintop removal mining operation was operated by White Flame Energy and owned by Alpha Natural Resources, one of the largest U.S. coal producers. It closed in 2012.
After Alpha bought scandal-plagued Massey Energy in 2011, the Rainforest Action Network ranked Alpha as the single largest mountaintop removal mining company in the country, responsible for a quarter of all coal production from mountaintop removal mines.
Other Duke Energy plants in North Carolina that have used coal from the No. 9 Surface Mine are the Allen, Belews Creek, Buck and Roxboro plants, as well as the Cape Fear Plant in Chatham County (retired in 2012), and the Lee Plant in Wayne County (retired in 2012). In addition, coal from this mountaintop removal mine was burned at the Tennessee Valley Authority's Kingston plant in eastern Tennessee, the site of a massive 2008 coal ash spill that polluted the Clinch and Emory rivers.
* The Glen Alum Plant in Mingo County, W.Va. This facility processes coal from both underground and mountaintop removal mines on the property. It's owned by West Virginia Coal Venture I and operated by KWV Operations. Those are both part of NextGen Coal, which in turn is owned by The Halle Companies, a land development firm based in Silver Spring, Md.
Other Duke Energy operations in North Carolina that have purchased coal from Glen Alum are Allen, Belews Creek, Buck and Roxboro plants. Glen Alum has also supplied coal to Dominion's Clover Power Station in Halifax County, Va.
* The Holden #25 Slurry Impoundment in Mingo County, W.Va. This in turn is linked to the Holden Surface Mine, a mountaintop removal operation.
Coal slurry is the chemical-laden waste left over after freshly mined coal is processed for market. Like coal ash waste, it is stored in massive, unlined, open-air pits held back by dams that sometimes fail. One such failure in Logan County, W.Va. in 1972, known as the Buffalo Creek Flood, released 130 million gallons of toxic coal slurry into downstream communities, killing 125 people, injuring more than 1,100 others, and leaving more than 4,000 people homeless.
The Holden #25 Slurry Impoundment holds processing waste from coal produced at the Holden Surface Mine, a mountaintop removal operation in nearby Logan County, W.Va. The impoundment and the mine are operated by Coal-Mac and controlled by St. Louis-based Arch Coal, which is the second-largest U.S. supplier of coal behind Peabody Energy of St. Louis. Arch Coal is a major owner of mountaintop removal mines with operations in Kentucky and Virginia as well as West Virginia.
Other Duke operations that have purchased coal connected to the Holden #25 Slurry Impoundment are the Allen, Belews Creek, Buck and Marshall plants.
Raising the bar
The grassroots movement to stop mountaintop removal has made some gains under the Obama administration, which Wasson says has "quietly raised the bar" for mining companies seeking permits from the Army Corps of Engineers. Consequently, there's only about half as much mountaintop removal mining taking place today as five years ago, he reports.
But as the administration has stepped up oversight, some federal lawmakers have tried to block its authority to act. For example, Congress is currently considering legislation introduced by Rep. Bill Johnson (R-Ohio) that would block the Office of Surface Mining from issuing a stricter rule to better protect streams from destructive mountaintop removal mining practices.
That effort is reminiscent of congressional attempts to block the Obama administration from issuing federal rules on coal ash, which is currently overseen by an uneven patchwork of state regulations. But those regulations have too often proven inadequate for protecting human and environmental health, as shown by the North Carolina spill and the hundreds of other coal ash damage cases that have been documented in 37 states.
Duke Energy was among the corporate interests that lobbied against federal coal ash regulation. After a legal battle led by environmental groups, the Environmental Protection Agency is scheduled to release its final coal ash rule in December.
Tags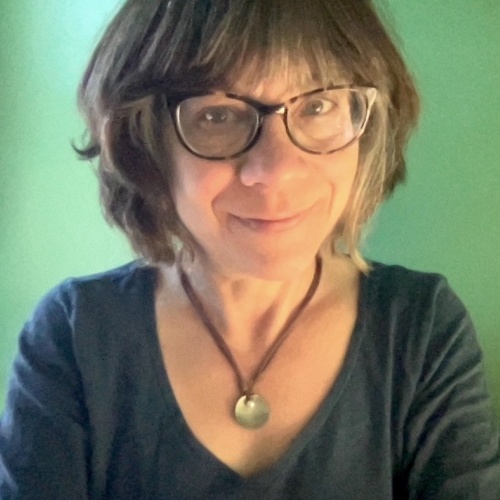 Sue is the editorial director of Facing South and the Institute for Southern Studies.