EPA gives weak protections to communities threatened by toxic coal ash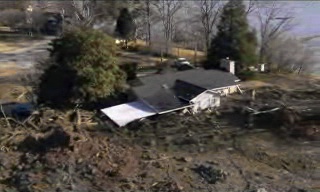 This week marks six years since the dam of a coal ash holding pond collapsed at TVA's Kingston power plant in eastern Tennessee, dumping a billion gallons of toxic waste into two rivers, killing countless fish, and damaging more than 40 homes in a nearby community.

Since then environmental advocates have pressed the federal government to regulate coal ash strictly as hazardous waste and to order the closure of massive, unlined storage pits like the one that failed at Kingston -- but their pleas were ignored.

Last week the Environmental Protection Agency released long-delayed federal regulations for disposal of coal ash that will allow the waste to be treated much like ordinary household trash, even though it contains health-damaging toxins such as arsenic, lead, and radioactive elements. There have been more than 200 documented instances of coal ash spills and contamination across the United States to date, with many of those occurring in the coal-dependent South.

EPA Administrator Gina McCarthy called the rules "a pragmatic step forward that protects public health." But environmentalists say the regulations fail to protect communities adequately and will allow disasters like Kingston and Duke Energy's Dan River spill that occurred in North Carolina earlier this year to happen again.

"EPA's coal ash rule is too little and too late," said Eric Schaeffer, executive director of the Environmental Integrity Project. "Too little because its standards are minimal, vague, and unenforceable. Too late, because damage from collapsing dikes and leaking ash dumps has accumulated in the absence of common sense rules designed to prevent those disasters."

First proposed in 2010 and released only after environmental groups filed a lawsuit over its delay, the rule requires coal ash waste pits to meet certain minimal structural standards and to be monitored for leaks. New waste pits and landfills will have to be lined to help prevent groundwater contamination, and controls are required to curb the release of coal ash dust. Power plants will have to report the results of their inspections on a public website.

However, the rule does not require the cleanup and closure of existing coal ash pits. And it leaves the job of enforcing the new rules up to the states and to lawsuits filed by private citizens and groups.
A troubling lack of federal enforcement

Frank Holleman is an attorney with the Southern Environmental Law Center (SELC), a nonprofit law firm that has been suing utilities around the South for three years now on behalf of environmental advocacy groups under the Clean Water Act's citizen lawsuit provision to force the companies to address faulty coal ash storage. He called the absence of federal enforcement the most problematic part of the EPA's new rule.

"In recent years our states have failed to adequately address the widespread threat of coal ash, and we are concerned that state decision-makers will not do their part in protecting waterways and the health of citizens," Holleman said. "We have seen how this issue plays out in North Carolina, where the state has not done enough to address Duke Energy's irresponsible handling of coal ash, despite the disastrous Dan River spill earlier this year."

Legal actions by the SELC in South Carolina resulted in agreements with S.C. Electric & Gas and Santee Cooper to clean up their polluting coal ash waste pits. The SELC is currently embroiled in lawsuits over Duke Energy's widespread coal ash pollution in North Carolina, and it recently filed notices of intent to sue to clean up coal ash at a Dominion plant in northern Virginia and at TVA's Gallatin plant near Nashville, Tennessee.

SELC got involved because of a failure to act by state governments, where utilities often have tremendous influence. In North Carolina, for example, Duke Energy has long been a major contributor to the campaigns of elected officials from both parties. In the wake of Duke Energy's Dan River coal ash spill in February, a federal grand jury launched an investigation into the company's relationship with the administration of Gov. Pat McCrory (R), which has been criticized for going easy on the company. McCrory previously worked for Duke Energy for 29 years.

But the federal government is not immune to the political influence of electric utilities. The industry has vigorously lobbied the feds against treating coal ash as hazardous waste, arguing that doing so would be too costly and would kill the multibillion-dollar industry that's developed to recycle coal ash into products including concrete, other building materials like wallboard, and plastics.

Since 1990, electric utilities have contributed over $132 million to federal candidates, including over $900,000 to President Obama's first presidential campaign and over $646,000 to his 2012 re-election effort. It has also spent hundreds of millions of dollars on lobbying -- over $92 million in 2014 alone, according to the Center for Responsive Politics.

Rena Steinzor, president of the Center for Progressive Reform and a law professor at the University of Maryland, noted the industry's political clout in her criticism of the EPA's new coal ash rule.

"It's bitterly disappointing that the electric utility industry, which earns profits hand over fist, has succeeded in bamboozling the White House to gut this rule," Steinzor said. "Originally designed by EPA to prevent fatalities, injuries, and grave long-term damage to the public's health, the rule was caught in the cross hairs of naysaying economists on the President's staff, who invented the misguided and subversive notion that if coal ash dumps were cleaned up, coal ash could not be recycled. In fact, a strong rule that makes it more expensive to dispose of coal ash could only result in more of it being recycled, especially because EPA never proposed to place any restrictions on recycling."

Steinzor continued, "When -- not if -- the next spill happens, the White House will share the blame."
Tags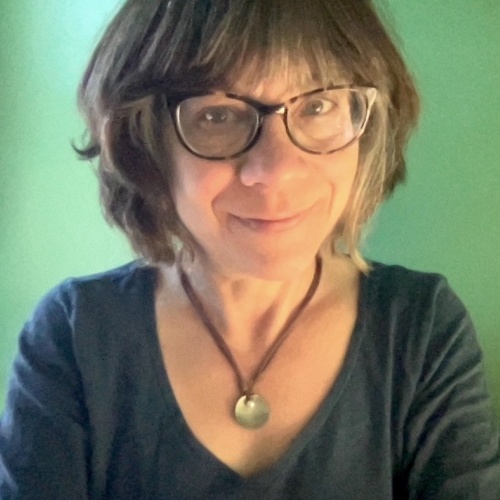 Sue is the editorial director of Facing South and the Institute for Southern Studies.