NC's ongoing coal ash regulatory disaster shows urgency of EPA action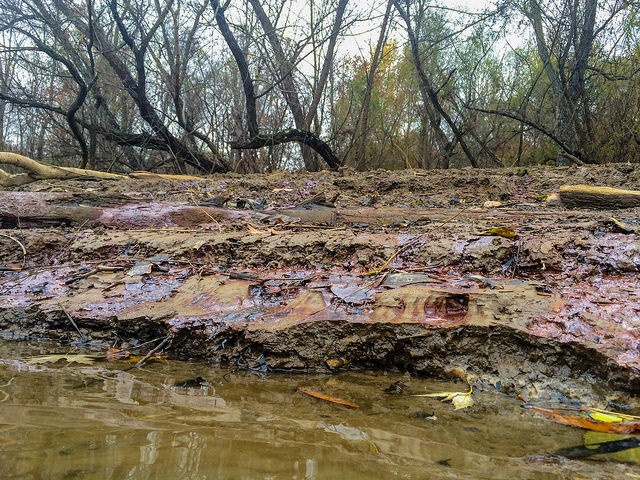 It's been 10 months since a pipe broke beneath a coal ash waste pit at a shuttered Duke Energy power plant in North Carolina, sending 39,000 tons of toxic waste into the Dan River, a drinking water source for downstream communities in Virginia and North Carolina.

One might think that 10 months would have been enough time for the company and North Carolina state regulators to ensure that the coal ash pits at its 13 other power plants across the state were secured and not putting other water sources at risk -- but one would be wrong.

Last week, environmental watchdogs announced they had found "massive coal ash pollution leaks" coming from Duke Energy's Buck Steam Station near the city of Salisbury in central North Carolina. Their tests show the leakage contains health-threatening levels of toxic metals including arsenic, barium, cadmium, chromium, lead, and selenium. The pollution is contaminating the Yadkin River, which joins with the Uwharrie to become the Pee Dee; the Yadkin-Pee Dee is a drinking water source for communities in North and South Carolina.

How toxic is the pollution? The level of cancer-causing arsenic found in the leakage was triple the legal limit, and the level of neurotoxic barium was 6,000 times the health protection standard.

The Waterkeeper Alliance and Yadkin Riverkeeper discovered the pollution last month, when they spotted a quarter-mile-long area of orange-colored leakage below the Yadkin's normal waterline and next to the Buck plant's coal ash waste pits. The leak is hidden from view when the river is at its normal levels. The day after the groups announced their findings, North Carolina regulators said they were investigating whether Duke's coal ash pits were responsible for an orange sheen on the Yadkin.

"It was deeply unsettling to find that known coal ash contaminants have been leaking directly into the Yadkin river below the waterline for an undetermined period of time," Yadkin Riverkeeper Will Scott said.

The Buck Plant leak is no isolated incident: Riverkeepers across North Carolina have found dozens of leaks into the state's waters from Duke Energy coal ash pits, all of which are known to be contaminating groundwater. In some cases, the leakage can be seen flowing out of the waste pits and directly into nearby rivers and streams. Duke Energy and North Carolina environmental regulators have known at least since 2011 that toxic substances have been found in monitoring wells near the Buck plant at levels exceeding state standards.

"We've also been concerned that the contaminated ground water might be leaking into the rivers below the water's surface, where nobody can see it," said Waterkeeper Alliance attorney Pete Harrison. "These latest tests don't just confirm our fears, they show that the toxic loading into the water is actually far worse than we'd imagined."

Conflicts of interest, sweetheart deals

The latest revelations about Duke Energy's mismanagement of its coal ash waste and North Carolina regulators' failure to compel the company to protect public waters came just days before the CBS news show 60 Minutes aired a report on the Dan River spill.

Duke CEO Lynn Good was among those interviewed by reporter Lesley Stahl, who asked about critics who say the company is not doing enough about coal ash.

"I believe our system is operating safely," Good said.

Stahl also interviewed North Carolina Gov. Pat McCrory (R), who has come under criticism for being too close to Duke Energy. He worked for the company for 29 years and faced conflict-of-interest accusations as mayor of Charlotte, when he voted in favor of a proposal that directly benefited Duke, and as governor, when he publicly misstated his stock holdings in the company. He has since sold that stock.

In addition, former employees of Duke Energy and its Progress Energy subsidiary hold high-level positions in his administration (including positions involving environmental oversight), and the company has been a major funder of McCrory's campaigns. Those are among the reasons that, following the Dan River spill, federal authorities launched a grand jury investigation that's looking at the McCrory administration's relationship with Duke Energy.

In talking with 60 Minutes, though, McCrory distanced himself from Duke, telling Stahl that the company's record on dealing with coal ash is "quite poor" and that it has done "very little" to address its coal ash disposal problems.

However, the same could be said of McCrory's administration. It took action to address Duke Energy's well-documented coal ash contamination only after the nonprofit Southern Environmental Law Center (SELC) filed a lawsuit to enforce groundwater protections at Duke plants near Asheville, Charlotte, and Wilmington -- and then it proposed a fine of only $99,111.72 for a company that last year made a profit of almost $3 billion. The settlement was slammed by ethics watchdogs as a "remarkable sweetheart deal anchored with $1 million in campaign contributions."

North Carolina still has not levied a fine against Duke for its Dan River disaster.

What will the EPA do?

The McCrory administration is just now moving ahead with tests to determine the extent of groundwater contamination from Duke's coal ash pits. A law passed by the state legislature this summer requires the company to excavate coal ash from four high-priority sites by 2019 and move the waste into lined landfills away from waterways -- but those sites don't include the Buck plant where the latest leak was found. The law doesn't require action on the other sites until 2029 and could allow the company to simply cap the waste in place.

SELC attorney Frank Holleman told 60 Minutes that leaving coal ash in unlined pits along waterways is a recipe for continuing disaster.

"It doesn't take a rocket scientist to figure out if you dig an earthen, unlined hole in the earth next to a river, and you put in it a substance that has toxic substances, that is going to leak into the groundwater," he said.

But Duke Energy's disposal plans for some of the ash it's moving -- dumping it into old clay mines in Lee and Chatham counties -- is also proving controversial, with some local officials claiming they were "set up" by being kept uninformed about the plans. They also point out that the state's new coal ash law allows the dumping to occur without the county being able to collect fees, as they would be able to do if the dump were classified as a landfill.

Meanwhile, North Carolina's new Coal Ash Management Commission convened last month -- one day after McCrory sued to remove two-thirds of its members over concerns that the legislature overstepped its authority by appointing them. He is joined in his lawsuit against the General Assembly by former governors Jim Hunt, a Democrat, and Jim Martin, a Republican.

With the coal ash regulatory disaster dragging on in North Carolina, the U.S. Environmental Protection Agency is expected to release its final federal rule on coal ash next week. The rule has been delayed amid pressure from Duke Energy and other utilities since it was first proposed in 2010 in response to the massive 2008 coal ash spill at a TVA plant in eastern Tennessee.

Environmental advocates are hoping the Obama administration will opt to treat coal ash as hazardous waste and impose at the federal level the kind of strict oversight that's obviously lacking under state regulation. But they're not pinning all of their hopes on the EPA.

Before it began filing lawsuits over coal ash management in North Carolina, the SELC took legal action in South Carolina that resulted in agreements with South Carolina Electric & Gas and Santee Cooper to clean up its polluting coal ash waste dumps. Now the group is taking its coal ash campaign to Virginia and Tennessee, having recently sent notices of its intent to sue to clean up coal ash at Dominion's Possum Point plant on the Potomac near Washington, D.C. and at TVA's Gallatin plant on the Cumberland River near Nashville.

"We know these coal ash pits are leaking harmful toxins into our water," SELC attorney Ann Davis said. "It can't go on another day."
Tags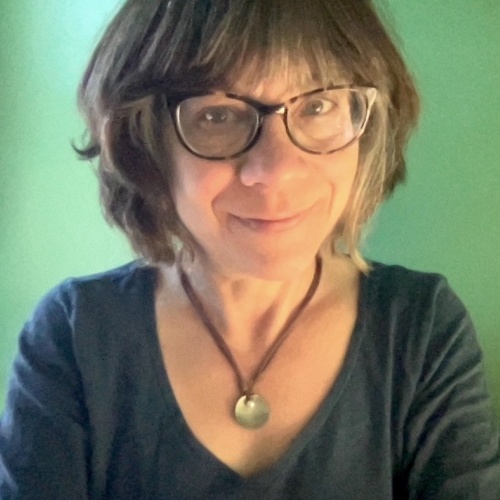 Sue is the editorial director of Facing South and the Institute for Southern Studies.