War between the states brewing over Atlantic drilling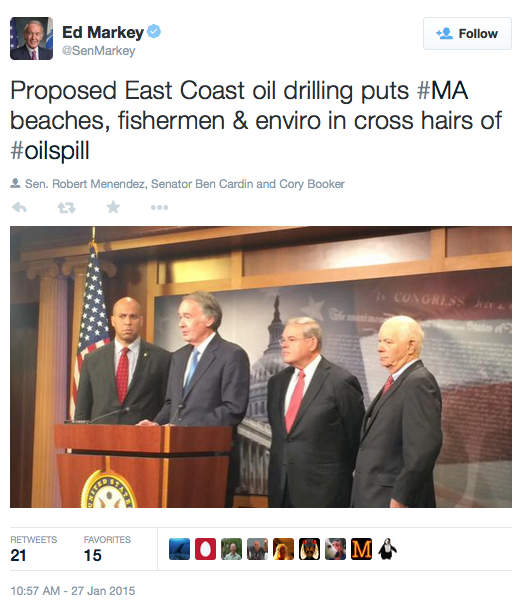 Hundreds of people showed up this week at a hotel in Wilmington, North Carolina for a public hearing on offshore drilling in the Atlantic. Despite a winter storm that left much of the state blanketed in snow and ice, almost 400 people signed in to speak at Feb. 17 event held by the federal Bureau of Ocean Energy Management -- nearly twice as many as showed up at earlier hearings in Washington, D.C. and Norfolk, Virginia combined.

In a ballroom down the hall from the open house-style hearing, about 150 people gathered for a protest against the draft five-year plan for oil and gas development on the Outer Continental Shelf released last month by the Obama administration. The area of the Atlantic where a drilling lease is being considered extends from Virginia to Georgia.

The top concern expressed by drilling opponents was the devastating effect an oil spill could have on North Carolina's tourism-dependent coastal economy.

"As a boat captain and owner of Cape Fear River Adventures, I depend on tourists," said Charles Robbins. "They come here to enjoy our beaches, our exceptional bird breeding grounds, our great fishing, the turtles laying their eggs on shore, civil war ships on the ocean floor, and a plethora of other interests. This industry has proven itself to be one of the most dangerous in existence, so I cannot think of any logical reason to drill off the shore of North Carolina."

In North Carolina, opponents of Atlantic drilling are at odds with the administration of Gov. Pat McCrory, which has been pushing for drilling off the state's coast. McCrory chairs the Outer Continental Shelf Governors Coalition, an alliance of coastal state governors that has led the charge to open to drilling areas previously off limits to oil and gas development. Its other members are governors Terry McAuliffe of Virginia, Nikki Haley of South Carolina, Robert Bentley of Alabama, Phil Bryant of Mississippi and Bobby Jindal of Louisiana -- all Republicans except for McAuliffe, former chair of the Democratic National Committee. Maine Gov. Paul LePage, also a Republican, joined this week. The governors' coalition has close ties to the oil and gas industry.

But top elected officials in other states are fighting the Atlantic drilling proposal, saying the toll of a spill would be too great.

In Delaware, which asked to be excluded from areas where leasing could occur, the head of the state's Department of Natural Resources and Environmental Control in the administration of Gov. Jack Markell (D) submitted comments against Atlantic drilling. "We see no documented scientific justification why the uncertain and likely short-term benefits of oil and gas exploration in the mid-Atlantic warrant further risks to the environment and public health," Secretary David Small said in a letter. Citing concerns about threats to marine life and the potential impact to his state's coastal economy, he called on BOEM to focus on renewable energy such as wind or wave technology, prospects for which could be hindered by drilling.

Both U.S. Senators from Maryland, Democrats Ben Cardin and Barbara Mikulski, also oppose the Atlantic drilling plan. "My concern is about the environment, the risk factors and the impact it could have on the people of Maryland," Cardin said. "It's not worth it from a risk-reward perspective."

Last month, Cardin was joined at a press conference against Atlantic drilling by both U.S. senators from New Jersey, Democrats Robert Menendez and Cory Booker, as well as U.S. Sen. Edward Markey of Massachusetts, also a Democrat. Those senators along with their Democratic colleagues Richard Blumenthal of Connecticut, Jack Reed and Sheldon Whitehouse of Rhode Island, and Elizabeth Warren of Massachusetts wrote to Interior Secretary Sally Jewell last year asking her to protect the Atlantic from drilling.

"Fishing, tourism, recreation and other activities generate billions of dollars in revenue for our states each year," they wrote. "Offshore drilling in federal waters anywhere in the Atlantic would threaten these important economic drivers in our states as well as our coastlines, beaches and environment with the dangers of an offshore oil spill."

Not all of the official opposition to Atlantic drilling is outside of the South: U.S. Sen. Bill Nelson of Florida, a Democrat, has also taken a position against it. "Floridians are well aware of what an oil spill in the region could do, from spoiling beaches that attract tourists from all over the world to damaging productive fisheries and coastal communities," Nelson wrote last year in a letter to Jewell.

Nelson also called on the Interior Department to finalize its rule updating safety standards for blowout preventers and other well controls. That rule was put forward in the wake of the 2010 BP Deepwater Horizon disaster in the Gulf of Mexico, impacts of which are still being suffered today.

Jewell has said that while no new leasing areas can be added to the draft five-year plan, areas can be stricken as a result of feedback gathered during the comment period. Four of the six hearings planned for the Atlantic region have already taken place, with others planned for Annapolis, Maryland on March 9 and in Charleston, South Carolina on March 11. For a full schedule of hearings nationwide, click here.

BOEM will accept public comments on the plan through March 30. For submission details, click here.
Tags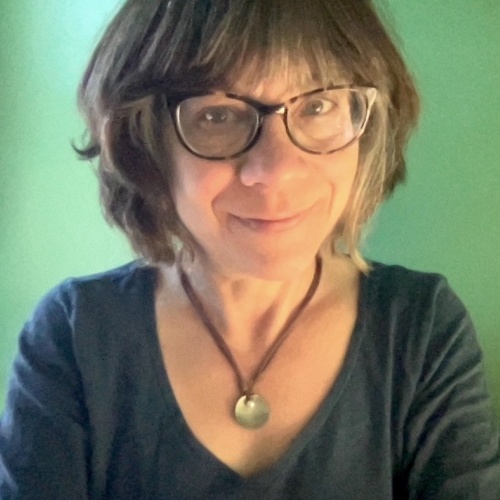 Sue is the editorial director of Facing South and the Institute for Southern Studies.