Art Pope jumps back into political spending game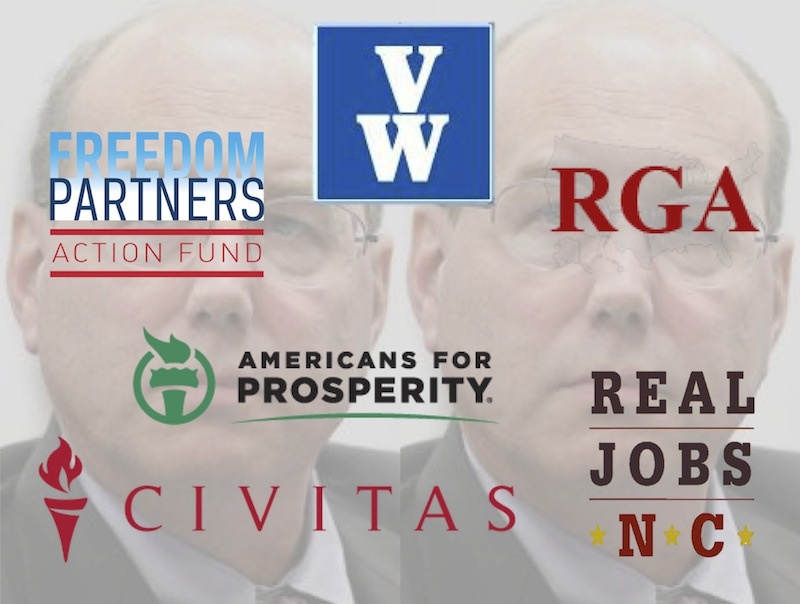 It didn't take long for Republican businessman and political player Art Pope to return to election spending after resigning as North Carolina's state budget director. Since leaving that position less than a year ago, Pope has steered $650,000 from his company to two conservative super PACs.
Pope was instrumental in helping Republican candidates in North Carolina achieve state legislative, gubernatorial, and court victories in 2010 and 2012. He contributed millions of dollars in personal and corporate donations from his
Variety Wholesalers
 discount store chain to political nonprofits he helped create and fund, including
Real Jobs N.C.
 and Americans for Prosperity, which made expensive political expenditures. Together those two groups spent over $500,000 in 2012 to help elect Republican Gov. Pat McCrory, who then named Pope his budget director. 
During his time as state budget chief, Pope and Variety Wholesalers halted their political spending. Pope
stepped down
on Sept. 5, 2014, and speculation began as to whether he would resume his political advocacy. It didn't take long: Only 11 days later, Variety Stores — the wholly owned subsidiary of Variety Wholesalers, where Pope is chairman and CEO — gave $100,000 to the Republican Governors Association (RGA), the Washington, D.C.-based super PAC that spends millions to help Republican gubernatorial candidates. Last year
the governors group spent big
 and racked up key victories in states including
Florida
. 
The same day it donated to the RGA, Sept. 16, Variety Stores also gave $400,000 to the
Freedom Partners Action Fund
, the super PAC of the Freedom Partners Chamber of Commerce, which has been called the "central bank" of the Koch brothers' conservative political spending operation. 
Pope's business has continued making donations this year, giving the RGA another $50,000 on June 18 and $100,000 to the Freedom Partners Action Fund the following day.
Pope has a long history with the Kochs: He served as a founding board member of Americans for Prosperity, and his family foundation has given millions to AFP's 501c3 nonprofit branch. Pope attended the Kochs' recent annual donor summit in California, as he has
in past years
. The summit attendees pledge to give at least $100,000 per year to Koch-approved groups. 
The summit is "about making policy changes for the positive, for a free society, of which one part is ultimately providing resources and information to the elected leaders who implement those decisions," he
told the Associated Press
. 
But not everyone regards the policy changes Pope has helped wrought as positive. The Civitas Institute, a conservative think tank Pope helped create that is funded primarily by his foundation, advocated for limits on voting in North Carolina including an end to same-day registration and a shortened early voting period. Those provisions were incorporated into an omnibus elections bill that the Republican-controlled legislature Pope helped elect passed in 2013.
That law is now being challenged in federal court by voting rights groups, individual voters and the Department of Justice as racially discriminatory. But Pope — who as a state lawmaker in the 1990s was part of a lawsuit challenging North Carolina's two majority-black congressional districts as racial gerrymandering — recently
told the New York Times Magazine
 that he hadn't given the new law much thought.
Tags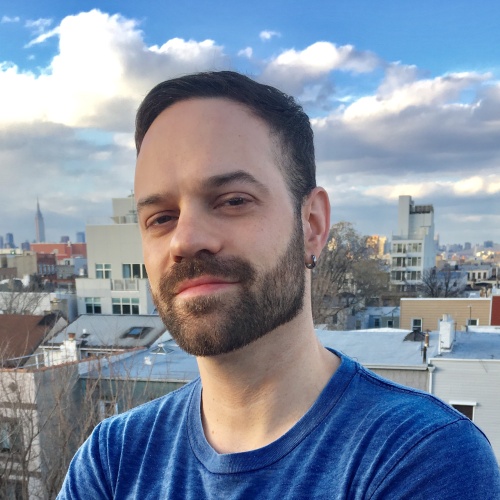 Alex is an investigative journalist based in Brooklyn, New York, and a reporter for the money-in-politics website Sludge. He was on staff at the Institute for Southern Studies from 2014 to 2016. Additional stories of Alex's have appeared in the International Business Times, The Nation and Vice.com.