7 big wins for Southern progress in 2015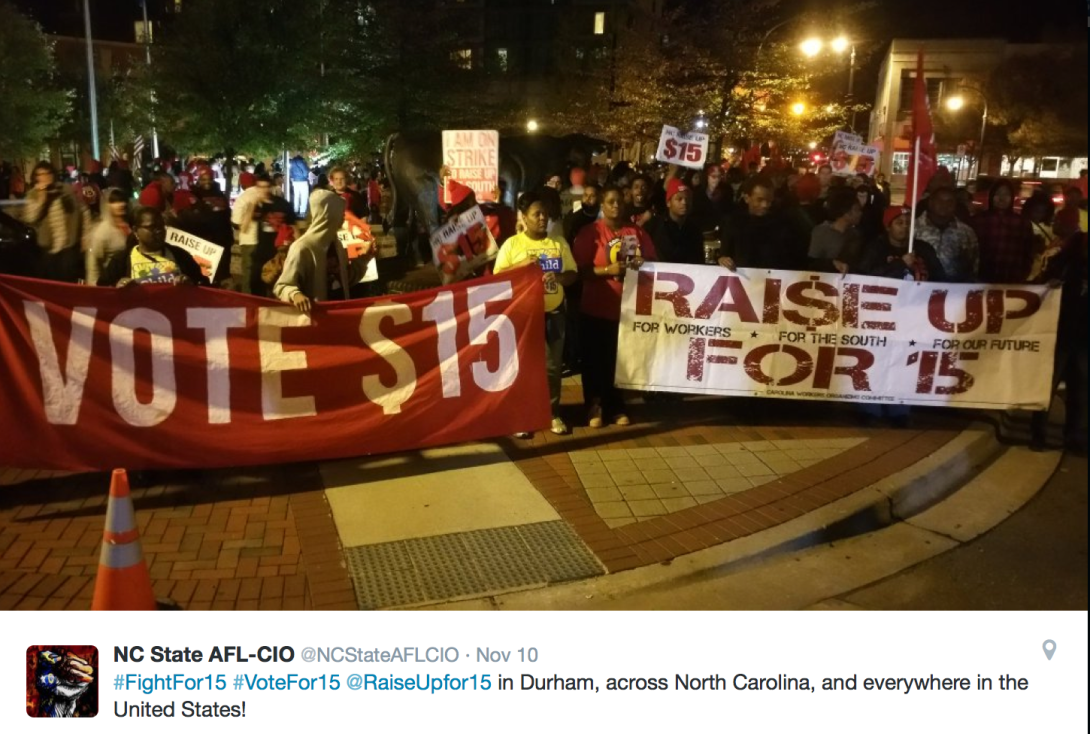 As 2015 comes to a close, we look back and celebrate progress made toward building a better South. The past year was a momentous one on many fronts, with a historic victory on gay marriage at the Supreme Court and the rise of the Black Lives Matter movement. It also brought important victories for the region's workers, voters and the environment.

Here are some of the good-news stories we reported this year at Facing South:

1. Wage gains for Southern workers. The Fight for $15 movement pressing for a higher minimum wage held the biggest action yet in its three-year organizing effort, with strikes and protests taking place last month in 270 cities nationwide including Atlanta, Miami and Durham, North Carolina. The mass mobilization of low-paid workers and their allies came following a number of big wins on wages in the South this year, with Birmingham, Alabama passing an ordinance raising the city's minimum wage to $10.10 by July 2017; the Greensboro, North Carolina city council voting to increase the minimum wage for municipal employees to at least $10 an hour; and New Orleans passing a living wage ordinance of $10.55 for city contract workers.

2. Voting rights restored in Kentucky. Tens of thousands of Kentuckians who had been disenfranchised due to past criminal convictions will once again be able to vote thanks to Gov. Steve Beshear's (D) decision before he left office this month to sign an executive order automatically restoring voting rights to certain felons who've completed their sentences. An estimated 170,000 Kentucky residents with past convictions for nonviolent crimes will once again be able to vote. The policy change will have an especially dramatic impact on voting rights for the state's African Americans, one in four of whom had lost their ability to cast a ballot under the state constitution's felony disenfranchisement provision.

3. Removing symbols of racist oppression. Following the mass murder by a white supremacist of nine African-American people including state Sen. Clementa Pinckney (D) inside the Emanuel African Methodist Episcopal Church in Charleston, South Carolina, in June, U.S. flags — including those at the South Carolina capitol — were flown at half-staff. But the Confederate battle flag that flew over the Confederate monument on South Carolina's capitol grounds was not lowered, as state law prohibited moving it without the consent of two-thirds of the state legislature. The juxtaposition of the symbol of a pro-slavery government flying on the capitol grounds as Pinckney was lying in state inside angered many Americans and led to renewed calls to remove the flag. Several weeks later, following calls from Gov. Nikki Haley (R) and bold direct action by North Carolina racial justice activist Bree Newsome, the South Carolina legislature voted to take it down. The renewed debate over the Confederate flag's symbolism also led to its being removed from the Alabama capitol and other places across the region; to the decision by retail giants including Walmart to stop selling Confederate-themed merchandise; and to a broader conversation about how Confederate symbols transmit views of race and inequality from one generation to the next.

4. Resisting fear, welcoming refugees. Amid an upsurge in Islamophobia following the November terrorist attacks on Paris by Daesh operatives, many U.S. politicians including governors across the South called for slamming the door on people fleeing violence in their home countries. But Southern communities were among those that resisted anti-foreigner sentiment and took steps to welcome refugees. For example, when Tennessee Gov. Bill Haslam (R) called for an end to resettling Syrian refugees in his state, Nashville Mayor-elect Megan Barry urged her city to remain open to those fleeing war. Mayors Mark Kleinschmidt of Chapel Hill, North Carolina and Ted Terry of Clarkston, Georgia were among city leaders who signed a letter supporting President Obama's plan to welcome 10,000 Syrian refugees over the next year. And in Greensboro, North Carolina, a faith-based group ignored threats and continued its resettlement work. "These threats aren't going to keep us from serving refugees," said Stephanie Elizabeth Adams, director of the local office of Church World Service.

5. A historic victory for labor in Tennessee. Earlier this month, nearly three-fourths of the skilled trades workers at the Volkswagen plant in Chattanooga voted to join the United Auto Workers. The first union win in a foreign-owned auto plant in the South, the vote followed last year's loss for the UAW at the Chattanooga VW plant, which came amid efforts by Gov. Bill Haslam, Sen. Bob Corker and other Republican politicians to scuttle the organizing effort. The UAW victory "sent shock waves across the corporate South," observed Labor South's Joe Atkins.

6. Economic populism wins in Louisiana. Last month Louisiana state Rep. John Bel Edwards (D) defeated U.S. Sen. David Vitter (R) in that state's gubernatorial contest, making him the only Democratic governor in the Deep South. The New York Times called Edwards' win "one of the most astonishing victories in Southern politics in years." While Edwards is a social conservative who opposes abortion and gun control, he took a populist stance on a host of economic issues: He supports Medicaid expansion, wants to end tax giveaways to business, aligns himself with public schoolteachers and against charter schools and vouchers, opposes proposals to limit lawsuits, and backs an increase in the minimum wage.

7. Grassroots movement to block Atlantic oil and gas drilling gains strength. An alliance of Southern governors, working in concert with energy industry lobbyists, is pressing the Obama administration to open ocean waters off the East Coast from Virginia to Georgia to oil and gas development. But a burgeoning grassroots movement bringing together environmentalists, business leaders and coastal residents is gaining momentum as it fights to block Atlantic drilling — and is winning support in the halls of power. This month, a bipartisan group of federal lawmakers led by Republican Rep. Mark Sanford of South Carolina and Democrat Bobby Scott of Virginia sent a letter signed by 31 of their House colleagues calling on the Obama administration to halt the permitting of seismic testing for oil and gas reserves, the first step toward offshore drilling. The administration plans to issue a revised drilling plan next year, and activists are working towards having the Atlantic dropped from the proposal altogether.
Tags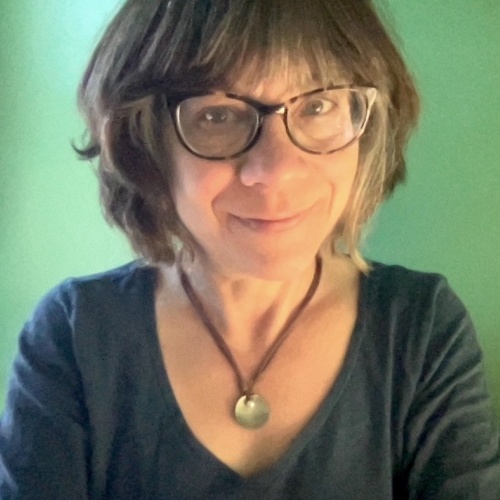 Sue is the editorial director of Facing South and the Institute for Southern Studies.