Trump helps Republicans strengthen power in Southern state legislatures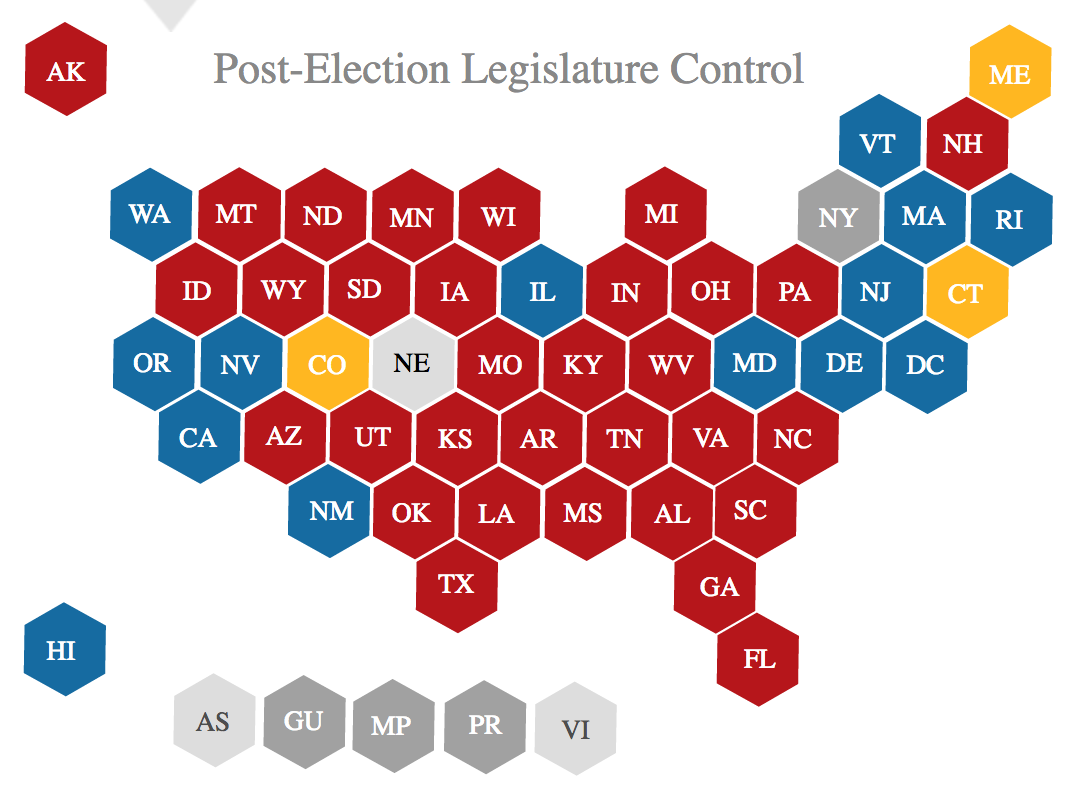 In the run-up to the 2016 elections, Republicans worried about the damage the Trump campaign could cause in down-ballot races. But in key Southern states, Trump's success appears to have helped Republicans make gains in state politics, including securing a key victory: complete GOP control of every state legislature in the South.
Heading into Election Day, the last Democratic holdout in the South was the Kentucky House, where the party maintained a 53-46 majority. But in a state where Trump won 63 percent of the vote, Republicans gained a staggering 18 seats in Kentucky's lower chamber. The GOP now enjoys a 63-46 majority in the Kentucky House.
In neighboring West Virginia, Trump garnered 69 percent of the presidential vote. Democrats picked up one seat in the state House but lost four in the Senate, where Republicans now have a 10-seat majority. West Virginia was also notable for electing Democrat Jim Justice for governor, a billionaire energy executive immune to charges from Trump and others that Democrats were hostile to the coal industry.
In Arkansas, Trump's vote total of 60 percent also mirrored Republican gains. Democrats gained two seats in the state Senate, but lost nine in the House. Trump won 61 percent of votes in Tennessee, where Republicans added two seats to their majority in the Tennessee House and kept their 28-5 margin in the state Senate.
In states where the presidential race was closer — and Democrats nationally invested more get-out-the-vote resources — Democrats fared better in legislative races. In Florida, where Trump's margin of victory was 1.3 percent, Democrats gained one seat in the state Senate and three seats in the House, although both chambers are still dominated by Republicans.
In battleground North Carolina, a state Trump won by four points, Democrats picked up a House seat but lost one in the Senate. Democrats scored key victories in North Carolina, with Roy Cooper enjoying a thin lead over incumbent Republican Gov. Pat McCrory, staunch progressive Josh Stein being elected as attorney general, and Democrat Mike Morgan winning a seat on the N.C. Supreme Court, flipping the ideological balance of the state's highest court. But the small changes in the N.C. General Assembly mean Republicans have kept the supermajorities needed to sustain a veto against the incoming Democratic governor.
The following chart shows the shift in balance of power in all 13 Southern states. (Click on it for a larger version.)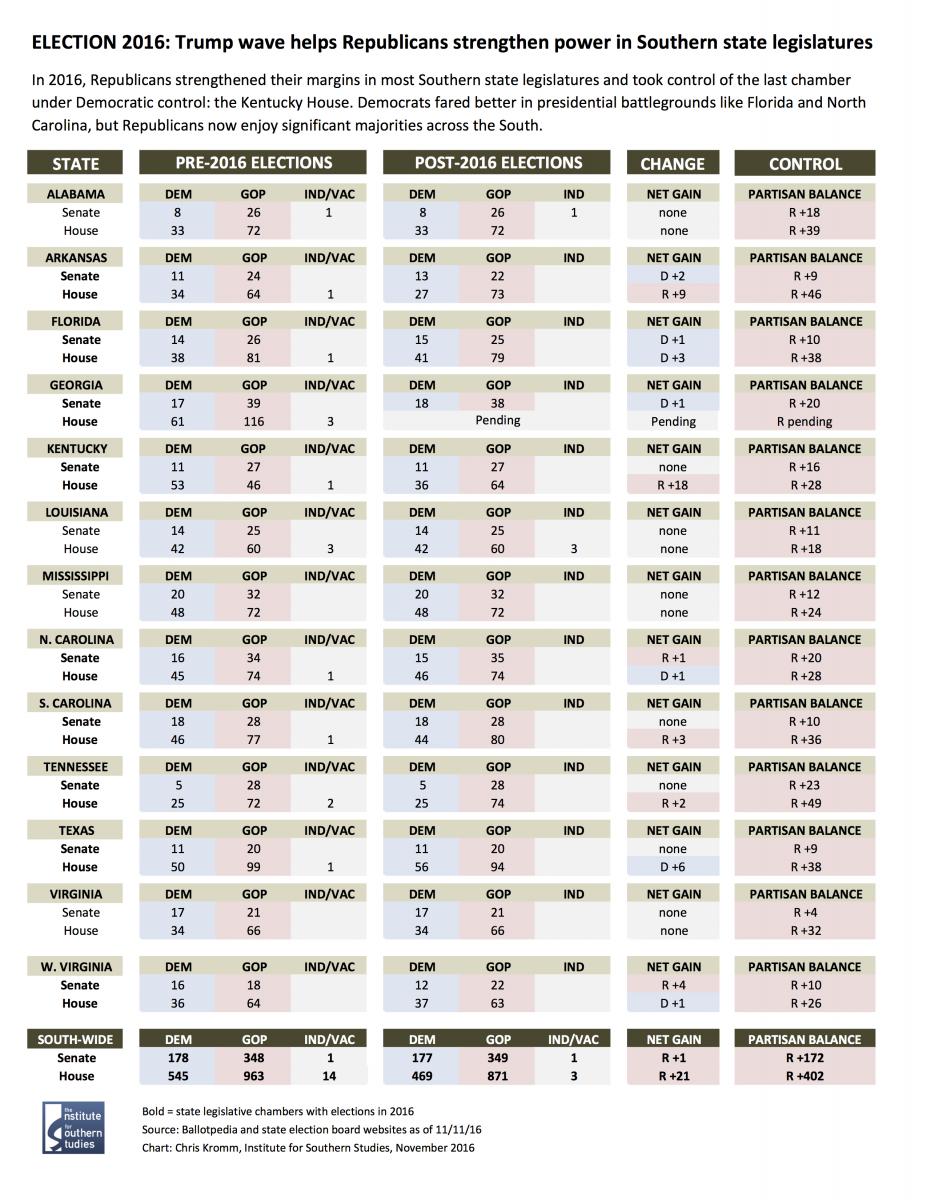 While 2016 was a setback for Democrats in state legislatures, it was an improvement over previous years. Altogether, Republicans gained 22 seats in Southern legislative chambers this year. In 2014, Republicans saw a much more significant gain of 64 seats across the South. Overall, Republicans have improved their margins since 2010, helped by GOP-friendly redistricting plans.
If Cooper is able to maintain his lead in North Carolina, there will be four states with Democratic governors heading into 2017: Louisiana, North Carolina, Virginia and West Virginia. With the GOP's victory in the Kentucky House, Republicans will have nine Southern states where they enjoy a trifecta in state politics: control of the governor's mansion as well as both legislative chambers.
Tags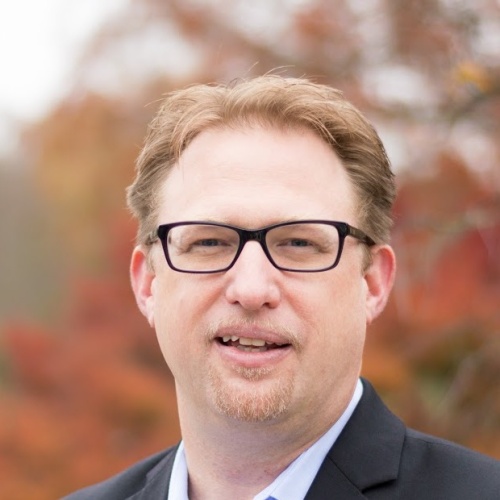 Chris Kromm is executive director of the Institute for Southern Studies and publisher of the Institute's online magazine, Facing South.