North Carolina first to enact controversial model bill sanctioning campus protesters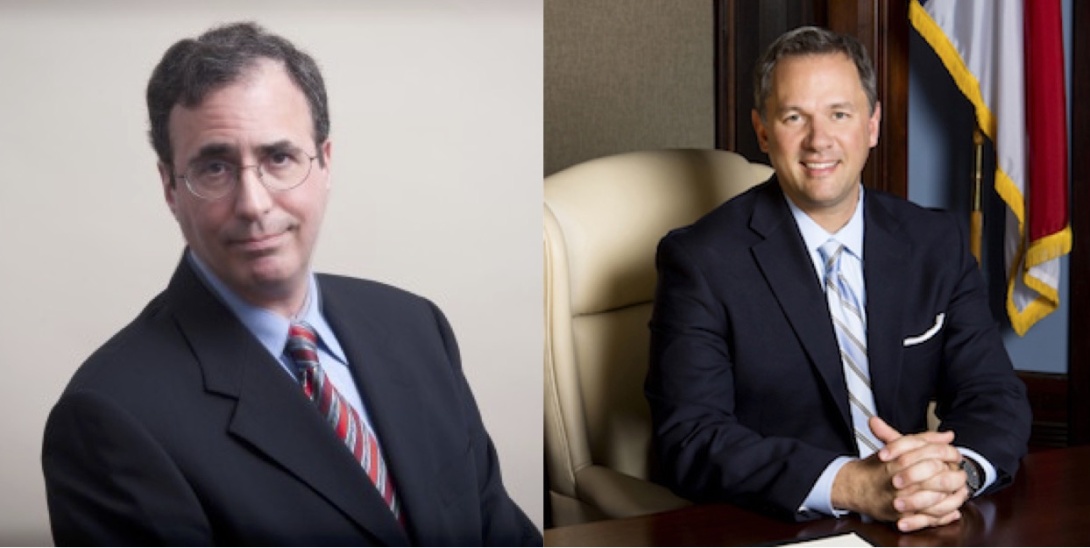 Stanley Kurtz had high hopes for North Carolina, and it didn't let him down.
A conservative commentator and senior fellow at the faith-based Ethics and Public Policy Center, Kurtz co-authored sample legislation for the Goldwater Institute, an Arizona-based libertarian think tank, to limit protests on college campuses. He was responding to so-called "shout-downs" where protesters have forced controversial speakers visiting colleges to leave the stage (as in the case of "The Bell Curve" author Charles Murray at Middlebury College in Vermont) or prevented their speaking at all (as happened to conservative political provocateur Milo Yiannopoulos at Berkeley).
Writing in the conservative National Review, Kurtz argued that the last few years have seen a rise in incidents involving leftist students emboldened by sympathetic faculty to shut out conservative voices. But some critics say the Goldwater legislation goes beyond limiting student interference, defining punishable protest too broadly to protect student's free speech rights. Others take issue with the bill's expansion of government control over universities, with its provisions requiring them to remain neutral on public controversies and to create a free-speech oversight board.
North Carolina has not been the site of any high-profile shout-downs, and in fact the Foundation for Individual Rights in Education — a libertarian group that supports the Goldwater bill — recently rated it as the best state for free speech on campus. But back in March, its Republican-controlled General Assembly became the nation's first to bring a version of the Goldwater bill to the floor.
In fact, North Carolina played a special role in the crafting of the proposal. For more than a year before the model bill's release, Kurtz had worked with the office of Republican Lt. Gov. Dan Forest on campus free speech issues. Kurtz says that Forest's team "provided critical early encouragement and support for the approach that eventuated in the Goldwater proposal."
The version of the "Restore/Preserve Campus Free Speech" bill filed in the N.C. House and Senate on March 29 resembled the Goldwater Institute's model legislation in that it prevented public universities from disinviting controversial speakers and required them to "strive to remain neutral … on the public policy controversies of the day." The bill also called for the creation of a "Committee on Free Expression" to be elected from the majority-Republican UNC Board of Governors to publish an annual report on the state of free speech on UNC campuses.
But it differed from the model in the penalties imposed. Rather than requiring a mandatory one-year suspension or expulsion for students who had twice been found guilty of violations, as Kurtz proposed, the original version of North Carolina's bill charged the state's public universities to develop a range of sanctions that would apply to "protests and demonstrations that infringe upon the rights of others to engage in or listen to expressive activity."
Among those supporting the bill were Jenna Robinson, president of the conservative nonprofit James G. Martin Center for Academic Renewal, and John Hood, chair of the John Locke Foundation, a conservative think tank. Both Raleigh-based groups were founded and are funded by North Carolina businessman and Republican mega-donor Art Pope, whose influence network has long criticized UNC for discouraging conservative viewpoints. One of the bill's primary sponsors, Rep. Jonathan Jordan, served as the Locke Foundation's research director in the late 1990s.
Concerned about the bill's reach, the North Carolina ACLU worked with its sponsors to make sure the final version didn't infringe on anyone's constitutional rights. Amendments were added that scrapped the requirement that universities remain neutral on controversial issues and replaced it with a clause prohibiting them from requiring students or faculty to publicly express a certain political view. And while the bill still requires universities to come up with disciplinary sanctions for those found to have obstructed free speech, it significantly narrowed the definition of which actions are punishable; now, only someone who "disrupts the functioning of the constituent institution or substantially interferes with the protected free expression rights of others" will face disciplinary action. The general counsel for the UNC system told the House Committee on Education that these changes had alleviated UNC's "major concerns" about the legislation.
The General Assembly passed a final version of the bill in late June and sent it to Gov. Roy Cooper (D). Calling it "much improved," the ACLU did not ask for a veto. But Cooper did receive a joint veto request from the National Coalition Against Censorship and the American Association of University Professors. The groups cited concerns that the Committee on Free Expression, which given the Board of Governors' composition would almost certainly be Republican-dominated, "would inject political considerations into the administration of speech policies and sanctions."
The July 30 signing deadline came and went without word from Cooper's office. The legislation had passed both chambers with a veto-proof majority and would likely have become law no matter Cooper's response. By not taking action by the deadline, he allowed the bill to go into effect without taking a public stance.
Since Kurtz's model bill was first introduced in North Carolina, it's also been taken up by legislatures in California, Illinois, Louisiana, Michigan, Tennessee, Virginia, and Wisconsin.  
In Tennessee, the legislature passed a proposal nicknamed the "Milo bill" that was inspired by the Goldwater legislation but neither specified disciplinary sanctions nor set up an oversight committee — changes significant enough that Kurtz said the measure was "not primarily Goldwater based."
The Virginia House passed a resolution that was inspired by Kurtz's bill but was significantly altered. For example, the Virginia legislation does not mandate disciplinary sanctions, instead merely asserting that it is "not proper" for public universities to shield students from offensive speech.
In Louisiana, a version of the bill that Kurtz supported passed the state House and Senate with bipartisan support but was vetoed by Gov. John Bel Edwards (D), who said it was a "solution in search of a problem" and "would only frustrate the goals it purports to achieve." While the procedures required for an override make it unlikely, Rep. Lance Harris (R) said he plans to reintroduce the bill in Louisiana's next legislative session.
When the North Carolina bill became law this week, Kurtz celebrated what he called the first enactment of his proposal — and suggested that its departures from the model could be reversed down the road.
"We are at the beginning of a new state-legislative era, and that beginning is auspicious," he wrote. "The North Carolina Restore Campus Free Speech Act accomplishes the lion's share of what the Goldwater model proposed, including important steps forward on discipline for shout-downs. Goldwater-based bills are under consideration in several states, with more likely to follow next year. And any state bill can be strengthened in a second legislative round if universities continue to abuse their powers."
Tags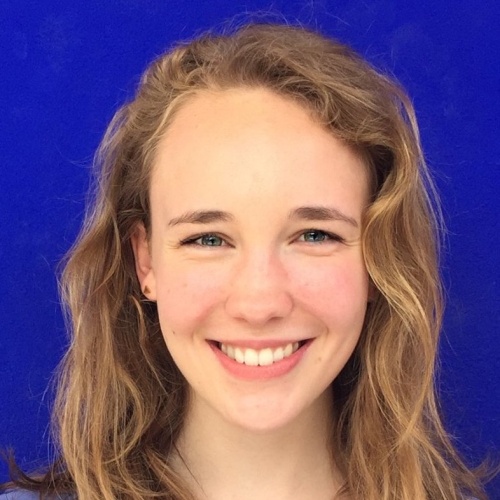 Emma is an undergraduate at Harvard University majoring in Social Studies and an intern with the Institute for Southern Studies/Facing South.