A record number of Black Southerners could be elected to the Senate in 2020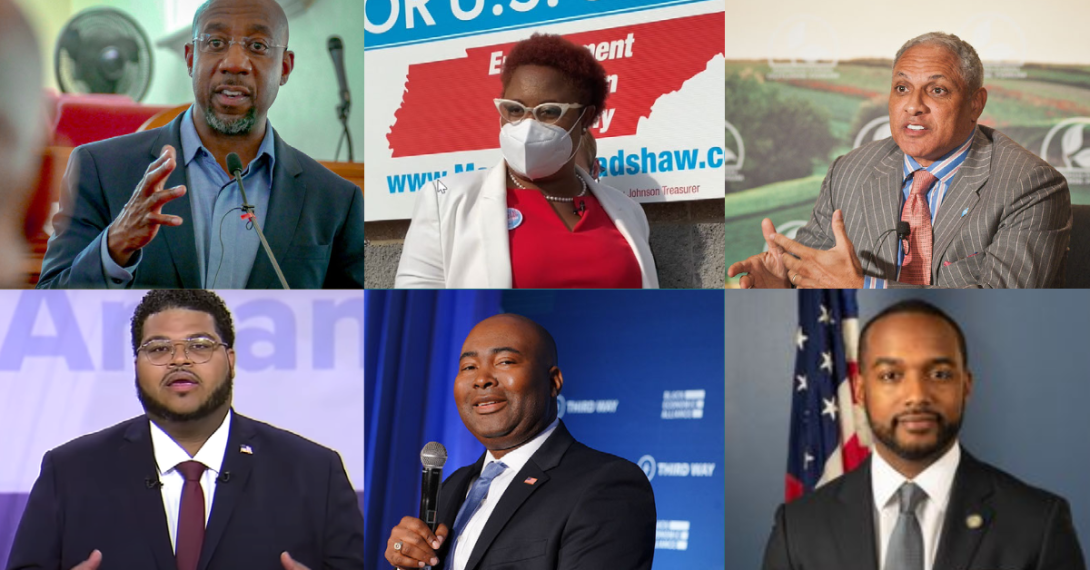 If just one of the six Black candidates running for U.S. Senate in the South* this cycle wins, it would double the number of Black Southerners who have been seated in the country's highest legislative body since the end of Reconstruction. 
Congress has never been fully representative of the American people — particularly the American South, and especially in the Senate. When the Civil War ended, the South's Reconstruction governments, with federal support of the federal government,  enfranchised many newly freed Black men. Many states of the former Confederacy saw Black men elected to local government positions, state legislatures, and even some — from Alabama, Florida, North Carolina, Mississippi, South Carolina, and Virginia— to Congress. 
But as Reconstruction ended — and with it federally supervised elections and, eventually, Black Southerners' right to vote — the South didn't send a Black person to Congress for more than seven decades. 
In the Senate, the gap was more than 130 years.
Then came the civil rights movement and the legislation it won: Following the protections of the Voting Rights Act of 1965, which made literacy tests illegal and instituted federal oversight of election changes in certain jurisdictions with a record of discrimination, Black voting registration numbers in the Deep South skyrocketed. By 1980, Black voter registration in the South had outstripped that in the rest of the country. 
With Black Southerners able to access the ballot for the first time in nearly a century, the dam holding back their entry to Congress began to break: In the 1970s, House districts in the South began to elect Black legislators once again. In 2020, 23 of the South's 147 House districts were represented by Black legislators. But since 1900, the South has sent only one Black person to the Senate. That came with South Carolina Gov. Nikki Haley's 2012 appointment of Tim Scott, her fellow Republican and a former congressperson who retained the Senate seat in a 2014 special election before being elected to a full term in 2016.
* * *
The lack of Black Southerners in Congress isn't just a question of who's not represented. It's also a question of who has been overrepresented, and what effect a Congress with a disproportionate number of white Southerners for decades has had on the body's legislative priorities. As David Bateman, Ira Katznelson, and John Lapinski argue in their book "Southern Nation," white Southerners' influence over Congress in the early 20th century meant that key national legislation was nearly always influenced by the Southern delegation's practice of putting white supremacy first. It also influenced the way the rest of the country thought about the South. 
"The almost complete exclusion of African Americans from Southern representation in the national Congress allows for the white South to present itself as the South," Bateman, a professor of government at Cornell, said. "Had African Americans been there, they would have provided a dissenting voice to the ideological construction of the Lost Cause, the ideological construction of racial paternalism."
Instead, after Reconstruction ended, the white supremacy at the core of Southern Democrats' political philosophy seeped into the political priorities of Northern Democrats and Republicans. "It very likely contributed to a changing understanding of race in the early 20th century, a changing understanding of race that moves towards more explicitly, avowedly racist positions than had been common 30 years before," said Bateman.
Desperate to secure "home rule" during and after Reconstruction, many Southern congressmen pushed against federal funding or intervention of almost any kind, fearful that it would give the federal government the opportunity to promote racial equality in Southern states.  Many of the region's legislators fought against federal education funding that would have disproportionately benefited the South, because it would have provided for Black people's education. When Southern states began employing racist barriers to the vote like poll taxes and literacy tests, the white South only became more powerful in Congress. The region's congressional delegations disproportionately represented the white planters of the Black Belt, who lived in the counties with the South's highest concentrations of Black people — who in turn counted for the purposes of drawing House districts but were almost entirely unable to vote.
The near-total disenfranchisement of Southern Black voters in the 20th century also assured that many of the region's most stridently racist congressmen never faced substantial electoral opposition, and thus accrued seniority and the chairmanships of some of the most consequential congressional committees.
"They're disenfranchised, and yet they still count for purposes of apportionment," said Bateman. "You've disenfranchised at least a quarter of your population in the South, you don't need to represent them — you don't even need to try — and yet you still count them for how many congressional seats you get." The 14th Amendment gave the federal government the authority to take away seats from Southern states that had disenfranchised their Black citizens. But Congress never attempted to enforce that provision — partially because they knew the South would filibuster any attempt to lessen its political power. The white South and its racist commitments shaped federal policy for much of the 20th century.
* * *
In this year's elections, eight Black people nationwide are polling in the top two contenders for their respective Senate races. Six of them are Democrats: incumbent Corey Booker in New Jersey and challengers Marquita Bradshaw in Tennessee, Mike Espy in Mississippi, Jaime Harrison in South Carolina, Adrian Perkins in Louisiana, and Raphael Warnock in Georgia. There's also Libertarian challenger Ricky Dale Harrington Jr. running in Arkansas and Republican challenger John James in Michigan.
Six of those candidates are in the South, and two — Harrison in South Carolina and Warnock in Georgia — are in races currently rated by Cook Political Report as tossups. If just one wins, it would double the number of Black Southerners who have been elected to the Senate since 1900. If they both win (and Warnock would likely have to win in a January runoff), that number would triple. 
The remaining candidates have a tougher road. But their campaigns highlight the unique politics and issues at play in each state.
In Tennessee, political newcomer Bradshaw, endorsed by the local chapter of the Democratic Socialists of America and running on an environmental justice platform, is trailing Republican Bill Hagerty by 20 points. Perkins, the Shreveport mayor who's highlighting his military background, is the highest-polling Democrat in Louisiana's open November Senate primary, which will go to a runoff if nobody gets a majority of the vote. He's running nearly 20 points behind incumbent white Republican Bill Cassidy. Espy, who in 1986 was the first Black Mississippian elected to Congress since Reconstruction and later served as agriculture secretary under President Bill Clinton, is 8 points behind incumbent white Republican Cindy Hyde-Smith, who he's running against for the second time in as many years. And in Arkansas, Libertarian Harrington — a former prison chaplain and current associate pastor —  is polling more than 20 points behind incumbent Republican Sen. Tom Cotton, whose Democratic opponent dropped out.
Arkansas, the only former Confederate state that has yet to elect a Black person to either chamber of Congress, has another opportunity to change that. State Sen. Joyce Elliott (D) is running in a tossup race against incumbent Republican French Hill in the state's 2nd Congressional District, which includes Little Rock. Racism has been a factor in the campaign: Hill warned voters that if elected Elliott "would be a member of the Congressional Black Caucus," and used campaign mailers with edited photos of Elliott at an education rally to tie her to "rioters."
* * *
Electing a Black representative in a diverse Southern House district is one thing. Electing a Black senator in states with a long history of white reticence to vote for Black politicians is another.
"Drawing majority-minority districts is not the exclusive thing, but is a predominant factor in achieving representational parity in the House of Representatives," said "Southern Nation" author Bateman. "You can't do that in the Senate because it's already gerrymandered by the structure of the states. That means that every state has a white majority, you cannot draw majority-minority districts." In much of the South, the majority of white voters have been unlikely to vote for a Black candidate, he said — especially one whose politics don't line up with their own.
That's why in South Carolina, Sen. Tim Scott's Republican party affiliation gave him an edge in the 2014 special election: He won a majority of white voters while losing the Black vote to his Democratic opponent, a Black woman. But this cycle, all of the South's Black Senate candidates — with the exception of the Libertarian Harrington in Arkansas — are Democrats. 
The persistence of the Deep South's white supremacist politics threatens to tip the balance in 2020. In Georgia, as in other Southern states, long early voting lines and polling place closures have led to concerns that the Black vote will be suppressed in urban areas. Rural Black Belt counties face their own concerns over access to the ballot box. "In these states, you're talking about institutionalized voter suppression," said Sekou Franklin, a political scientist at Middle Tennessee State University. "You can almost count on, even if it's just 1% or 2% of voters that are adversely impacted, that it's happening."
To combat this, candidates like Georgia's Warnock — the pastor of Ebenezer Baptist Church in Atlanta and the leading Democratic challenger to incumbent Republican Sen. Kelly Loeffler — have made voter mobilization a key part of their campaign. "Part of the response to rabid voter suppression is massive voter mobilization," Warnock recently told Facing South. He has broken through the pack of 19 other candidates trying to unseat Loeffler in recent weeks, with the most recent polls showing him with a 19-point lead over Loeffler. But he has to win an outright majority to avoid a January runoff. If elected, Warnock would be the first Black senator Georgia has ever sent to Congress.
And in South Carolina, Harrison is fighting tooth and nail against Sen. Lindsey Graham, the longtime Republican incumbent who has drawn the ire of national Democrats for his support of Trump. Harrison has smashed fundraising records in a tossup race that could be key to giving Democrats control of the Senate. A Harrison win would also make South Carolina the first state with two Black senators — a sea change for the state that sent notorious segregationist Strom Thurmond to the Senate for nearly 50 years.
Harrison is consciously embracing a more truly representative version of the South than the one embodied by the region's Senate delegations throughout U.S. history. "We are going to close the book on the old South and write the book for the New South," he says in a recently released ad. "A New South that is bold, a new South that is inclusive, a new South where all of us are valued, where we all have voices that should be heard."
* Facing South counts among the Southern states Alabama, Arkansas, Florida, Georgia, Kentucky, Louisiana, Mississippi, North Carolina, South Carolina, Tennessee, Texas, Virginia, and West Virginia.
Tags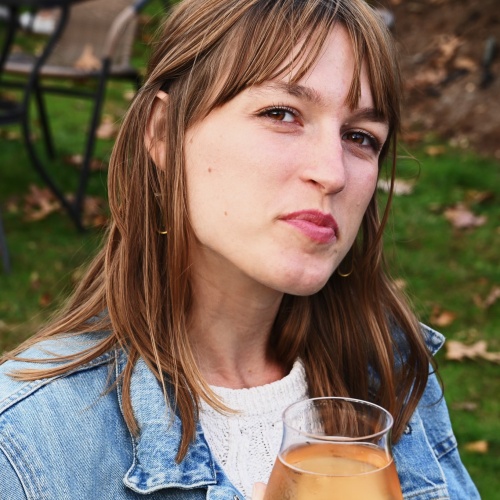 Olivia Paschal is the archives editor with Facing South and a doctoral student in history at the University of Virginia. She was a staff reporter with Facing South for two years and spearheaded Poultry and Pandemic, Facing South's year-long investigation into conditions for Southern poultry workers during the COVID-19 pandemic. Her reporting has appeared in The Atlantic, the Huffington Post, Southerly, Scalawag, the Arkansas Times, and Civil Eats, among other publications.