GOP state attorneys general spread election lies that fueled Capitol riot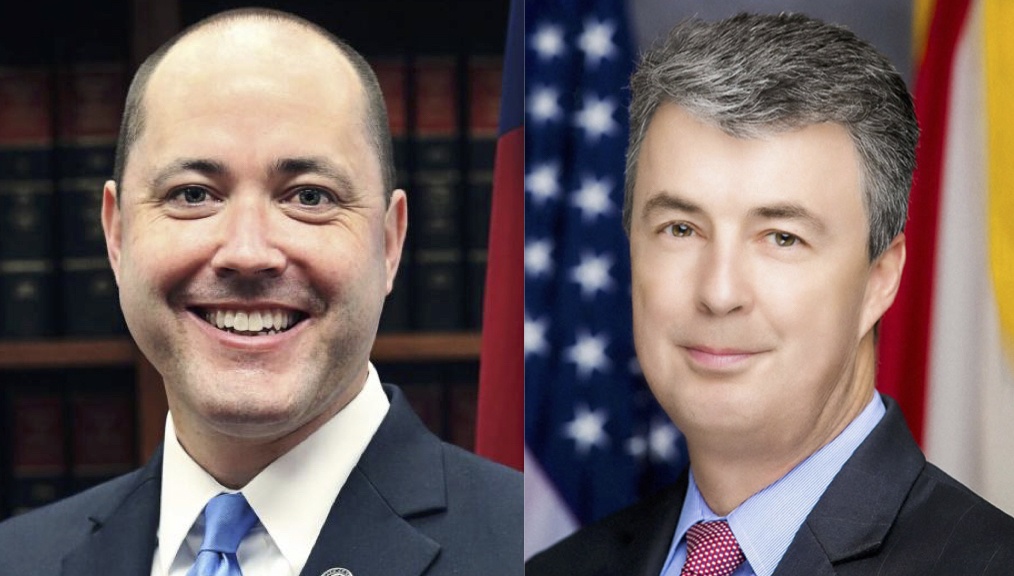 After its nonprofit subsidiary promoted lies about election fraud and made a robocall ahead of the Capitol riot urging Trump supporters to march there to "stop the steal," the Republican Attorneys General Association (RAGA) — a political spending group that promotes the election of GOP state AGs — is under fire for its role in the campaign to block certification of the presidential election.
On Jan. 11, five days after the bloody, feces-strewn riot that left four protesters and one Capitol police officer dead, RAGA Executive Director Adam Piper resigned his post, a move RAGA announced without explanation. Since then, a number of companies and other organizations have said they will suspend or reconsider their donations to the group.
Piper, who held leadership roles in South Carolina Attorney General Alan Wilson's office from 2011 to 2017, previously served as RAGA's policy director. He also formerly served as president and executive director of RAGA's Rule of Law Defense Fund (RLDF), a 501(c)(4) secret-money nonprofit whose most recently available IRS filing says its mission is to "share best practices among state attorneys general." The day before the riot, RLDF sent robocalls announcing, "At 1 p.m., we will march to the Capitol building and call on Congress to stop the steal," according to reporting by Documented, a watchdog group that investigates corporate influence. That hour coincided with the planned timing of the election certification vote.
RAGA's RLDF was also a sponsor of the rally preceding the riot, where President Trump fired up the crowd with false allegations of election theft while U.S. Rep. Mo Brooks of Alabama told protesters, "Today is the day that American patriots start taking down names and kicking ass" — for which he faces House censure. (Brooks, a lawyer and former Tuscaloosa assistant district attorney, has since incorrectly blamed the riot on "antifa.") Beside RLDF, the rally's other sponsoring groups were the Black Conservatives Fund, Eighty Percent Coalition, Moms for America, Peaceably Gather, Phyllis Schafly Eagles, Stop the Steal, Tea Party Patriots, Turning Point Action, WildProtest.com, and Women for America First, as Document reported.
Following the ensuing riot — which led to the injury and eventual death of Capitol Police Officer Brian D. Sicknick, the suicide of another Capitol police officer, the injuries of at least 58 D.C. police officers, and the shooting death of a protester by Capitol police — Piper and other RAGA leaders issued a statement condemning what they called "anarchy." However, RAGA did not acknowledge its role in fueling Trump supporters' ire by sharing repeatedly debunked lies about the outcome of the presidential election, which was certified by all 50 states, Republican- and Democrat-led alike, and called "the most secure in American history" by the U.S. Cybersecurity and Infrastructure Security Agency.
Alabama AG Steve Marshall took over the leadership of the RLDF from Utah AG Sean Reyes in November; Marshall also serves as RAGA's policy chair. He told the Montgomery Advertiser that he was unaware of RLDF's involvement in the anti-certification rally and blamed staff. Marshall was appointed AG by former Gov. Robert Bentley (R) in 2017 to replace Luther Strange, who filled Jeff Sessions' U.S. Senate seat when he became Trump's attorney general. A former Democrat who switched to the GOP in 2011, Marshall's statement on the pro-Trump mob's violence at the Capitol drew a distinction between what he called the "passionate but peaceful protestors" who had gathered as lawmakers certified the election and "those who chose to engage in violence and anarchy" — who, he said, "should and will be held accountable under the law." A month before he took the RLDF's reins, Marshall led a successful challenge to the U.S. Supreme Court that struck down a federal court order allowing curbside voting in Alabama for voters worried about contracting COVID-19.
Besides Marshall and Reyes, other members of RAGA's 2021 executive committee are AGs Chris Carr of Georgia and Eric Schmitt of Missouri, chair and vice chair respectively, and members Daniel Cameron of Kentucky, Mike Hunter of Oklahoma, Jeff Landry of Louisiana, Ashley Moody of Florida, and South Carolina's Wilson. Landry chaired the group last year, which RAGA called a "historic year" in which Republicans "enforced law and order amid nationwide anarchy and violence." Among RAGA's fundraising campaigns in 2020, a year that saw a nationwide uprising against police brutality and racial injustice, was one called "Lawless Liberals," featuring videos titled "Our America vs. Their America," "Antifa Is an Organization" (restricted as "inappropriate for some users"), and "This Is Getting Scary." In addition, RAGA sent out tweets before and after the election promoting false conspiracy theories that the Democrats were conspiring to "steal" it, as Popular Information reported.
RAGA leaders were also involved in Texas AG Ken Paxton's lawsuit filed last month in the U.S. Supreme Court challenging the presidential election results in the battleground states of Georgia, Michigan, Pennsylvania, and Wisconsin, claiming changes made to accommodate voters in the COVID-19 pandemic were unlawful. Among those signing on to the suit were RAGA's Hunter, Landry, Marshall, Moody, Reyes, Schmitt and Wilson, as well as the Republican AGs of Arkansas, Indiana, Kansas, Mississippi, Montana, Nebraska, North Dakota, South Dakota, Tennessee, and West Virginia.
The Supreme Court ruled that Texas lacked standing to bring the case, one of more than 60 lawsuits challenging the presidential election results that were rejected by state and federal courts. But the judiciary's rejection of the legal gambit did not stop RAGA's RLDF from continuing to falsely claim in its Jan. 5 robocall that the 2020 presidential election was "stolen."
RAGA funders reconsider
RAGA was formed in 1999 by conservatives including former Texas Attorney General John Cornyn seeking to curb lawsuits against corporate wrongdoers. (Three years later, Cornyn would be elected to the U.S. Senate, where's he's now his state's senior senator; he split with junior Sen. Ted Cruz over certifying the 2020 presidential election, saying that "allegations alone will not suffice" and "evidence is required.") Three years later when the Republican State Leadership Committee was launched, RAGA operated as its subsidiary until becoming independent in 2014. At the time of RAGA's founding there were 12 Republican attorneys general nationwide; today there are 26, including in 11 of the 13 Southern states.
RAGA is organized as a 527 nonprofit under IRS rules. Such groups are permitted to raise unlimited funds from individuals, corporations or labor unions but must register with the IRS and disclose contributions and expenditures. They can work to influence issues, policies, appointments, or elections but are not supposed to coordinate with candidates' campaigns. 527s can be dominant forces in elections, however: In the 2016 AG race in West Virginia, for example, RAGA bought $6.8 million in ads supporting the re-election of Republican Patrick Morrisey, outspending both his and his opponent's campaigns. Morrisey, who served as RAGA's chair in 2017, has declined to comment on the group's role in the Capitol riot.
Facing South reviewed the three quarterly disclosures RAGA filed with the IRS in 2020 (first, second, and third) as well as the post-election filing covering the period up to Nov. 23. During that period the group raised over $18.3 million — much of it from corporate interests.
The group's biggest donor by far, giving over $2.7 million, is The Concord Fund of Washington, D.C. Known until recently as the Judicial Crisis Network, this far-right secret-money network has been working with President Trump to get allies appointed to the federal judiciary; it also pushed voting restrictions before the 2020 election, according to reporting by OpenSecrets.org and The Guardian. It's run by Carrie Severino, a former clerk for Supreme Court Justice Clarence Thomas, whose wife, Ginni Thomas, took down her Facebook page after reports surfaced about her promotion of the Jan. 6 anti-certification rally.
Among the other donors who have given RAGA at least six-figure contributions in 2020 were the U.S. Chamber Institute for Legal Reform ($750,000); Karen Wright and Thomas Rastin of Ohio gas compressor manufacturer Ariel Corp. ($500,000 each); multinational conglomerate Koch Industries ($375,000); multilevel marketing company Melaleuca ($290,000); Virginia tobacco giant Altria ($275,000); index-fund pioneer Rex Sinquefield of Missouri ($250,000); telecomm firm Comcast ($210,315); attorney and former U.S. diplomat C. Boyden Gray ($200,000); pharma company Pfizer ($150,930); Ronald Cameron, owner of Arkansas poultry giant Mountaire Farms ($150,000); Cherokee Nation Businesses of Oklahoma ($150,000); billionaire Home Depot founder Bernard Marcus of Atlanta ($150,000); Wal-Mart Stores ($140,000); Home Depot ($130,957); Anthem, the largest for-profit managed care company in the Blue Cross Blue Shield Association ($130,000); Lowe's home improvement company ($125,775); Ace Cash Express ($125,000); AT&T ($125,000); financial services firm AWL Inc. ($125,000); Anschutz Corp., owner of Coachella Music Festival ($125,000); home health company Caremark ($125,000); health care insurer subsidiary Centene Management ($125,000);  Fears Nachawati, a personal injury law firm in Dallas ($125,000); media and internet holding company InterActiveCorp, ($125,000); e-cigarette maker JUUL ($125,000); home health services company LHC Group of Lafayette, Louisiana ($125,000); online dating company Match Group ($125,000); pharma company Horizon Therapeutics ($100,265); retail giant Amazon ($100,000); brewer Anheuser-Busch ($100,000); retired banking executive Leslie Baker of Winston-Salem, North Carolina ($100,000); electricity company Entergy of Louisiana ($100,000); General Motors ($100,000); billionaire venture capitalist Peter Thiel ($100,000); and Uber Technologies ($100,000).
RAGA's disclosure reports show the group also has a number of major donors in Southern states. They include numerous energy interests: NextEra Energy of Juno Beach, Florida ($75,000); Valero Energy of San Antonio, Texas ($50,350); Dominion Energy of Richmond, Virginia ($50,000); Texas-based oil giant ExxonMobil ($50,000); Texas gas driller Range Resources ($50,000); Southern Company of Atlanta ($42,500); CenterPoint Energy of Houston ($25,000); Florida Power & Light ($25,000); Georgia Power ($25,000); Diversified Gas and Oil of Birmingham, Alabama ($15,000); and Duke Energy, headquartered in North Carolina ($10,000). RAGA's Southern donors also include health care interests: Fresenius Medical Care of Metairie, Louisiana ($50,800); Blue Cross Blue Shield of South Carolina ($50,000); Nashville, Tennessee-based HCA ($50,000); Ochsner Clinic Foundation of New Orleans ($50,000); Smile Direct teledentistry company of Nashville, Tennessee ($40,000); Sensiva Health of New Orleans ($25,000); and Tenet Healthcare of Dallas ($25,000). Others major Southern donors are Atlanta-based Coca-Cola ($50,000); software giant SAS Institute of Cary, North Carolina ($50,000); Sazerac, an alcoholic beverage company with offices in Kentucky and Louisiana ($50,000); Smithfield Foods of Virginia ($50,000); Tyson Foods of Arkansas ($40,000); Reynolds American tobacco of North Carolina ($30,000); home construction giant Lennar Corp. of Miami ($15,000); and U.S. Sugar of Lewiston, Florida.
Other prominent companies and organizations that made major donations to RAGA last year are the National Rifle Association ($85,000), Cigna Health and Life Insurance ($80,350), Caesar's Entertainment ($75,350), Facebook ($75,000), TikTok ($75,000), Charter Communications ($50,645), University of Phoenix ($50,400), American Petroleum Institute ($50,000), Johnson & Johnson ($50,350), Fox Corp. ($50,000), Monsanto ($50,000), American Gas Association ($40,000), Microsoft ($36,622), Toyota ($35,000), National Beer Wholesalers Association ($25,750), DoorDash ($25,000), JPMorgan Chase PAC ($25,000), PepsiCo ($25,000), Walgreens ($25,000), Yelp ($15,375), and Lyft ($15,000).
Taking a longer perspective, ProPublica's Nonprofit Explorer shows RAGA's industry-level funders from 2012 to 2019. Among the biggest are the Alliance of Automobile Manufacturers, Blue Cross and Blue Shield Association, Distilled Spirits Council, Recording Industry Association of America (RIAA), and the U.S. Chamber of Commerce. RAGA also received significant funding from numerous energy industry groups including the American Fuel and Petrochemical Manufacturers, American Natural Gas Alliance, and the Edison Electric Institute. Not surprisingly, RAGA has been involved in efforts to block state action on climate change, as DeSmogBlog has reported. Climate change, like the 2020 election, has been a target of a corporate-backed disinformation campaign that has involved RAGA donors, including ExxonMobil and the American Petroleum Institute.
The public outrage over the riot at the U.S. Capitol is hurting RAGA's fundraising. Popular Information reports that the University of Phoenix is demanding its $50,400 donation back, while DoorDash, Edison Electric Institute, Facebook, Lyft, RIAA, and Smithfield Foods said they are suspending further contributions to RAGA. The Cherokee Nation has also announced it's withdrawing its $150,000 donation to the group. And Eli Lilly, Johnson & Johnson, Microsoft, and Smile Direct told Popular Information they're reviewing their contribution policies in light of RAGA's messaging.
RAGA has not released any additional statements on the riot or its funders' decision to walk away. But at least one leader is distancing from the organization, at least in a small way: The Tampa Bay Times reported that Florida AG Moody erased the RLDF, on whose board she served, from her online biography.
Tags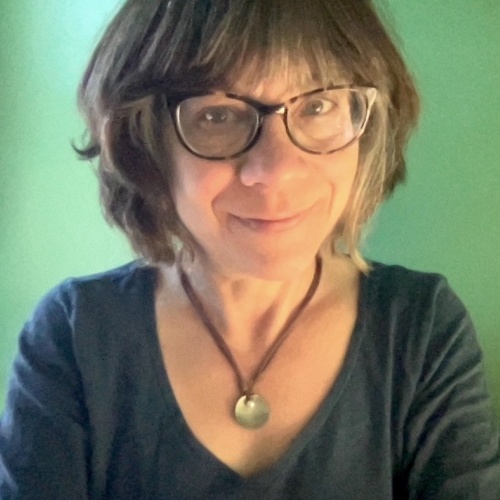 Sue is the editorial director of Facing South and the Institute for Southern Studies.