How Mark Meadows' nonprofit benefited from Trump's 'Big Ripoff'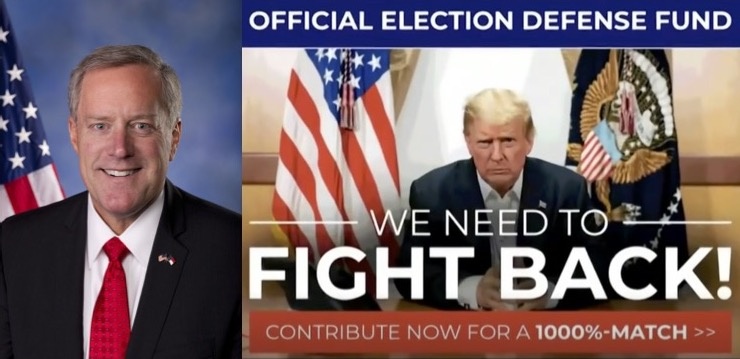 (Update: On June 28, four days after this story was published, the Select Committee to Investigate the Jan. 6 Attack on the U.S. Capitol revealed that Mark Meadows himself, along with Trump attorney Rudy Giuliani, also requested pardons after the attack.)
Among the matters discussed at the ongoing congressional hearings into Donald Trump's supporters' attack on the U.S. Capitol and the presidential election certification process on Jan. 6. 2021, is how the former president's campaign used what it knew to be false claims of fraud to raise money — lots of money.
As Amanda Wick, a senior investigative counsel for the Jan. 6 committee, testified in a video, after election night Trump began to "barrage" small-dollar donors with emails containing disinformation, "sometimes as many as 25 a day," and continued to do so until 30 minutes before the Capitol breach. The emails asked for contributions to something called an Official Election Defense Fund, but the committee revealed that such a fund did not exist. Instead, most of the $250 million Trump raised from his false claims went to an entity he created in November 2020 called the "Save America PAC," which in turn paid millions of dollars to Trump-connected organizations.
"Not only was there the Big Lie, there was the Big Ripoff," said Rep. Zoe Lofgren, a California Democrat and member of the bipartisan select committee investigating the Capitol attack, during the second hearing held on June 13.
The Jan. 6 committee showed that the Save America PAC sent $5 million to Event Strategies, the company that organized the rally preceding the Capitol riot. It paid $204,857 to Trump's hotel business. And it donated $1 million each to the America First Policy Institute, a nonprofit think tank led in part by former Trump economic advisor Larry Kudlow and former Small Business Administration head Linda McMahon, and the Washington, D.C.-based Conservative Partnership Institute (CPI).
CPI is a 501(c)(3) charitable nonprofit founded in 2017 and chaired by Jim DeMint, who represented South Carolina in the U.S. House from 1999 to 2005 and the U.S. Senate from 2005 to 2013. A leading figure in the far-right tea party movement that opposed President Obama, DeMint went on to serve as president of the Heritage Foundation but resigned from the conservative think tank in 2017 at the unanimous request of the board, which cited "significant and worsening management issues that led to a breakdown of internal communications and cooperation." Mickey Edwards, one of Heritage's founding trustees and a former Republican congressman from Oklahoma, told Politico at the time that DeMint changed Heritage "from a highly respected think tank to just a partisan tool and more ideological — more of a tea party organization than a think tank."
At CPI, DeMint is free to embrace his fringe leanings. The stated mission of the group, which has a staff of 20, is "to serve and support the conservative movement on Capitol Hill." According to its 2021 annual report, CPI trained 49 members of Congress last year as well as 246 staff members from 132 congressional offices. It offers broadcast studios and spaces for meetings and events, convenes coalitions of conservative organizations, and vets, trains, and places congressional staff. Among the members of Congress it cites as using its services are far-right Reps. Marjorie Taylor Greene of Georgia and Lauren Boebert of Colorado, outspoken election deniers who were among the 147 House Republicans who voted to overturn the results of the 2020 presidential race after the Capitol attack. Greene is also among the six Republican House members that the Jan. 6 committee has identified as having sought pardons from President Trump in the riot's aftermath.
Many of CPI's key players came from the Trump administration. For example, its president and CEO is Ed Corrigan, who led the Trump transition team's personnel selection process for domestic policy departments. In January 2021, CPI hired Cleta Mitchell, an attorney who played a central role in Trump's failed effort to overturn the 2020 presidential race and who — after coming under fire for her role in baselessly challenging the results in Georgia — quit her job at the prestigious Foley & Lardner firm, where she had represented the National Rifle Association, the National Republican Senatorial Committee, and the National Republican Congressional Committee. She now leads CPI's "Election Integrity Network," which aims to train conservative poll watchers as part of a broader effort to create enough disputes to justify intervention in the election by Republican-controlled state legislatures. CPI's Election Integrity Network also fought federal legislation to expand voting rights, including the For the People Act, the John Lewis Voting Rights Advancement Act, and the Freedom to Vote Act. Last November, Mitchell was appointed to the U.S. Election Assistance Commission's board of advisors, which has no rule making authority but offers recommendations; she was nominated by the commission's Republican-appointed members and approved by a majority vote.
Two months after hiring Mitchell, CPI brought on as senior partner Mark Meadows, Trump's fourth and final White House chief of staff. The former real estate developer and North Carolina congressman was a founding member of the far-right House Freedom Caucus and played an important role in the 2013 federal government shutdown that tried but ultimately failed to kill funding for the Affordable Care Act. The Jan. 6 committee has put Meadows at the center of the conspiracy to overturn the 2020 presidential election, thanks in part to the 9,000 pages of documents he turned over to the committee's investigators. For example, Meadows and Mitchell were both part of Trump's phone call to Georgia Secretary of State Brad Raffensperger urging him to "find 11,780 votes" — the minimum needed to overcome Biden's edge in the state. Meadows also discussed sending Georgia election investigators what an aide called "a shitload of POTUS stuff," including coins and autographed MAGA hats. A Georgia grand jury is now looking into potential charges related to Trump's rebuffed request.
Though the House recommended Meadows be held in contempt for refusing to comply with a committee's subpoena, the U.S. Department of Justice announced on June 3 that it would not prosecute him. CPI, for its part, has dismissed the Jan. 6 committee as "desperate primetime theater." Indeed, among those CPI named in its latest report as its "Heroes of 2021" was none other than Meadows, who's currently under investigation for registering to vote simultaneously in three states — Virginia, South Carolina, and North Carolina, where the owner of a mobile home in rural Macon County whose address appeared on his registration form told the New Yorker that Meadows "never spent a night."
But none of that matters to CPI, which takes an "own the libs" approach to its work. "As President Trump's most loyal and effective chief of staff, Meadows steered Trump's White House through some of its toughest fights against the Left," it says in the annual report. "When Mark left government service in January 2021, he wanted to keep up the fight. That made CPI his obvious landing spot."
Building a poll watcher cavalry
Trump's major investment in CPI and Meadows' arrival there in 2021 coincided with a financial boom for the nonprofit. Between its founding in 2017 and 2020, the group's revenue increased steadily from $1.8 million to $7.3 million, according to its latest annual report. But in 2021, CPI's revenue soared almost 170% to $19.7 million — helped in no small part by Trump's personal endorsement in a fundraising letter, in which he said CPI is "helping to build out the vital infrastructure we need to lead the America First movement to new heights." The nonprofit is currently working to buy more buildings surrounding its headquarters, the Conservative Partnership Center, a few blocks from the U.S. Capitol.
As a 501(c)(3) charitable nonprofit, CPI is not allowed to get directly involved in elections, nor is it legally required to disclose its donors. But the Center for Media and Democracy's (CMD) Sourcewatch.org website has compiled some funding data for the organization by scouring foundation reports. One of CPI's biggest donors, giving $2.25 million from 2018 to 2020, is the Ed Uihlein Family Foundation controlled by right-wing mega-donor Richard Uihlein, founder of the Wisconsin-based shipping and business supply company Uline. In addition, CPI has received significant funding — at least $732,500 — from DonorsTrust, a nonprofit fund that exists to protect the identity of individual conservative donors.
Also among CPI's major donors, giving it at least $300,000, according to Sourcewatch.org, is the Lynde and Harry Bradley Foundation, one of the largest conservative foundations in the United States. CPI's Cleta Mitchell currently sits on Bradley's board. In 2017, CMD published a series of stories on the Milwaukee-based foundation that exposed a highly political agenda, including efforts to dismantle and defund unions in order to impact state elections. Bradley's current president is Art Pope of North Carolina, the millionaire owner of the Variety Wholesalers discount retail chain; a former state legislator, state budget director, and current member of UNC's Board of Governors; and a leading conservative donor in his own right through his family's John William Pope Foundation.
Among CPI's Election Integrity Network's top spending priorities this year is a series of election summits it held in seven key swing states, three of them in the South: Arizona, Florida, Georgia, Michigan, North Carolina, Pennsylvania, and Wisconsin. According to the summit websites, the other groups sponsoring the events included Heritage Foundation's political affiliate, Heritage Action for America; Tea Party Patriots Action, part of a network of related groups that took part in the rally before the Jan. 6 Capitol attack; and FreedomWorks, a leading tea party organization now aligned with Trump. Another sponsor was the Public Interest Legal Foundation, which promotes voter roll purges; its board is chaired by Mitchell and includes attorney John Eastman, who has emerged as another key figure in the effort to overturn the 2020 presidential election by promoting the baseless theory that the vice president has the authority to block certification of an election.
The keynote speaker at the Georgia summit, held in February in Atlanta, was Meadows himself, delivering an address titled, "What Happened in 2020 and What We Must Do to Protect Future Elections in Georgia." The Florida summit, which took place in Orlando in March, featured a speech from Republican Gov. Ron DeSantis, who recently championed a new law creating a state election police force. The North Carolina summit in Raleigh in June included a showing of the new Citizens United documentary, "Rigged: The Zuckerberg Plot to Defeat Donald Trump," which a Bloomberg reporter said "isn't so much a movie as an expression of right-wing paranoia." A New York Times reporter attended the Pennsylvania summit in May and described Mitchell's efforts as "recruiting election conspiracists into an organized cavalry of activists monitoring elections." Former elections officials told the Times that the trainings "appear intended to feed on activists' distrust and create pressure on local officials, rather than ensure voters' access to the ballot."
Another speaker at CPI's elections summits was Lynn Taylor, president and co-founder of the Virginia Institute for Public Policy, a think tank that belongs to the conservative State Policy Network. CPI says Taylor worked closely with Mitchell to build a grassroots team of poll watchers and election workers heading into Virginia's elections last fall. The group says it saw Virginia, where off-year elections decided party control of the governor's office and both legislative chambers, as a "test case for the election integrity movement." In August 2021, CPI brought nearly 300 conservative activists together in Richmond to learn about voter rolls, voter registration, and how to set up local and state task forces to monitor elections. And perhaps not coincidentally, local elections officials in Virginia reported seeing more poll watchers than in previous years, with Republicans far outnumbering Democrats. Republican gubernatorial candidate Glenn Youngkin, who defeated Democrat Terry McAuliffe by a 51-49 margin, seized on the disinformation-driven concerns about fraud by inviting Virginia voters to join his "election integrity task force" and to get involved in poll watching.
The Election Integrity Network is an in-house project for CPI, but the group also launches spinoff organizations that provide jobs for Trump loyalists. They include the American Accountability Foundation led by Tom Jones, a former opposition research director for Trump ally U.S. Sen. Ted Cruz of Texas, which targets President Biden's judicial nominees; America First Legal, a right-wing counterpart to the ACLU led by former Trump advisor and anti-immigration hardliner Stephen Miller; the Center for Renewing America, which creates model legislation to ban the teaching of critical race theory and is led by former Trump Office of Management and Budget Director Russ Vought, with former Trump Homeland Security official and Virginia Attorney General Ken Cuccinelli serving as a senior fellow along with Jeffrey Clark, the former DOJ lawyer who Trump sought to install as attorney general in the days before the Capitol riot; the American Cornerstone Institute, a think tank led by former Trump Housing and Urban Development Secretary Dr. Ben Carson that launched a learning platform and app called the Little Patriots Program to provide children with an alternative to what it calls "woke" history; American Moment, which identifies and educates young people to get involved in conservative politics; Compass Legal Services and Compass Professional Services, which provide basic support to both new and established conservative groups; and the State Freedom Caucus Network, which supports conservative state elected officials and connects them with the U.S. House Freedom Caucus. CPI reports that it plans to launch a separate political action committee, State Freedom Caucus Action, to defend legislators facing tough reelections. And even with the Jan. 6 committee closing in on one of its principals, the group sounds optimistic about the possibilities.
"We seen a lot of these fights over the years. And we can tell you: the Washington Establishment hasn't felt this threatened since 2016," DeMint and Meadows write in their message in CPI's annual report. "That's because CPI is changing the way conservatives fight. We're looking critically at our strengths and weakness, our resources and tactics. We're delivering to the Right whatever it needs to win."
Tags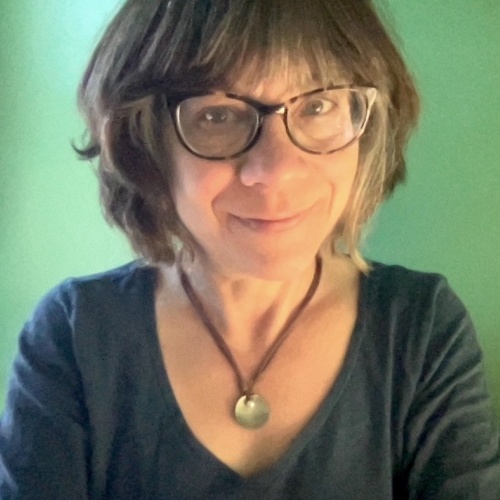 Sue is the editorial director of Facing South and the Institute for Southern Studies.