Obama energy pick led fracking study marred by conflicts of interest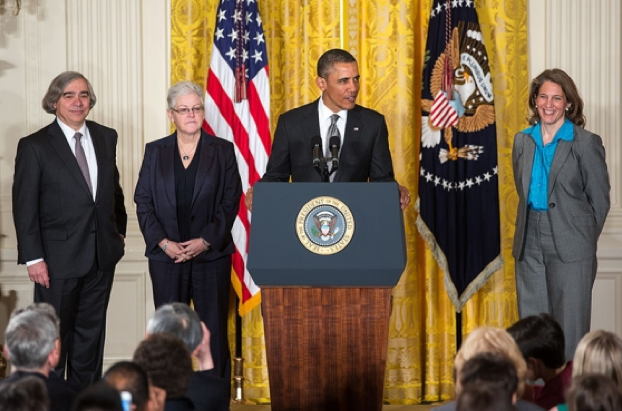 A watchdog group with a history of digging up conflicts of interest in fracking studies has found previously undisclosed conflicts in research led by President Obama's nominee for U.S. energy secretary.

The Public Accountability Initiative (PAI) is raising concerns about an influential MIT study led by Ernest Moniz, a nuclear physicist who heads the school's Energy Initiative. He was unveiled as Obama's pick earlier this month to replace outgoing Secretary of Energy Steven Chu.

Released in June 2011, the MIT report titled "The Future of Natural Gas" described the fossil fuel as a "bridge to a low-carbon future" and said fracking's environmental impacts were "challenging but manageable." It also endorsed natural gas exports.

But the researchers did not disclose that at the time of the study's release Moniz had just been appointed director for ICF International, a Fairfax, Va.-based consulting firm that provides analysis for the shale gas industry.

They also did not disclose that other study group members worked for Talisman Energy, a global oil and gas company based in Canada, and Cheniere Energy, a Houston-based company involved in liquefied natural gas operations in Louisiana.

As PAI reports:
Moniz, the study's chair, failed to disclose that he had joined the board of ICF, a consulting firm with oil and gas ties, prior to the release of the report. ICF's CEO cited shale gas analysis as a key profit driver shortly before Moniz joined the firm's board. Moniz's compensation from ICF since 2011 is valued at over $300,000. The MIT report also failed to disclose that a study co-chair, Anthony Meggs, had joined gas company Talisman Energy prior to the release of the study. Meggs introduced the report's findings that fracking-related environmental impacts are "manageable."



Another study group member, John Deutch, has served on the board of liquefied natural gas (LNG) company Cheniere Energy since 2006, and owns $1.4 million in Cheniere stock. The MIT study was notable for its endorsement of LNG exports. Cheniere holds the only permits to export LNG from the lower 48 states.
"The public should have been informed that MIT's natural gas study was written by representatives of the oil and gas industry," said PAI Director Kevin Connor. "Is MIT an independent research university or an oil and gas industry mouthpiece?"

Moniz and Deutch also sit on the advisory board of NGP Energy Technology Partners, a Washington, D.C.-based investment firm run by Deutch's son that specializes in oil and gas companies. However, PAI says it's unclear whether they're compensated for that work.

In addition, Meggs served as BP's head of technology before joining MIT as a visiting engineer in 2008, while Deutch sat on the board of Houston-based oilfield services company Schlumberger from 1997 to 2007. PAI also notes that current MIT president L. Rafael Reif joined Schlumberger's board in 2007 and owns approximately $1 million in the company's stock.

A nonprofit based in Buffalo, N.Y., PAI has previously uncovered conflicts of interest in fracking studies conducted at the University of Texas (UT) and the University of Buffalo. UT eventually retracted its study, and the chief of the school's energy institute resigned. He went on to head a publicly funded water research institute in Louisiana.

The MIT study that's the target of PAI's latest report was funded by oil and gas industry sources, including the American Clean Skies Foundation, which is closely linked to Oklahoma-based fracking giant Chesapeake Energy. However, the researchers acknowledged that funding in their report.

PAI further points out that the MIT report's advisory committee was dominated by people with oil and gas industry ties, while the school's Energy Initiative headed by Moniz has received over $145 million from oil and gas giants including BP and Chevron.

PAI's investigation, titled "Industry Partner or Industry Puppet?," also raises concerns about the quality of scholarship in the MIT study, which praises the economic benefits of gas exports without analyzing how they would affect U.S. gas prices and which offers little evidence to support the claim that fracking's environmental impacts are "manageable."

Fracking, which involves injecting a mix of water, sand and chemicals deep into underground shale reserves to release natural gas, has been linked to air pollution and water contamination.

The MIT researchers say they have done nothing wrong. In a statement included as an appendix to the PAI report, the MIT Energy Initiative wrote, "The notion that these findings are developed based on anything other than the unbiased research of MIT researchers is false."

MIT's rebuttal went on to point out that sections of the study offer recommendations and best practices that the industry may not always embrace, such as the call for a coordinated state and federal effort to "minimize the environmental impacts of shale gas development through both research and regulation." It also points out that the study called for transparency.

Moniz, who must still be confirmed by the Senate, has come under fire from some environmental advocates. Besides being a proponent of fracking and the export of liquefied natural gas, he favors so-called "clean coal" technology and nuclear power, including small modular nuclear reactors that have been blasted as a waste of taxpayer money.
Tags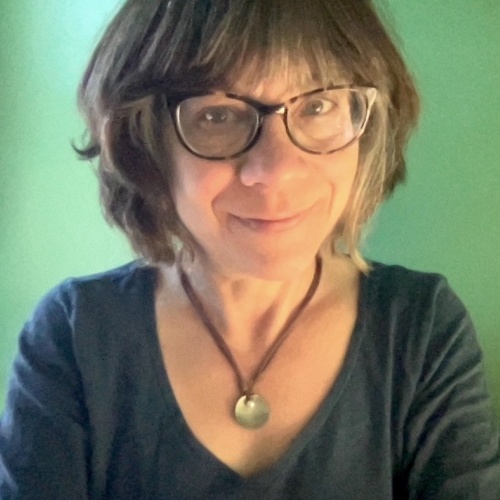 Sue is the editorial director of Facing South and the Institute for Southern Studies.