Americans for Prosperity's trail of voter misinformation goes far beyond NC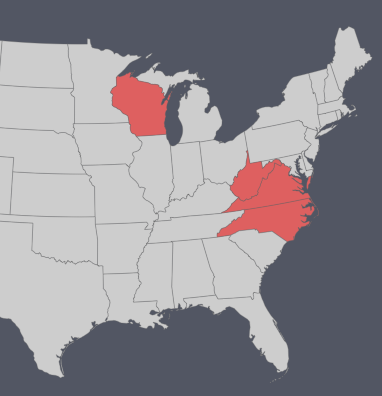 The North Carolina State Board of Elections announced this week that it is investigating a controversial mailer the conservative advocacy group Americans for Prosperity (AFP) sent to thousands of state residents that contained inaccurate information about voter registration.

The board was required to launch an investigation after a formal complaint was filed by Casey Mann, executive director of the N.C. Democratic Party. The complaint noted that the mailer, sent by the AFP Foundation, included incorrect information on the registration deadline, where to send voter registration applications, and where to get answers to questions about registration:
The above referenced statements were certainly known by the Respondent to be false and known by the Respondents to have the effect of misleading, intimidating, and/or discouraging participation in the North Carolina General Election by recipients not yet sufficiently informed with respect to the voter registration requirements.
Under North Carolina law, sending out a mass mailing or taking any other action where "the intent and effect is to intimidate or discourage potential voters" is a Class I felony. The elections board told The News & Observer that it has received at least 2,000 calls about the mailers, and has asked AFP to send accurate information to the homes that received the misinformation.

AFP has downplayed the significance of the mailers, releasing a statement that said they "contained a few administrative errors" that "were not substantive."

However, this is not the first time that AFP has been embroiled in a controversy about misleading voters. It has faced similar accusations in at least three other states:

* West Virginia. This past April, West Virginia Secretary of State Natalie Tennant said voters in at least eight counties in her state received "misleading and confusing" leaflets that could have led them to wrongly believe they were not properly registered to vote in the May primary, The Charleston Gazette reported.

Wendy McCuskey, director of AFP's West Virginia chapter, said the mailer was a nonpartisan effort targeting people who were not registered to vote. However, the leaflets encouraged residents to "update" their voter registration. McCuskey told the paper that there "may have been a few mistakes."

* Virginia. Last year, voters in Virginia reported receiving a mailer from AFP that told them they were not registered to vote when in fact many were. The mailer also threatened to contact neighbors of the recipients and say that they weren't registered, further angering those who received the mailing.

Larry Haake, the general registrar in Chesterfield County, Virginia, said he received complaints about the mailer. "It's outrageous what they do," Haake told the Chesterfield Observer, referring to AFP. "Most of their information is wrong. They know it's wrong and they don't care."

Haake said the director of a local AFP office told him that the group was trying to "rile people up" in hopes of turning them out to the polls.

* Wisconsin. In 2011, AFP was accused of voter suppression in the Wisconsin state Senate recall elections after a Democratic voter received an absentee ballot application from the group that contained incorrect information.

The form gave a return deadline that was two days after the election was set to take place. It also instructed voters to mail the ballots to what it claimed was "the absentee ballot processing center," but which was actually the mailing address for the conservative group Wisconsin Family Action.

Cage the vote?

Another mailer project undertaken by AFP in Wisconsin in 2010 appears to have been a blatant attempt to strike Democratic-leaning voters from the rolls during an election that featured a hotly contested U.S. Senate race pitting incumbent Democrat Russ Feingold against Tea Party Republican Ron Johnson, who ultimately won.

That year the liberal group One Wisconsin Now recorded speakers at a meeting of state Tea Party leaders talking about mailing minority and student voters inaccurate information in an effort to prevent them from voting.

The strategy involved the Wisconsin Republican Party using its statewide voter file to compile a list of minority and student voters in targeted communities. It would then give that to AFP, which would send a mailer marked "do not forward" telling recipients -- wrongly -- that they must call and confirm their registration information, and that if they did not they would be removed from voter lists.

However, the real purpose of the mailers was to see if any were returned as undeliverable. If they were, those voters would then face challenges by Tea Party recruits at the polls for not legally residing at their registered addresses.

It's a practice know as "voter caging." Supporters claim it prevents voter fraud, but it's been used to target voters based on race, national origin, and political affiliation in a way that raises legal questions, according to a report by the Brennan Center for Justice, a national voting-rights advocacy group:
The federal Motor Voter Act prohibits state officials from relying on undeliverable mailings to purge voter rolls. Additionally, federal courts have stepped in to prohibit voter caging campaigns that are racially targeted. When a challenger uses a voter caging list to challenge the ineligibility of voters, he or she attempts to accomplish indirectly what the state is explicitly prohibited from doing -- disenfranchising a voter based solely on an undelivered mailing. The challenger may therefore be helping the state to violate federal law.
Some states explicitly prohibit the use of voter caging lists as the sole basis of a voter challenge -- including North Carolina. NC Gen Stat § 163-88 states, "A letter or postal card mailed by returnable mail and returned by the United States Postal Service purportedly because the person no longer lives at that address or because a forwarding order has expired shall not be admissible evidence in a challenge heard [on Election Day]."

At this point, it remains unclear who AFP was targeting with its North Carolina mailer. People have reported receiving mailers that were addressed to children, deceased relatives, and relatives who live in other counties or states. One was even sent to someone's cat, as The News & Observer reported. The mailers were marked "Electronic Service Requested," a paid service where the post office redirects undeliverable mail for further processing according to the customer's instructions.

The Notice of Complaint sent to AFP's national office in Virginia by the North Carolina elections board asks the group for information on demographic selection criteria for recipients as well as who crafted the mailer's content, where it was distributed, the individuals and/or vendors used to produce the mailing list, and a list of other states where AFP distributed a substantially similar mailer in the past six months. Dated Sept. 30, the notice asks AFP to respond within five days.

AFP's voter suppression connection

The controversy over the mailer comes as AFP is carrying out the largest field campaign in its 10-year history in North Carolina, as USA Today has reported. The state is a key battleground for control of the U.S. Senate, with a close race underway between incumbent Democrat Kay Hagan and Republican challenger Thom Tillis, speaker of the state House.

The public's concern about the mailer's intent has been amplified by AFP's close ties to the billionaire Koch brothers of the Koch Industries oil and chemical conglomerate and their close North Carolina ally, millionaire businessman Art Pope, all of whom have been involved in efforts to restrict voting. The Kochs helped found AFP and are major funders of the group, while Pope has contributed millions of dollars to AFP and served as a director of the group until he was appointed state budget director in 2013, a position he resigned last month.

The Kochs helped fund a systematic campaign coordinated by the corporate-backed American Legislative Exchange Council to promote legislation aimed at making it more difficult to vote. ALEC has been behind bills introduced in dozens of states including North Carolina requiring voters to provide proof of citizenship before registering, creating barriers for groups registering new voters, ending same-day registration, barring ex-felons from voting, and requiring photo ID to vote -- measures that have a disproportionate impact on traditionally Democratic constituencies.

And as a Facing South investigation found, in North Carolina a network of groups backed by Pope's family foundation, as well as lawmakers backed by Pope's electoral spending machinery, were instrumental in pushing through a raft of voting restrictions, which are still embroiled in litigation.
Tags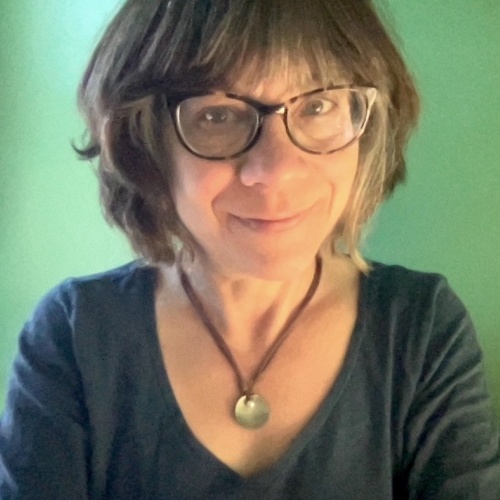 Sue is the editorial director of Facing South and the Institute for Southern Studies.