Why North Carolina is the biggest battleground of 2016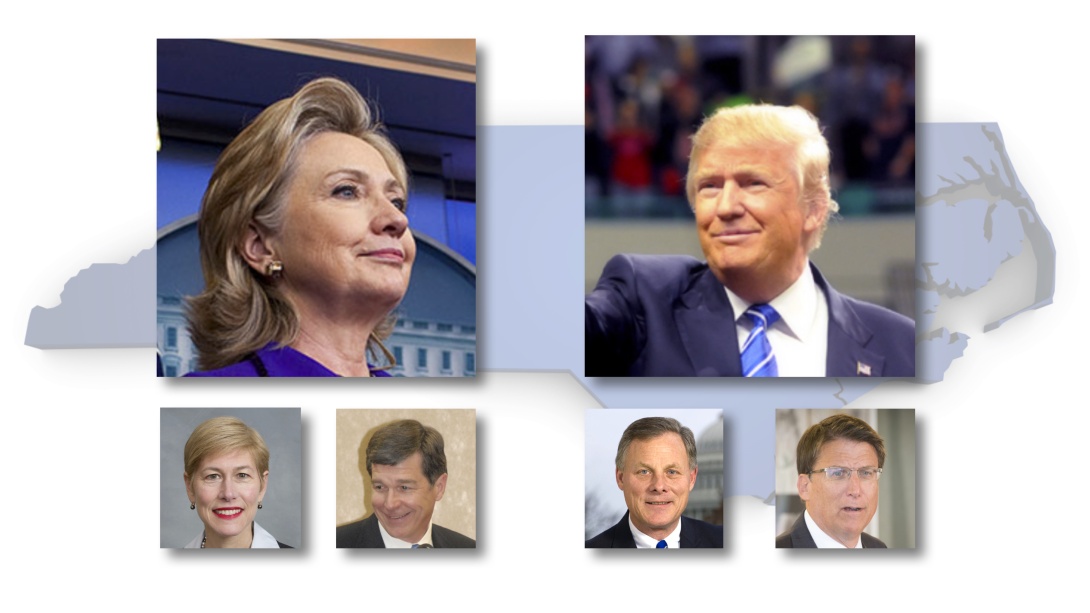 The volatile 2016 presidential race has shaken up the national political map in many ways, putting new states in play and causing Democrats and Republicans alike to scramble to adjust for Donald Trump's potential impact on hundreds of down-ticket races.
In the wake of this year's electoral chaos, one state has emerged as the most critical battleground of all: North Carolina.
The state's battleground starts at the top, in the presidential race: At the moment, Hillary Clinton holds a razor-thin lead over Trump of less than 1 percent in the polls.
What's more, North Carolina could be the state where the presidential contest has the biggest effect on down-ballot elections, influencing key races from U.S. Senate to governor and other critical races that could dramatically change the political direction of the state.
What makes North Carolina unique in 2016 is the number of close races where coattails from the presidential election could tip the balance. For example, North Carolina is the only state in which races for president, U.S. Senate and governor are all rated "toss-ups" by the Cook Political Report.
Money and time invested in door-knocking, TV ads and voter turnout by Clinton, Trump and outside groups could easily influence the outcome of the Senate and governor's elections, as well as other state-level races.
Shake-ups in these contests could have long-term political consequences in North Carolina, where, despite its swing-state status and balanced electorate (40 percent of voters are registered Democrats, 30 percent Republicans, and 30 percent unaffiliated), Republicans have dominated since 2010.
Here is a rundown of key elections in North Carolina that could be influenced by the 2016 presidential race:
GOVERNOR: The most closely-watched governor's race in the country pits struggling incumbent Gov. Pat McCrory (R) against Democratic challenger Roy Cooper, North Carolina's attorney general.
McCrory's popularity has sagged since his hasty signing of HB2, the anti-LGBT "bathroom bill" that drew national controversy and most recently led the NBA to pull its 2017 All-Star Game from Charlotte. Cooper has seen a slim lead develop in recent polls, and the governor's race is rated a "toss-up" by all the leading political analysts including Cook, RollCall, Rothenberg & Gonzalez and Sabato.
Another sign of how tight this race is: It's already far and away the most expensive gubernatorial race in the country in 2016. An analysis by Wesleyan University Media Project found that as of Aug. 18, McCrory, Cooper and outside groups had already spent $7.7 million airing nearly 15,000 political ads.
U.S. SENATE: Once viewed as a lock for incumbent Sen. Richard Burr (R), North Carolina's U.S. Senate race has become an object lesson in the uncertainty of the 2016 elections. After enjoying double-digit leads in the polls a year ago, Burr has steadily lost ground, and by mid-August of this year the nonpartisan observers at Cook had declared the race a "toss-up."
Ross' surge has helped draw money to her race, but even after out-fundraising Burr in the second quarter of 2016, $2.1 million to $1.6 million, Burr is sitting on a war chest of $8.7 million compared to Ross' $3.9 million. That doesn't include super PACs and outside groups like Karl Rove's One Nation, which recently announced it was pulling money out of Ohio's U.S. Senate race to focus on Missouri and North Carolina, where it will spend $1.5 million to help Burr, and the Senate Leadership Fund, which has reserved $8.1 million in ads for Burr. But Democratic groups haven't responded in kind, a move which the progressive website DailyKos called "baffling."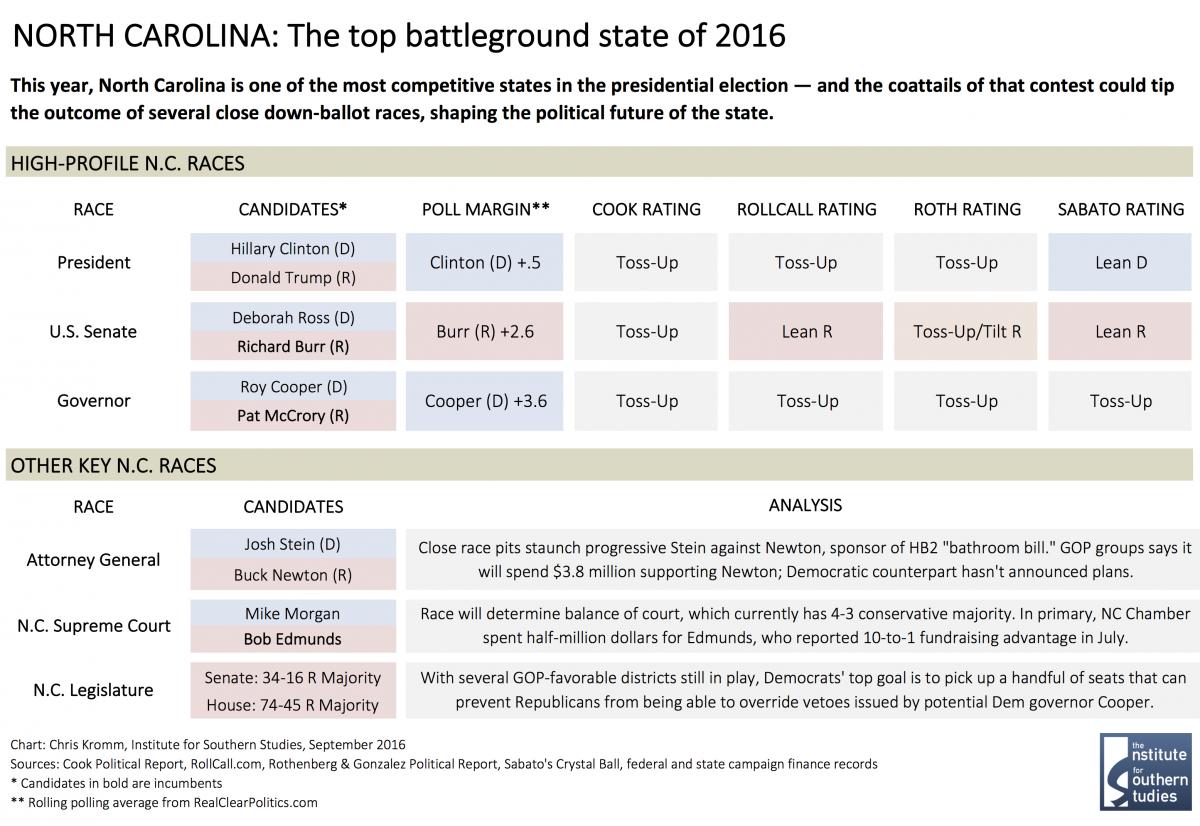 ATTORNEY GENERAL: Roy Cooper's run for governor opened the attorney general's seat, which is being sought by two state senators, both of them attorneys: Democrat Josh Stein, who worked in the state attorney general's office from 2001 to 2008, and Republican Buck Newton, a member of the state Senate since 2011.
Stein's campaign has emphasized his family's commitment to civil rights (his father, Adam Stein, is a well-known civil rights attorney) and his progressive legislative record. Newton has been a vocal defender of HB2, which he co-sponsored.
What little polling has been done on the attorney general's race shows it's tight: An Aug. 10 survey by Public Policy Polling found 39 percent of voters favoring Stein and 38 percent for Newton (within the poll's margin of error). Stein has raised more money for his campaign, but that advantage could be quickly erased by spending from outside groups like the Washington, D.C.-based Republican Attorneys General Association, which has reserved $3.8 million in TV ads to support Newton.
STATE SUPREME COURT: Earlier this year, it wasn't clear if North Carolina would have a competitive election for the state Supreme Court: In 2015, the Republican-led General Assembly passed a law enacting up-or-down "retention" elections for sitting justices, seemingly aimed at protecting incumbent Justice Bob Edmunds, a registered Republican. (North Carolina judicial races are officially nonpartisan.)
But that law was struck down by a three-judge panel in February, a decision not settled in court until May, forcing election officials and prospective challengers to hastily prepare for a special June primary. Facing the conservative Edmunds will be Superior Court Judge Mike Morgan, who is African-American and a registered Democrat.
The race is important because it will determine the ideological balance of North Carolina's highest court, where conservatives currently enjoy a 4-3 majority. That has benefited Republicans in legal challenges over redistricting, changes to election laws and environmental rules.
Money will be a huge factor: The latest campaign finance records filed in July showed Edmunds having raised more than $173,800 and Morgan just under $19,000, with the short time frame for the election a likely factor. Outside groups are gearing up to support Edmunds as well: Though he was a heavy favorite in the June primary, the N.C. Chamber of Commerce spent $450,000 on TV ads backing the conservative justice. No Democratic-leaning groups have shown interest in spending on Morgan's behalf.
N.C. GENERAL ASSEMBLY: Republicans have dominated North Carolina's legislature since 2010, drawing on anti-Obama sentiment and Big Money spending to win majorities in the House and Senate, and then locking in control by creating GOP-friendly districts. Republicans currently enjoy a 34-16 majority in the state Senate and a 74-45 advantage in the House.
But in 2014, North Carolina was the only state where Democrats saw gains in state legislative races, and they hope to build on that success in 2016. The best hopes for Democrats lie in the state House, where — especially in urban districts — they aim to capitalize on voter concerns about Trump, HB2 and other issues like the state's handling of a 2014 coal ash disaster to pick up a handful of seats. At a minimum, Democrats aim to come out of the November elections with enough seats to keep GOP legislators from being able to override any vetoes issued by a possible Democratic governor.
As has been the case for the last few election cycles, the N.C. General Assembly races will be major money magnets. More than $8 million was spent by outside groups on North Carolina legislative elections in 2014, with 57 percent supporting Democratic candidates and 43 percent helping Republicans.
Critical Coattails
At the moment, Democrats seem well-positioned to capitalize on the uncertainty created by Trump's candidacy in North Carolina.
While Trump has little organization the state, Clinton has set up field operations through a coordinated campaign that jointly works to elect down-ticket Democrats — a departure from Obama's largely independent apparatus in 2008 and 2012.
By connecting with Clinton's statewide ground game in North Carolina, other Democratic candidates are even more likely to benefit from the presidential candidate's coattails. As Democratic political consultant Scott Falmlen told McClatchy:
No campaign but a national campaign with those kinds of resources can really implement a statewide field operation. . . . It's money. All these races are intertwined to some degree.
If Hillary Clinton carries North Carolina, Deborah Ross and especially Roy Cooper are guaranteed to win.
As for Republicans, Trump and his surrogates have been visiting the state frequently, and the campaign says North Carolina is a "must win" state. But as of a week ago, his campaign hadn't set up field offices in the state. And in early August, the North Carolina director for Trump's campaign resigned after being accused of pointing a gun at fellow staffers.
While Trump has yet to spend significant money in North Carolina, conservative groups like Karl Rove's One Nation and organizations linked to the Koch brothers are poised to fill the gap. The Koch-backed Americans for Prosperity reported knocking on 25,000 doors across North Carolina in a single two-week stretch in mid-August.
But the polarizing nature of Trump, combined with lack of serious money and organization flowing into North Carolina from his campaign, could limit the ability of Republicans to counter the coordinated Democratic efforts to shift state politics.
On this point, long-time North Carolina Republican strategist Carter Wrenn seems to agree with his Democratic counterparts. "It certainly has the potential to be one of the worst elections we've seen in a long time," Wrenn recently told BuzzFeed. The question he hears from North Carolina Republicans is, "How bad can it get?"
Tags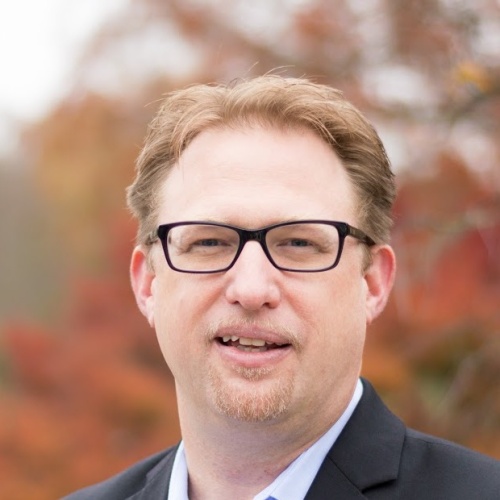 Chris Kromm is executive director of the Institute for Southern Studies and publisher of the Institute's online magazine, Facing South.