George's and other midsize poultry companies struggled to control COVID-19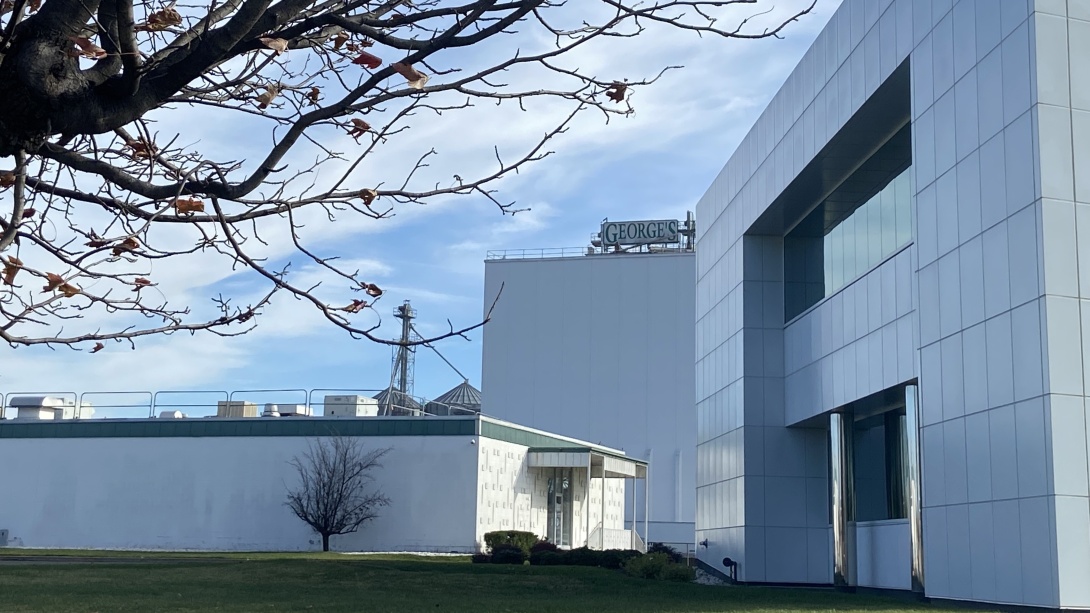 Since late spring, when COVID-19 began to surge in meat processing plants around the country, large poultry processors have come under public fire for failing to protect their workers from COVID-19. But smaller poultry companies have had the same problems — and faced much less scrutiny.  
The United States' five largest poultry processing states — Georgia, Arkansas, North Carolina, Alabama, and Mississippi — are all in the South. The region's poultry industry, which is a dominant source of jobs in many rural communities, has historically relied on the labor of Black people, poor white women, and, more recently, immigrants, according to an analysis by the Economic Policy Institute. 
Five companies control roughly 60% of the U.S. chicken industry: Tyson, Pilgrim's Pride (owned by JBS of Brazil), Koch Foods (no relation to Koch Industries), Perdue, and Sanderson. Then there are a handful of midsize producers — Wayne Farms, Mountaire, and George's — and many, many smaller ones with facilities scattered across the country, including in the South. The largest companies have received the bulk of public attention, and justifiably so; more than 11,000 Tyson employees nationwide have contracted the virus since March, by far the most of any meat processing company. 
But workers and advocates interviewed by Facing South over the last several months said that smaller poultry processors have struggled just as much, and sometimes more, to counteract the pandemic — often taking longer to implement fewer safety measures than their larger counterparts. "They are less accountable to the public, to anyone, not as accountable as Tyson can be. And even though it's hard to make [Tyson] accountable, at least we can push them and expose them, and that hurts their image," Magaly Licolli, an organizer with the Arkansas poultry worker advocacy group Venceremos, told Facing South.
More than 2,150 employees of small and midsize poultry processing companies in the South have tested positive for the virus since March, according to a Facing South analysis of Food and Environmental Reporting Network (FERN) data on meatpacking industry cases. That is likely an undercount, because many companies are not making data on positive cases public information, and many states are not releasing numbers on COVID-19 outbreaks in facilities in their states.
Arkansas in particular reported a number of sizable COVID-19 clusters in plants run by small and midsize processors, though this is partially because the state has reported more comprehensive data than many of its neighbors. At George's flagship facility in Springdale, 290 employees have contracted the virus. One-quarter of the workforce at a Wayne Farms plant in Danville tested positive. Other Arkansas facilities at which more than 50 workers have tested positive include a Southeast Poultry plant in Rogers, two Simmons Foods plants, two Peco Foods plants, and an OK Foods plant in Fort Smith. According to information provided to Facing South by the Arkansas Department of Health, two Peco Foods plants and four Simmons Foods plants have had at least five cases since Sept. 17. 
Elsewhere in the South, 200 employees at a Fieldale Farms plant in Baldwin, Georgia, contracted the virus; two died. Two Mountaire factories in North Carolina — one in Siler City, and one in Lumber Bridge — had outbreaks of 74 and 61 cases respectively.
"Though each company may be small, the plants are huge," Debbie Berkowitz, the worker health and safety director at the National Employment Law Project and a former senior official at the Occupational Safety and Health Administration (OSHA), said in an email. "Usually these smaller companies are even worse — because they are almost completely non-union."
Facing South reached out to every small and midsize chicken processor with public contact information that has Southern plants with confirmed COVID-19 cases, and asked about safety measures and total case numbers in their plants. A spokesperson for House of Raeford Farms, based in Rose Hill, North Carolina, told Facing South it has had no employee deaths from COVID-19, but declined to provide total case numbers. Every other company Facing South contacted did not respond.
'We don't matter to them'
That includes George's Inc. A privately held company based in Springdale, Arkansas, George's is currently led by twin brothers Carl and Charles George and has been owned by four generations of the family. According to a 2015 Food Business News profile, the company employs 4,800 people, a number that has almost certainly grown since then due to the company's 2018 acquisition of Ozark Mountain Poultry, another Arkansas-based poultry producer. George's is the ninth-largest poultry producing company in the U.S. — but because of how concentrated the industry is, George's is much smaller than Tyson or Pilgrim's Pride.
At least 641 George's workers have tested positive for COVID-19 across its facilities in Arkansas and Missouri, according to data compiled by Leah Douglas at FERN. The actual number across all of George's facilities, which include plants in Tennessee and Virginia as well as Arkansas and Missouri, is almost certainly larger than that, because Virginia's health department does not report COVID-19 case numbers by specific facility, and Tennessee does not release data on COVID-19 outbreaks in its poultry sector.
Facing South spoke to five then-current George's employees and several former employees in interviews conducted in late summer and early fall. Every current employee Facing South interviewed expressed concern with the company's COVID-19 response. Belinda Mayo, George's vice president of marketing, did not respond to repeated detailed requests for comment from Facing South. Kenny Sandlin, the company's senior director for environmental health and safety, also did not respond to multiple requests for comment.
George's COVID-19 case numbers spiked in late spring. In April, as workers circulated petitions calling for the company to implement safety measures and hazard pay, George's received line speed waivers from the U.S. Department of Agriculture (USDA) allowing them to increase the line speed in two of their plants, one in Springdale and the second in Cassville, Missouri. Two of its other plants — an Ozark Mountain Poultry plant in Batesville, Arkansas, and a George's plant in Edinburg, Virginia — already had these waivers. Nine of the 15 waivers granted by the USDA in April went to small processors, including two George's plants, six Wayne Farms plants, and one Mountaire Farms plant. Wayne Farms is headquartered in Oakwood, Georgia, while Mountaire Farms was founded in Arkansas but is incorporated in Delaware.
Processing speeds are one of the primary obstacles to social distancing in meatpacking plants; moving workers further apart from each other would necessarily slow the speed of processing chicken, meaning a plant produces less overall. Workers' advocates have said since the start of the pandemic that safety measures which do not take this into account are not enough. But no poultry company has slowed down lines to distance workers. In September, a FERN analysis found that plants with line speed waivers were more likely to have outbreaks than those without.
Both George's facilities that got waivers in April have had dozens of COVID-19 cases. In June, Eldon Alik, consul general for the Marshall Islands, emailed representatives of Northwest Arkansas' poultry processing companies including George's, asking them to shut plants down to stem the high numbers of cases and deaths facing his community, where many members work in the industry. They never did. In an August interview, Alik said that most of his conversations with poultry representatives following the email involved making sure that Marshallese employees were being paid for time spent in quarantine.
"My perspective of George's has changed [during COVID-19] because I realized as workers, and human beings, we don't matter to them," Yolanda, a worker at the Springdale plant who is using a pseudonym, told Facing South in Spanish. (Current workers are identified by pseudonyms to protect them from workplace retaliation.) Workers report that employees suspected of having been involved in circulating the April petition faced retaliation or hostility from management. George's did not respond to questions about how it handles worker complaints.
Yolanda and other employees told Facing South they were concerned about the length of time it took for the company to provide or even require face masks on the processing line – a basic safety measure that wasn't implemented until April 28, more than a month into the pandemic and the day after Facing South asked why workers were not required to wear masks.
"They barely gave us masks… [and only then] because we were demanding that they give us protection," Doll, the pseudonym of a worker at George's in Springdale, said in Spanish. According to the employees Facing South spoke with, George's provided workers with cloth neck gaiters. George's did not answer Facing South's questions about what kind of PPE it is providing to employees, but some employees told Facing South they double up on masks, wearing one from home in addition to their company-provided one.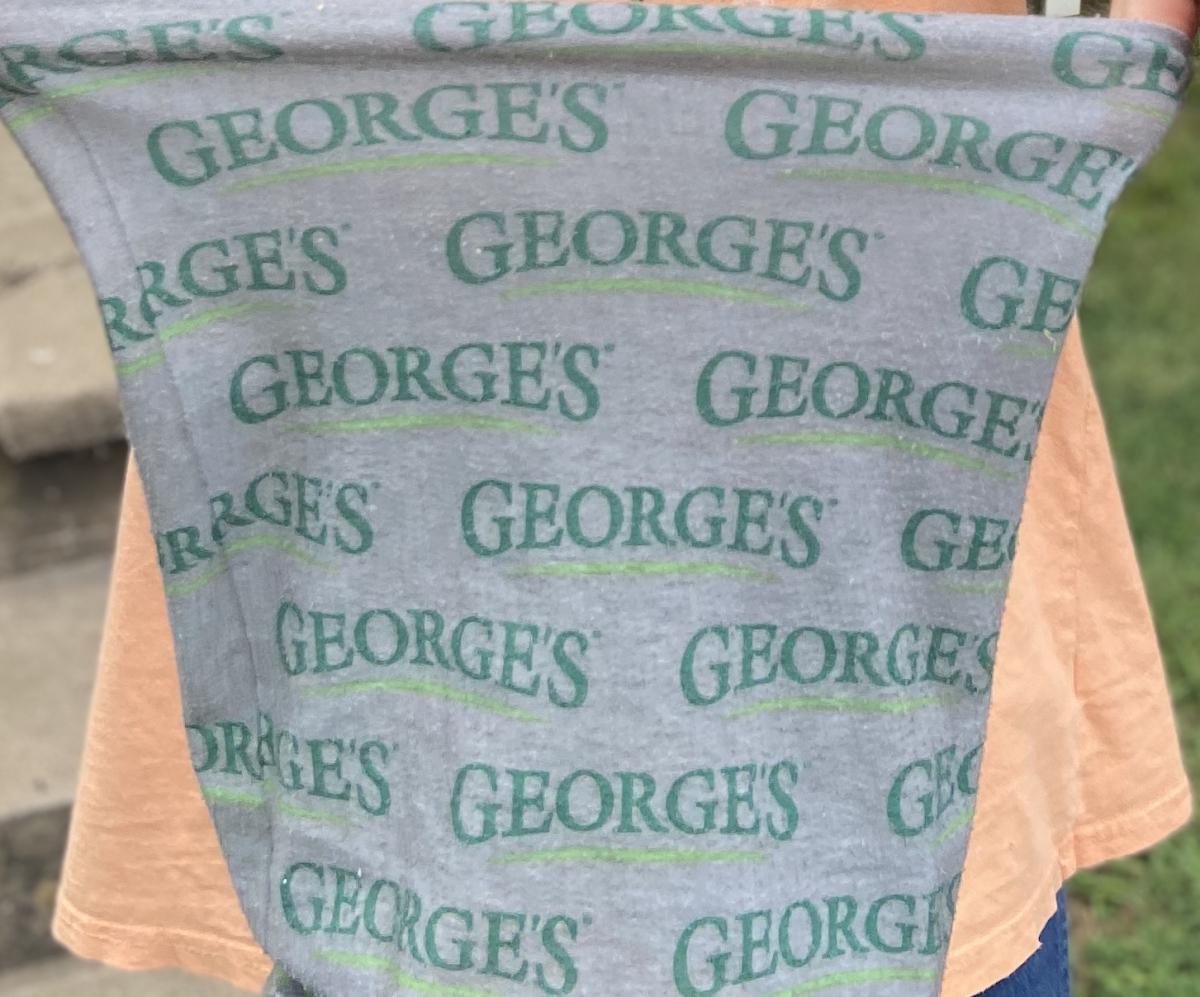 Workers told Facing South that they didn't feel confident they were getting the whole picture of COVID-19 cases in the plant. In the spring, some told Facing South they heard through the rumor mill — not from management — that employees near them on the processing line had tested positive for the virus. "They had said that there weren't more than four cases, and when they announced those four cases, they didn't tell us, [only] the people who work next to them on the line found out," Yolanda said. George's did not respond to specific questions from Facing South about how it informs workers of possible exposure to COVID-19.
Several George's employees told Facing South that the company does not always pay workers in quarantine — often paying for quarantine days only if employees end up testing positive for the virus, not if they're just exposed, or if they quarantine and ultimately test negative. The company says on its website that employees with "extended absences" due to COVID-19 can access paid leave through short-term disability, and that a "similar benefit" is available to employees who "may be directed to self-quarantine" if exposed.
"I think they just don't want to pay nobody," said James Barber, a former George's employee. He told Facing South that he spent a week in quarantine after being exposed over the summer, tested negative, and estimates he lost about $600 in income. He lost his job in early fall after the company said he missed too many days of work, and now works at another nearby poultry plant. Another employee using the pseudonym Fernanda told Facing South in an August interview conducted in Spanish, "It's not worth it to get tested … They do not pay you for time away from work if you're getting tested and quarantining. That's why a lot of workers are refusing to go get tested, for fear of a week with no pay." George's did not respond to specific questions about Barber's situation, or to questions about how many days of quarantine the company pays workers for, and under what circumstances.
Like other poultry companies, George's holds its workers to a point system: Workers are docked points for clocking in late for a shift, or missing a shift for a number of reasons — which they told Facing South have included things like doctor visits, family illness, and even funerals. Lose a certain number of points, and a worker faces termination. During the pandemic, attendance policies like this have come under intense scrutiny because they incentivize workers to come to work even if they are sick.
"Instead of receiving benefits, we get more pressure," said Yolanda. "If we arrive even a minute late to the line, they immediately give us points."
An industrywide failure
The relationship between large and small poultry companies is complicated, and not always a typical competitive business relationship. Last year, for example, workers filed a class-action lawsuit against 14 companies, including George's, Wayne Farms, Simmons, and Peco, alleging they had conspired to depress wages. The Department of Justice is investigating allegations that multiple poultry companies similarly colluded to artificially inflate prices, and has indicted executives and managers from several companies, including George's, in the price-fixing case. Small companies have a clear incentive to work with their larger counterparts — it helps them stay afloat, experts say.
"Until you're caught, you're making more money," said Peter Carstensen, an emeritus professor at the University of Wisconsin Law School and an expert on antitrust cases. "The big guys really do have a lot of coercive power with respect to the makeup of the industry. So the little guys stand to come out ahead, usually. Unless they've got some relatively unique market position, they're going to be really threatened by the big guy that can undercut their prices."
While poultry companies work closely together through above-board means like trade groups to lobby government officials, and allegedly through legally questionable means to depress wages and inflate prices, their workers often don't have the same opportunity for collective organizing. Right-to-work laws across the South are part of the reason the poultry industry has such a firm foothold in the region. While there are some unionized plants, most of the South's plants remain non-union and discourage unionization efforts or other collective action to address workplace problems.
In addition, OSHA has been largely absent during the pandemic; though the agency has fined some meatpacking plants over workplace conditions during the pandemic, none are in the South. The COVID-19 guidance OSHA developed for meatpacking plants is just that — voluntary guidance, not enforceable regulations. 
Adding to the culture of fear about speaking out over workplace conditions is the constant threat of Immigrations and Customs Enforcement (ICE) raids, like those that occurred at seven plants in rural Mississippi last year. The plants ICE raided were almost all operated by small poultry companies, including Peco Foods, Pearl River Foods, and PH Foods — and smaller companies have a reputation of being more willing to hire undocumented workers than their larger counterparts, though experts note that large companies have not abandoned the practice. 
"Most of them hire undocumented," said Licolli, the organizer in Arkansas. "And the conditions are similar [to larger plants] — lack of bathroom breaks, line speeds, discrimination — but it's heightened in these plants because they use more intimidation and retaliation to force workers to produce, and they just take advantage of the power dynamic."
All of these conditions come together to create an environment that is not conducive to worker safety — pandemic or no pandemic. Poultry factories are notoriously dangerous for workers' health, and the culture of silence and retaliation in many smaller and midsize companies does not help. In the absence of effective OSHA regulations or enforcement, and with no easy way to pressure companies to change their practices, workers are often left to fight for better working conditions alone. And that has been a discouraging process. 
"We have done a lot; we have fought, gone into management, and voiced our concerns," Fernanda said. "But it's all for nothing because nothing has changed."
Tags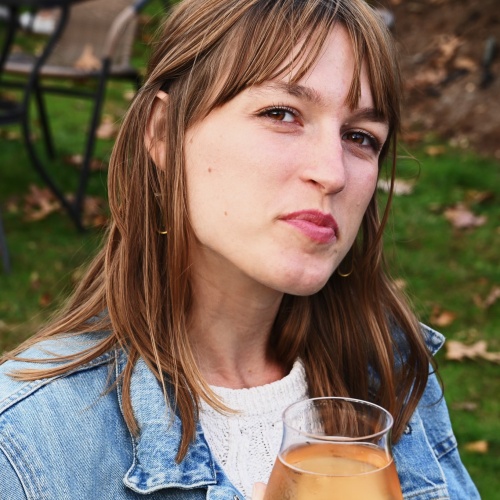 Olivia Paschal is the archives editor with Facing South and a doctoral student in history at the University of Virginia. She was a staff reporter with Facing South for two years and spearheaded Poultry and Pandemic, Facing South's year-long investigation into conditions for Southern poultry workers during the COVID-19 pandemic. Her reporting has appeared in The Atlantic, the Huffington Post, Southerly, Scalawag, the Arkansas Times, and Civil Eats, among other publications.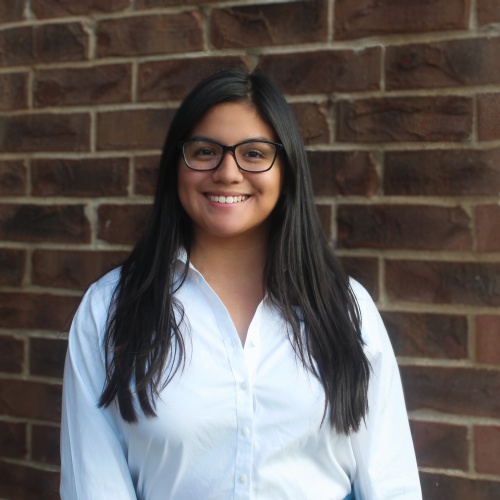 Rachell is a student journalist at the University of Arkansas and a producer/reporter at KUAF 91.3 Public Radio in Fayetteville. She formerly worked as a reporter and translator for Arkansascovid.com. She is pursuing a double major in journalism and political science with a minor in legal studies. Following her 2024 graduation, Sanchez-Smith plans to continue working in journalism and hopes to attend law school.