As voting rights lawsuit looms, Louisiana lawmakers consider adding high court seats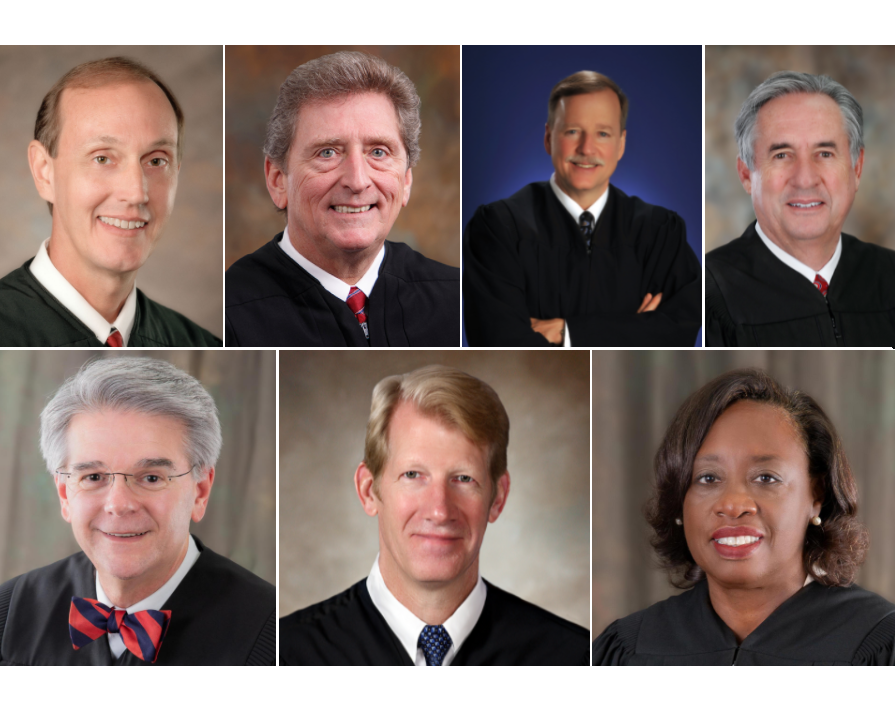 It's been nearly 25 years since the Louisiana Supreme Court's election districts were last updated, as part of a settlement in a racial gerrymandering lawsuit. State lawmakers have tried to redraw the districts several times since then with no success.
The most recent attempt came earlier this year, when the Republican-controlled legislature's proposal to add two new districts failed in a party-line vote as Democrats pressed for more Black representation. As a consequence, the state will soon be headed to court to defend the existing districts in a 2019 lawsuit filed by the Lawyers' Committee for Civil Rights Under Law on behalf of the state NAACP and two Black voters under the Voting Rights Act. 
Back in 1991, the U.S. Supreme Court ruled in a case out of Louisiana that the VRA applies to judicial elections. At the time, the state elected its justices in single-member districts, except in New Orleans and a few neighboring communities where most voters were Black — a system that resulted in an all-white state Supreme Court. After the U.S. Supreme Court ruled against the state, the legislature redrew the seven high court districts and included a majority-Black district centered around New Orleans that has elected a Black justice ever since. 
The 2019 lawsuit argues that the current districts dilute the political power of Black voters. Legislators have tried to redraw them to settle the suit but so far haven't been successful.
In June, the Louisiana Senate passed a bill with bipartisan support to put a constitutional amendment on this year's ballot adding two new seats to the court, including one in a second majority-Black district. The bill then went to the state House, where some Black Democrats argued for a third majority-Black district; they noted that if Black people held three seats on a nine-member court they'd have fair representation in a state where the population is one-third African American. But Republicans voted down the proposal, and the bill failed to get the supermajority support required to place amendments on the ballot.
Now, with the 2019 lawsuit moving forward, Republican legislators told the Associated Press last month that they'll try again to fix the districts next year. Senate President Page Cortez described the "obvious out-of-balance populations" in the districts as a problem that legislators want to fix. For example, the New Orleans district has a population of less than 500,000 while the district including Baton Rouge has almost 839,000 people.
If legislators approve the amendment, it would appear on the ballot for ratification by voters in the next election. The amendment would require lawmakers to redraw the districts after every census. If they fail, the court would adjust its own districts. 
Given how racially polarized voting is in Southern states, voters in any new majority-Black high court district in Louisiana would likely elect a Democratic justice to the court, which now has a narrow conservative majority. Republicans won two open seats in an expensive high court election last November, as contributions from Big Oil and trial lawyers poured into campaigns on both sides. 
The state legislature is now redrawing congressional election districts, and voting rights advocates are also demanding that map include a second majority-Black district. If it doesn't, it's likely to face a racial gerrymandering lawsuit. Such challenges are expected to be filed across the South following this year's redistricting process. 
Will federal courts act? 
The 2019 lawsuit against Louisiana's high court districts argues that a single majority-Black one isn't enough, given that the Voting Rights Act requires states to ensure communities of color can elect their candidates of choice. The U.S. Supreme Court has laid out a formula for determining when so-called "VRA districts" are necessary and roughly how many voters of color they must include. 
The lawsuit demands that the state draw another majority-Black district centered on East Baton Rouge Parish, which would also address the population imbalance issue. The case could go trial as soon as next year. 
The conservative 5th U.S. Circuit Court of Appeals based in New Orleans — dominated by right-wing, mostly white judges appointed by Trump or previous GOP presidents — recently rejected the state's request to transfer the case to a different court. Louisiana had argued that only the U.S. District Court in New Orleans, which signed off on the settlement in the 1990s lawsuit, could hear the case. But the 5th Circuit ruled that the settlement covers only the current majority-Black district and not the others. Judge Kyle Duncan, a Donald Trump appointee who defended voter suppression bills as a lawyer, called the state's arguments "weak sauce." 
Duncan was part of a three-judge panel that last year threw out a local NAACP group's VRA lawsuit challenging parish-wide judicial elections in Terrebonne Parish. The NAACP noted that the parish's population was nearly one-fifth Black, but when the lawsuit was filed in 2014 no Black judge had ever been elected there. The trial judge had ruled for the NAACP, pointing out that a white judge had been reelected despite having appeared in blackface and a prisoner's jumpsuit at a Halloween party.
Voting rights groups filed similar VRA lawsuits challenging high court elections in Alabama and other Southern states, but federal courts are now ruling against plaintiffs in voting rights cases. Last year, a federal judge threw out the suit challenging elections to Alabama's appellate judiciary, which is composed entirely of white judges. 
President Joe Biden has appointed a diverse slate of judges — including some high-profile voting rights specialists — to courts in the Northeast and on the West Coast. But his appointments to courts in the Deep South have lacked diversity, even while legislatures in the region continue gerrymandering elections and making it harder to vote. Congressional Democrats have proposed a bill to expand the lower courts, as President Jimmy Carter did when he diversified the South's judiciary, but any bill giving Biden new appointments could hit a roadblock at the U.S. Senate if Republicans filibuster it.
For now, some voting rights organizations are looking to fight gerrymandering — both racial and partisan — in state courts. When North Carolina's Republican-controlled legislature redrew judicial election districts in the city of Charlotte in 2018, for example, Black judges who had been drawn into overwhelmingly white districts filed a lawsuit in state court. The legislature quickly settled and un-did the districts, showing how state constitutions can protect voters from discrimination. 
 
Tags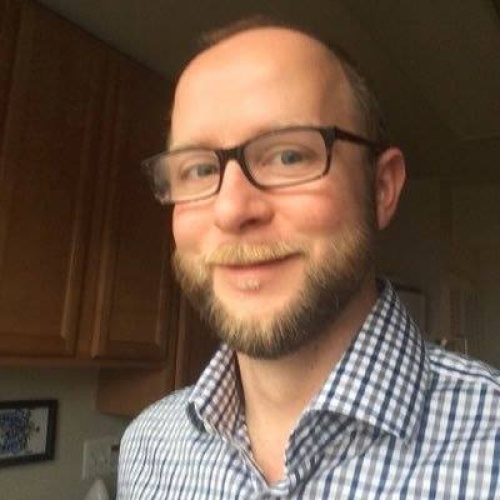 Billy is a contributing writer with Facing South who specializes in judicial selection, voting rights, and the courts in North Carolina.