North Carolina's progress on criminal justice at stake in high court election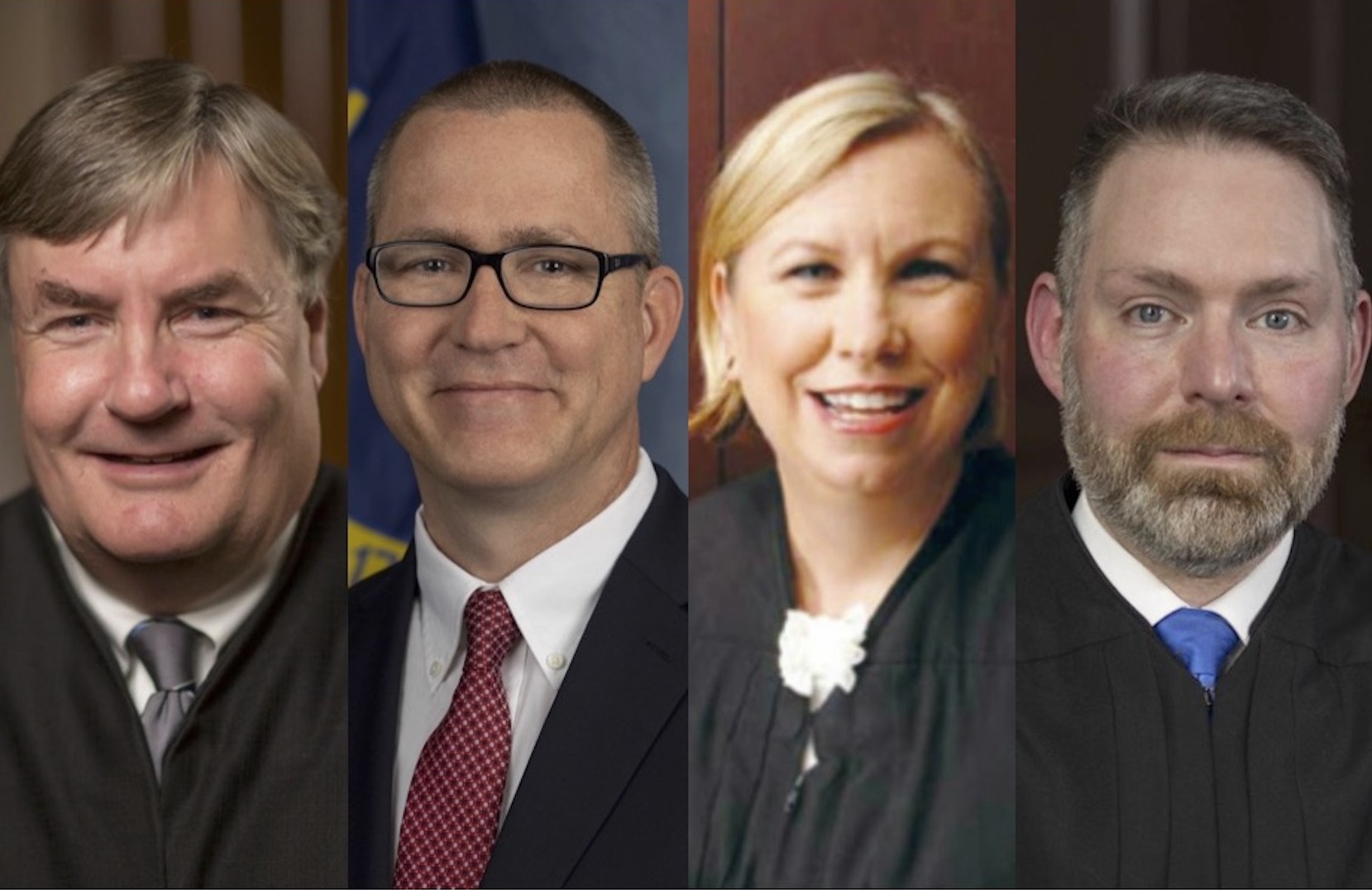 The North Carolina Supreme Court has broken new ground in protecting the rights of criminal defendants in recent years, even as other Southern courts have backtracked. North Carolina's high court, which has a 4-3 Democratic majority, has ruled along party lines to limit long sentences for juvenile offenders and cracked down on the longstanding problem of racism in jury selection.
But that progress could come to a halt next year, depending on the outcome of this year's high court election.
Two Democratic seats are on the ballot in November, and a national Republican group has pledged to spend millions of dollars to help flip at least one of those seats, which would give Republicans a majority. Court of Appeals Judges Richard Dietz and Lucy Inman are the Republican and Democratic candidates, respectively, for one seat. Justice Sam Ervin, an incumbent Democrat, is running for reelection against Republican Trey Allen, a former clerk to conservative Chief Justice Paul Newby.
The court has had a Democratic majority since 2016. Since then, it has issued groundbreaking rulings in criminal cases.
Emily Coward of the Inclusive Juries Project at Duke University in Durham, North Carolina, said in an interview that recent rulings have sent a message to judges that the high court won't "rubber stamp" their dismissals of challenges to jury selection.
"Now you have to show your work," she said.
In February, the court cited jury selection concerns in overturning the conviction of a defendant for armed robbery and possessing a firearm. The prosecutor had struck two of the three Black members of the jury pool, and both were women. The court said the prosecutor's lack of specificity regarding their elimination undermined the argument that it was a "race neutral" choice: "He only referred to the two Black women collectively, twice referring to 'their body language' without any further specification."
The North Carolina Supreme Court said that defendants can use a "wide variety of direct and circumstantial evidence" to show that prosecutors discriminated. The justices also warned that racism in jury selection "undermines the credibility of our judicial system as a whole, thus tearing at the very fabric of our democratic society."
Breaking new ground
Until recently, North Carolina's high court was the only one in the South that had never ruled that a prosecutor discriminated during jury selection. Coward noted that Alabama's appellate courts have ruled for defendants in dozens of cases. Despite decades of statistics and other evidence that prosecutors had been trained to mask discriminatory jury selections, in North Carolina "it was like the appellate courts were never going to reverse a conviction," Coward said.
But in May 2020, the North Carolina Supreme Court ruled in favor of Cedric Hobbs, ordering the judge to take another look at the jury selection. As in this year's case, the court noted that the prosecutor's justification for striking Black jurors was vague and inconsistent. On the same day, the court ruled in favor of another defendant in a similar case.
The court found in all of these cases that judges had given prosecutors too much leeway, or that judges had imposed too high a bar for finding discrimination. Civil rights attorney Ian Mance of Emancipate NC noted in an interview that justices are now holding prosecutors to a higher standard. "Defendants across the state can get fairer juries," he said. And as Coward pointed out, "diverse, inclusive juries prevent wrongful convictions."
In these decisions, the North Carolina court applied the test articulated in Batson v. Kentucky, a 1986 case in which the U.S. Supreme Court told lower courts how to determine if discrimination occurred. For decades, Coward said, Batson was "widely recognized as a pretty abysmal failure. Nowhere was that more true than in North Carolina."
But that is changing. Coward also pointed to two decisions in 2020 that overruled lower court decisions to bar lawyers from discussing racial bias in their cases. "It's really breaking new ground for the court to talk about the value of having fully fleshed out conversations about racial justice in the courtroom," she said.
Chief Justice Newby dissented in nearly all of these cases. In Hobbs, he argued that the judge had "appropriately considered the evidence."
In August 2020, Newby wrote a lengthy dissent when the court struck down a law passed by the Republican-controlled legislature that would have returned several people to death row. The defendants had their sentences commuted to life imprisonment under the 2012 Racial Justice Act, which allowed people to challenge death sentences on the basis of racial discrimination, including bias in jury selection. The Republican-led state legislature voted to repeal the Racial Justice Act in 2013 and to apply the repeal retroactively to people whose sentences had been commuted.
In striking down the repeal law, the court said that requiring the defendants to be re-sentenced to death violates the state constitution's "double jeopardy" clause.
Then-Chief Justice Cheri Beasley, who is Black, wrote a decision that was joined in full by Earls and Justice Mike Morgan, the other two Black justices."The same racially oppressive beliefs that fueled segregation manifested themselves through public lynchings, the disproportionate application of the death penalty against African-American defendants, and the exclusion of African-Americans from juries," Beasley wrote.
In his dissent, Newby, who is white, argued that those three justices "may have a larger purpose: to establish that our criminal justice system is seriously — and perhaps irredeemably — infected by racial discrimination."
A clear partisan divide
After Republicans swept North Carolina appellate court races in 2020, Democrats who formerly held six of the seven high court seats had only a one-vote majority. Newby, a former prosecutor who has denied the existence of racism in the criminal justice system, narrowly won the leadership position over Beasley, a former public defender.
The court's current 4-3 Democratic majority has continued to break new ground. In June, for example, the justices voted along party lines to put a constitutional limit of 40 years on sentences for crimes committed by juveniles. The majority reasoned that any sentence longer than that is a "de facto sentence of life without parole," which violates the state constitution's ban on cruel or unusual punishment.
Justice Anita Earls, a former civil rights lawyer, wrote the opinion. "When a child commits a murder, the crime is a searing tragedy and profound societal failure," it said. "Even a child has agency, of course … But there are different considerations at issue when sentencing a juvenile offender." A longer sentence, the decision said, "deprives the juvenile of a genuine opportunity to demonstrate he or she has been rehabilitated and to establish a meaningful life outside of prison."
Newby began his dissent by defining the phrase "judicial activism" and accusing the majority of it. He argued that his colleagues were "legislating" by limiting sentences for juveniles to 40 years and setting "dangerous criminal policy." Newby wrote that the court should've considered the brutality of the murders committed.
The other Republicans on the court — Justices Tamara Barringer, who previously served as a GOP legislator, and former prosecutor Phil Berger Jr., son of state Senate leader Phil Berger — joined Newby's dissent in the juvenile case as well as other high-profile rulings.
In fact, research by William Busa of the Democratic political consulting group EQV Analytics found that the court's three Republican justices voted together in 93% of non-unanimous decisions this year, while Democrats did so less than half the time. Justices Ervin, who's on the ballot this year, and Morgan sometimes vote with the conservatives in criminal law cases. Last month, for example, Ervin voted with the conservative bloc in a case involving a defendant's request for a transcript of his previous trial.
In cases where the justices disagree, the Republicans are reliable votes in favor of prosecutors and against criminal defendants. Two of the three are former prosecutors.
A new court in 2023
If Republicans win both seats on this year's ballot, they'll have a 5-2 majority on the North Carolina high court. The GOP candidates, Allen and Dietz, are not former prosecutors, however. In fact, when Dietz was on the ballot in 2016, he mentioned the need to address perceived unfairness in the criminal justice system. Dietz' opponent, Judge Inman, is also acknowledging racism in the system and suggesting reforms.
Allen hasn't said much on the campaign trial about bias in the criminal justice system. But he's closely tied to Newby, whose administration hired him as lawyer for the Administrative Office of the Courts after its former lawyer was fired. Last year, Allen called Newby "the gold standard of conservative judges in North Carolina." Allen's Democratic opponent, Justice Ervin, authored one of the jury selection rulings in 2020.
If either Allen or Dietz wins and votes with the three sitting Republicans in nearly every criminal case, the conservatives will constitute a majority — and the court could become a much tougher venue for criminal defendants. Like the Florida Supreme Court, which has recently scrapped precedents protecting the rights of people on death row, North Carolina's could rapidly overturn precedents protecting the rights of criminal defendants and others.
In the coming years, North Carolina justices could rule on important issues like whether people opposed to the death penalty can be banned from serving on capital juries.
The court could continue along its current path or set a different course, depending on who the voters choose this fall. While judicial races don't often get the same amount of attention as other statewide races, Coward said, "given that we have partisan judicial elections, you can't overemphasize the importance of an informed electorate."
Tags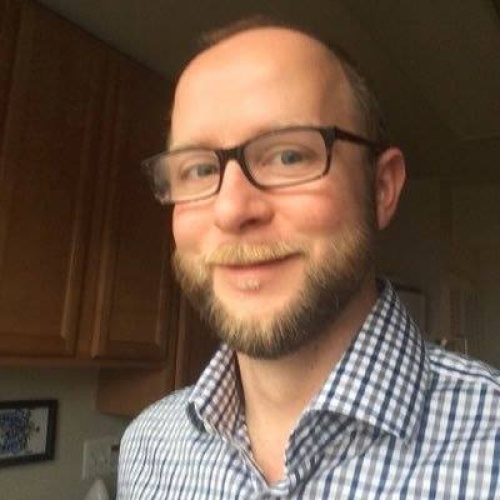 Billy is a contributing writer with Facing South who specializes in judicial selection, voting rights, and the courts in North Carolina.