N.C.'s coal ash-poisoned wells: a harbinger for problems ahead in other states?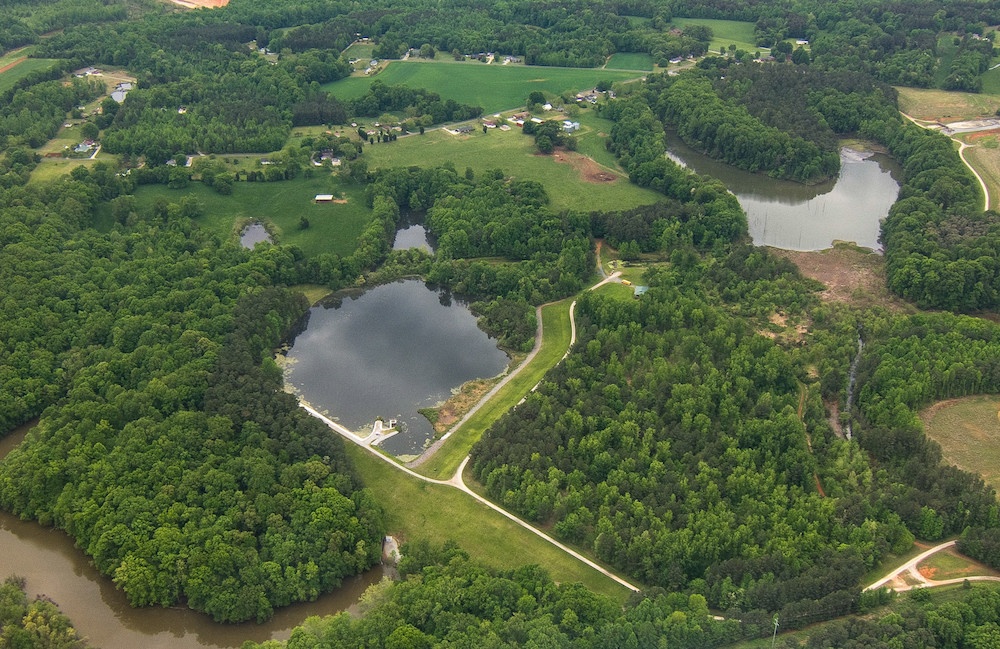 Hundreds of well owners who live near Duke Energy's coal ash dumps across North Carolina have been left confused and worried by the McCrory administration's waffling over what constitutes dangerous levels of health-damaging contaminants found in their water.

A contaminant of particular concern is hexavalent chromium, which has been linked to cancer when ingested in drinking water.

Of the 360 wells North Carolina health officials tested last year, 330 exceeded standards for one or more contaminants. Of those, 21 had elevated hexavalent chromium levels, while another 90 had elevated levels of hexavalent chromium and vanadium, a chemical linked to blood problems and neurological effects.

But those same state officials recently said the levels are safe after all. Duke Energy is now making plans to cut off deliveries of bottled water, leaving affected families wondering what to do. The company denies that its ash pits are responsible for the groundwater contamination.

Deepening the affected well owners' sense of uncertainty, a recent Charlotte Observer investigation found that the state's health and environmental departments fought for months over acceptable levels for the contaminants. The environmental agency argued the standards health officials were using were too stringent, and its position eventually prevailed.

Meanwhile, the Winston-Salem Journal found that administrative staff with the two agencies are "overriding their own experts as they try to explain why they are lifting some of the do-not-drink warnings."

Add to those revelations the longstanding concerns about Gov. Pat McCrory's (R) unusually close ties to Duke Energy, his campaign's generous support from the politically powerful company, and his gentle handling of its lawbreaking behavior, and it's not hard to understand people's distrust.

"This makes me very afraid for my son and myself," said Debra Baker, an affected well owner who lives next to Duke's Allen plant in Belmont, North Carolina. "I feel like this decision is just another slap in the face from regulators who are supposed to be protecting us."

The predicament facing the North Carolina well owners shows what can happen in the absence of clear federal regulations, when it's left to states to police industries that exercise outsized political power over state government.

And because North Carolina is ahead of the curve nationally in confronting the legacy of pollution from coal ash dumpsites thanks to a state law passed in the wake of Duke Energy's 2014 Dan River coal ash spill, what's happening there may be a harbinger of what's to come for other historically coal-powered communities across the South and nation.
Chemical industry delayed action on toxic chromium in drinking water
The controversy over well water safety near North Carolina's coal ash dumpsites stems from shortcomings with two different federal regulatory efforts: one to set safe drinking water standards for hexavalent chromium, and the other to set rules for safer disposal of coal ash.

Under the Safe Drinking Water Act, the Environmental Protection Agency (EPA) is responsible for setting enforceable standards for health-damaging contaminants in water supplies. In 1991, it released a standard for total chromium, including both the toxic hexavalent and less-toxic trivalent forms, of 100 parts per billion (ppb). Nearly all of the chromium that leaches from coal ash is the toxic hexavalent form.

Since then, evidence of the dangers of hexavalent chromium have mounted, as dramatized in the 2000 film "Erin Brockovich" about a law clerk who held utility giant Pacific Gas & Electric liable for contaminating a California town's water supply with the chemical. Pressure has been building for regulators to act.

It appeared progress was being made in 2008, when a long-term animal study by the National Toxicology Program suggested that hexavalent chromium can cause cancer in humans if ingested. Taking the new information into account, the EPA released a draft scientific assessment of the chemical for review and comment in 2010 and was expected to announce its findings the following year.

But then the chemical industry intervened. The American Chemistry Council, which represents chemical giants including BASF, Dow and ExxonMobil, urged the EPA to delay issuing its findings. In February 2012 the EPA announced that it wouldn't release the findings for at least another four years. They still have not been released.

Meanwhile, following extensive study, California adopted a public health goal for hexavalent chromium in drinking water of just 0.02 ppb — 5,000 times lower than the federal limit for total chromium.

In the absence of a clear federal standard for hexavalent chromium specifically, North Carolina regulators have struggled to set limits to protect well owners near coal ash dumpsites. State epidemiologists and toxicologists consulted with officials at the state Department of Environmental Quality and initially decided on a level that would put someone's lifetime cancer risk at no more than 1 in 1 million. For hexavalent chromium, that translates to 0.07 ppb.

Consequently, hundreds of well owners living near Duke Energy coal ash pits received letters from state health officials last spring warning them not to drink their water. They included Gail Johnston, whose well water contained hexavalent chromium at 4.8 ppb — more than 68 times that standard.

But Johnston and scores of other well owners recently got another letter from state officials lifting the do-not-drink warnings. In justifying the move, Tom Reeder, North Carolina's assistant environmental secretary, said the 0.07 ppb screening level was a "very cautious recommendation" and noted that bottled water is allowed to have up to 100 ppb of total chromium.

But that claim obscures the fact that total chromium and hexavalent chromium present dramatically different health risks. Drinking water with hexavalent chromium at 100 ppb would give a person a 1 in 700 lifetime risk of getting cancer — a risk level the EPA has deemed unacceptable in other circumstances.

Clean Water for North Carolina called the state's reversal "an outrage."

"Why are officials disregarding the recommendations of the professional toxicologists and epidemiologists on their staff, whose job is to understand the science and use it to protect public health?" the group asked.
Utilities blocked strict federal coal ash rules
The chaos over drinking water safety near North Carolina's coal ash dumpsites can also be blamed on rules for coal ash disposal that the EPA adopted in the wake of the 2008 Tennessee Valley Authority coal ash disaster, when a dam burst at a massive impoundment in Eastern Tennessee and spilled more than a billion gallons of the waste into a residential community and the Clinch and Emory rivers.

The EPA considered two approaches to regulating coal ash following the TVA disaster: a stricter rule that would empower the federal government to oversee the material like other hazardous waste, and a less stringent rule that would treat it like ordinary trash and leave oversight up to the states. Amid an intense lobbying campaign by utilities, the EPA opted for the less strict approach.

Finalized in 2014, the federal coal ash rules require new disposal sites to be lined to help prevent groundwater contamination. But they don't mandate the cleanup and closure of existing dump sites, instead allowing ash to be left in place to potentially leach into the groundwater. And while the rules require utilities to monitor coal ash pits for leaks beginning in 2017, they don't specify that utilities must test for hexavalent chromium. In fact, the federal coal ash rule doesn't address the hexavalent chromium threat at all.

The problem of hexavalent chromium contamination of groundwater has come to light in North Carolina thanks to the Coal Ash Management Act, which was passed following Duke Energy's 2014 Dan River coal ash spill. It requires regulators to check for contaminants including hexavalent chromium near Duke's coal ash dumps.

But there are indications that hexavalent chromium contamination of groundwater from coal ash is a problem for other states as well.

A 2011 report by Earthjustice, Physicians for Social Responsibility, and the Environmental Integrity Project documented 26 coal ash dump sites in 17 states where ash-contaminated groundwater was found to contain chromium at levels at or exceeding the federal drinking water standard of 100 ppb. Among the Southern states with such sites besides North Carolina are Alabama, Arkansas, Florida, Tennessee and Virginia.

Some of the levels of hexavalent chromium documented in the report are extraordinarily high. For example, levels of 620 ppb were found near an unlined coal ash pit at TVA's Johnsonville plant in New Johnsonville, Tennessee. That's more than six times the federal drinking water standard for total chromium and 31,000 times the California drinking water goal.

Acknowledging the regulatory uncertainty and confusion behind North Carolina's coal ash-contaminated water crisis, Lisa Evans, an attorney and expert in coal ash regulation with Earthjustice and one of the authors of the 2011 report, said that the issue can be boiled down to a very basic problem that's still not been fixed by either federal or state regulations.

"You have unlined basins of toxic waste," she said. "That's not safe to have next to communities that rely on groundwater for drinking."
Tags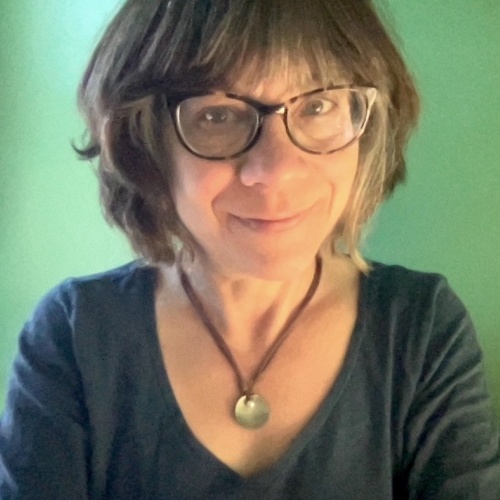 Sue is the editorial director of Facing South and the Institute for Southern Studies.